Actor Varun Dhawan reveals he is being diagnosed with vestibular hypofunction and says, "I just shut down."
A popular Bollywood actor, Varun Dhawan, who is known for his great comic timing and impeccable dance moves, recently opened up about his health condition and life after the COVID-19 pandemic. Varun Dhawan is currently busy with the promotion of his new upcoming horror-comedy film "Bhediya."
While speaking at the India Today Conclave 2022, he told about his battle after being diagnosed with vestibular hypofunction.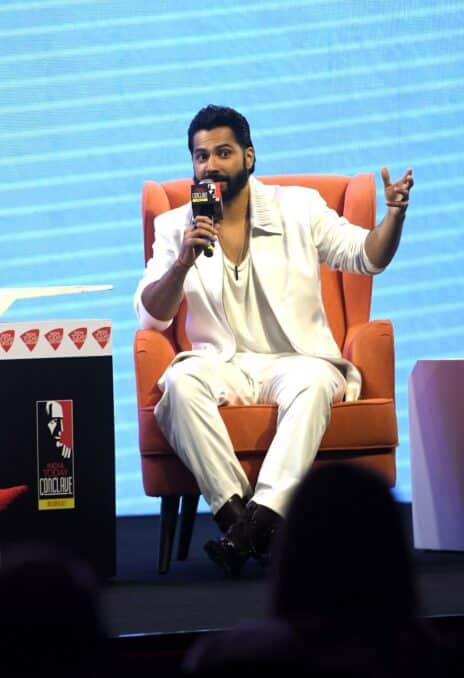 At the gathering, he said, "The minute we opened the doors, don't you think we went back to the same rat race?" How many here can say that they've changed? I see people working even harder! In fact, I started pushing so much harder with my film, Jug Jug Jeeyo. It felt like I was running for the election. I don't know why I put so much pressure on myself.
Then Varun Dhawan reveals his condition; he says, "I just shut down." I did not know what had happened to me. I had this thing called vestibular hypofunction, where basically your balance goes off. But I just pushed myself harder. We are just running in the race; nobody is asking why. I think there is a greater purpose for which we are all here. I'm trying to find mine, and hopefully, other people will find theirs.
Varun Dhawan's work front
He will be seen in his upcoming film "Bhediya" with Kriti Sanon and Abhishek Banerjee. This movie is directed by Amar Kaushik and will hit theaters on November 25, 2022. Next, he will be seen in Nitesh Tiwari's movie "Bawaal," along with Jahnvi Kapoor, which will release in theaters on April 7, 2023.
What is Vestibular Hypofunction?
A vestibular hypofunction is a disorder in which the central or peripheral vestibular system is partially or completely dysfunctional. It affects the balance of an individual. When your inner ear part is not working properly, your balance system fails to work properly. The vestibular system is present in each inner ear and works with your eyes and muscles to keep you balanced.
This can be a unilateral hypofunction (affecting one side of the head) or a bilateral hypofunction (affecting both sides).
In unilateral hypofunction, the peripheral vestibular system is not working properly, which means only one system is impaired. The other one is normally working.
Bilateral hypofunction is also called BVH or BVL, in which the balance portions of both sides (inner ears) are damaged. That means both sides are impaired.
The eyes and inner ear work together in the vestibular-ocular reflex. The VOR (vestibular-ocular reflex) is a very fast reflex that keeps vision clear with head movement. When there is a problem with the inner ear, it becomes less effective.
The symptoms of vestibular hypofunction include:
Dizziness
Feeling off balance
Blurred vision
Head spinning
Disorientation
Stumbling
---
Read more: Varun Dhawan and Kriti Sanon to unite for their next release Bhediya
---