Riteish Deshmukh's Marathi movie Ved continues to perform well on day four of the box office, earning Rs 3 crore on Monday.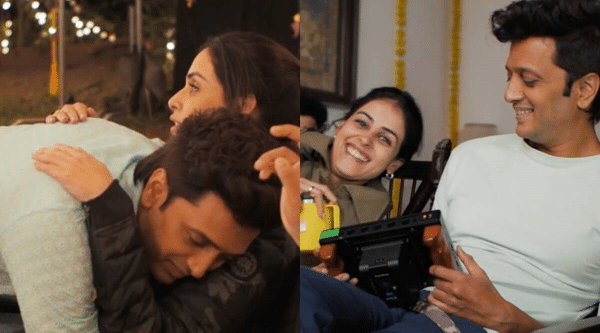 Riteish Deshmukh and Genelia Deshmukh have once more revived the enchantment of their romance on the big screen following a successful start at the box office. Ved, Riteish Deshmukh's first film as a director, has been doing remarkably well. The movie, has been doing remarkably well at the box office after an explosive opening weekend. The movie, which also features Genelia Deshmukh, has been dominating the rankings since its debut on December 30. Riteish Deshmukh previously had a smash with Lai Bhaari from 2014; currently, the actor is breaking numerous box office records with Ved.
On its first Monday, the film was able to avert a significant decline. On its fourth day, the movie made Rs 3.02 crore, which is more than Rohit Shetty's Cirkus did the previous week. Ved may become one of the all-time top-grossing Marathi movies due to the film's tremendous word-of-mouth development.
Riteish and Genelia Deshmukh will feel relieved if the movie maintains its winning run and high pace because their most recent collaboration, Mr. Mummy, which came out only a few months ago, is said to have achieved a theatrical business of roughly Rs. 1 crore nett.
The movie is performing very well through word of mouth based on the significant gain and over weekend and the modest decrease on Monday. This implies that it has the potential to set numerous Marathi box office records.
The tremendous increase has given rise to hopes that Ved would eventually wind up being only the second Marathi film to ever surpass the Rs 100-crore barrier, however nothing can be stated about its lifetime earnings at this early stage. Sairat is the only film to date to do so, with a global total of Rs 110 crore. The top film of the previous year, Pawankhind, which brought in almost Rs 75 crore, is next.
Box Office Report for Ved
On the big screen, Genelia Deshmukh and Riteish Deshmukh have once more created the enchantment of their romance. Riteish Deshmukh previously had a smash with Lai Bhaari from 2014; currently, the actor is breaking numerous box office records with Ved. Trade reports claim that the word-of-mouth growth of the movie is high and will continue for the rest of the week. Taran Adarsh shared Ved's box office earnings, saying the Marathi movie has made Rs 13.02 crore in 3 days and therefore is irresistible now at box office. "Marathi film Ved is UNSTOPPABLE," he wrote. The movie Ved, passes with flying colours the make-or-break Monday test… It is rare for Day 4 to be higher than Day 1.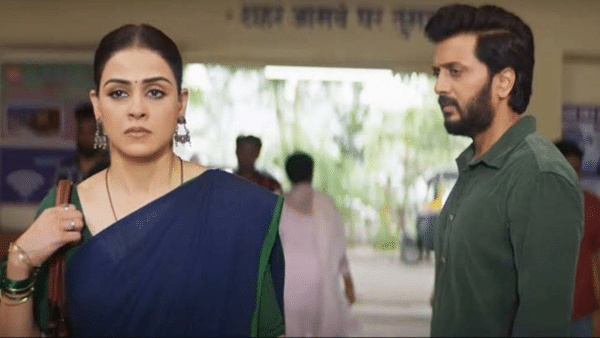 About the film Ved
Jiya Shankar, Raviraj Kande, Ashok Saraf, and Shubhankar Tawde are also featured in the romantic action movie. Additionally, Salman Khan makes a cameo appearance. One of the most anticipated Marathi movies of the year has been Ved, which marks Riteish's debut as a director and Genelia's Marathi premiere in a key part.
Satya, a cricket player who is eagerly awaiting his big break, is a major character in the plot, played by Riteish. The Telugu movie Majili, starring Samantha Ruth Prabhu and Naga Chaitanya, is said to have served as inspiration for the movie.
In addition to the much-discussed coupling Riteish and Genelia, Salman Khan makes a cameo appearance in the movie. The famous person recorded a song in Ved.
Genelia stated about making her Marathi debut: "Have been lucky to be part of movies in so many multiple dialects and gain respect and affection from everyone. My heart has been yearning to make a Marathi movie for years because I was born in Maharashtra, and I was expecting there would be a story that allowed me to just say, "This is it."
Then, a dream came true: I was cast in my first Marathi film, which my partner Riteish Deshmukh directed for the first time, and I was reunited with the stunning co-star Jiya Shankar, who was first seen in the film through our production company MFC. I had been away from acting for 10 long years.