Lesions over First Lady Jill Biden's right eye and chest both are confirmed to be Basal Cell Carcinoma
The White House announced on Wednesday that two malignant lesions—one above first lady Jill Biden's right eye and the other on her chest—had been removed by surgery, and a third was being investigated on her left eyelid.
President Joe Biden's doctor, Dr. Kevin O'Connor, stated that tests revealed that the lesion above Jill Biden's right eye and a new one found on her chest were both proven to be basal cell carcinoma. According to O'Connor's report, the tumor on her left eyelid was "completely excised, with margins, and was sent for standard microscopic analysis."
The most prevalent and treatable form of skin cancer is basal cell carcinoma. It is thought to be very curable, particularly if found early. It is slow-growing cancer that often only affects the skin's surface. Doctors can almost always completely remove it with a small incision, and it seldom has life-threatening or major side effects.
The sensitive skin around the eyes is particularly susceptible to harm from the sun's UV rays, according to the Skin Cancer Foundation. The biggest risk factor for basal cell carcinoma is sun exposure. UV or sun exposure is the most common cause of basal cell carcinomas. According to Avram, they are more prevalent among fair-skinned individuals who have less skin pigmentation.
Basal Cell Carcinoma grip over America
Since basal cell carcinoma is so prevalent, accurate counts are lacking. They are grouped together by the American Cancer Society alongside squamous cell malignancies, another easily treatable variety. According to the organization, the vast majority of those two varieties affect roughly 3.3 million Americans each year and are basal cell.
First Lady in the hospital
The first lady, 71, underwent Mohs surgery, a standard outpatient procedure, to remove and analyze the lesions as the Bidens spent the day at Walter Reed National Military Medical Center in Bethesda, Maryland.
Basal cell carcinoma, the most prevalent type of cancer diagnosed in the United States, was identified as a lesion during surgery, according to medical professionals. Doctors discovered a lesion on Biden's left side of her chest during her preoperative care that seemed to be basal cell carcinoma, according to O'Connor. According to O'Connor, the Mohs procedure was also used to remove the lesion, and all of the malignant tissue was cut out.
Additionally, during the treatment, doctors found a little lesion on Biden's left eyelid, however, they did not come to the conclusion that it was basal carcinoma. For "normal microscopic investigation," they took it and sent it to a lab.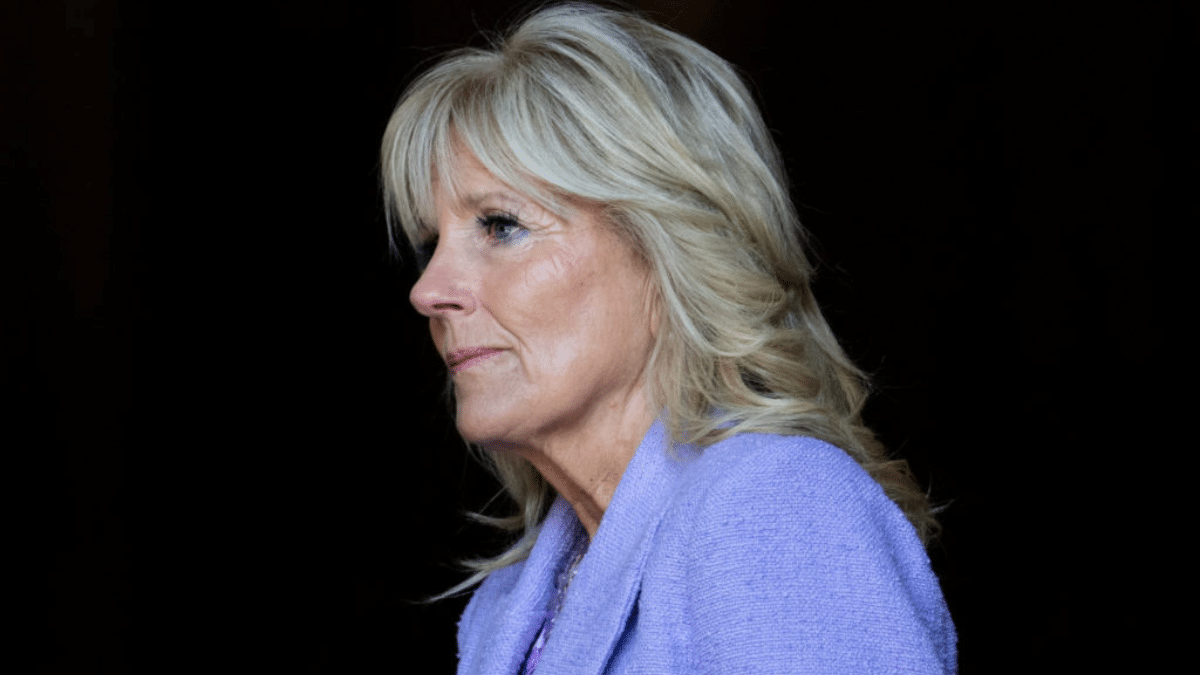 Mohs Surgery
According to Mathew Avram, head of the Dermatology Laser and Cosmetic Center at Massachusetts General Hospital, the cure rate for Mohs surgery is roughly 98 percent. Recurrence is extremely unlikely, according to Avram.
In Mohs surgery, small layers of skin are cut and each one is carefully examined to see if it exhibits symptoms of skin cancer. Until there are no longer any indications of malignancy, doctors continue to remove layers. The intention is to remove the damaged tissue while safeguarding the surrounding, healthy skin.
The President and his wife
The president and first lady have been married for 45 years and just got back from a trip to Mexico. According to aides, Jill Biden is the president's closest confidante, and if Biden decides to run for reelection in 2024 as expected, her backing would be crucial. The White House reported that Biden spent the entire day of Wednesday by his wife's side before going back to the West Wing in the early evening.
Biden accompanied the first lady to the hospital, as he has done for some of her past medical appointments since he became president.
When asked about Biden's actions at the hospital while medical staff attended to the first lady, White House press secretary Karine Jean-Pierre responded, "Today is about his wife, that is the priority for the president right now. "The president is here to support his wife of 45 years."
In April 2021, Biden went with the first lady to an outpatient facility close to the George Washington University campus for a procedure the White House merely referred to as "routine." Additionally, in July 2021, he traveled to Walter Reed with her for outpatient care after she suffered a puncture wound to her left foot while strolling on a beach in Hawaii. On her way back to Washington from the Olympics in Tokyo, she had made a stop there.