Global health crisis continues to worsen day after day with natural disasters striking across the planet.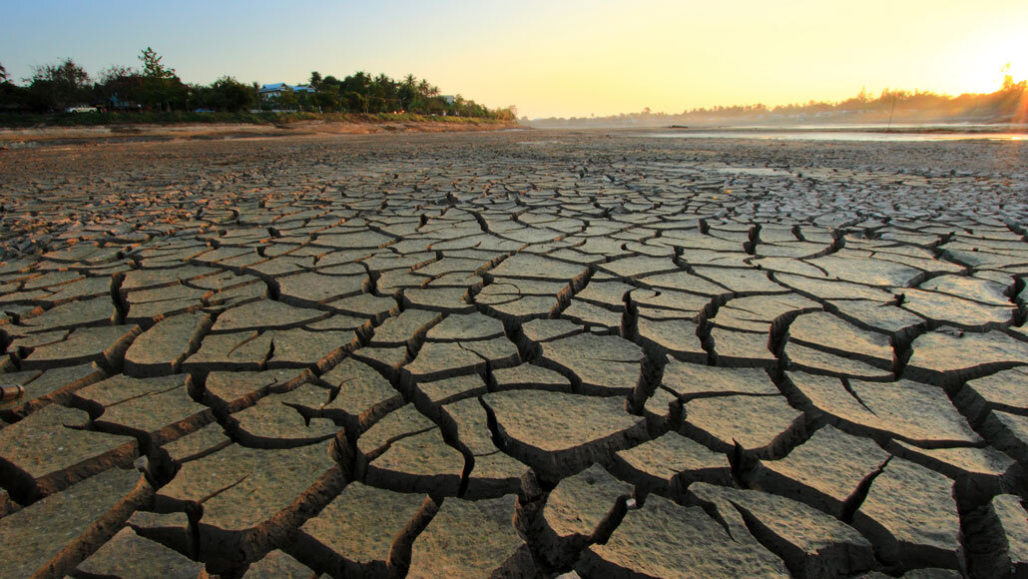 The World Health Organization (WHO) is sounding the alarm, declaring that the world is facing a deepening global health crisis driven by the relentless onslaught of extreme weather events, including floods, wildfires, and droughts. This crisis, the WHO asserts, must take center stage in the global climate action agenda.
Dr. Tedros Adhanom Ghebreyesus, Director-General of WHO, emphasized the critical connection between climate and global health crisis during a recent event at New York Climate Week. He stressed, "The climate crisis is undeniably a global health crisis. It fuels extreme weather events that are claiming lives worldwide. While the melting ice caps and rising sea levels are of utmost concern, for most individuals, these appear as distant threats, both in terms of time and geography. However, the impact of our changing climate is neither distant nor in the future; it's here and now."
Dr. Tedros's remarks coincide with the lead-up to the Cop28 climate summit, scheduled for December in Dubai. This summit will include a dedicated global health day for the first time, aimed at discussing health-related challenges stemming from the climate crisis.
President Lazarus Chakwera of Malawi welcomed the inclusion of a global health day, highlighting its long-overdue necessity. He pointed to the devastating consequences of consecutive tropical cyclones in his nation, resulting in the worst cholera outbreak in Malawi's history and widespread destruction affecting over 2 million people. Malawi, like many other vulnerable nations, is grappling with the adverse impacts of climate change. Chakwera stressed that bolstering healthcare systems and infrastructure is imperative to withstand climate-related disasters.
Libya faces its own climate-induced challenges, with catastrophic floods in the port city of Derna claiming thousands of lives.
Chakwera emphasized, "Without immediate implementation of climate adaptation and mitigation measures, we can anticipate a rise in fatalities and injuries due to climate-related disasters."
Dr. Vanessa Kerry, WHO's newly appointed special envoy for climate change and health, shed light on the gravity of the situation. She stated, "Climate change is undeniably a health crisis. Shockingly, air pollution alone claims the lives of 3.2 million people annually. This staggering number exceeds the toll of the entire Covid-19 pandemic."
Dr. Kerry, who founded Seed Global Health—an organization dedicated to training medical personnel in developing countries—advocated for tangible actions. These include expanding healthcare worker training programs and fortifying infrastructure. This involves ensuring a stable supply of essential medicines and constructing climate-resilient hospitals.
Drawing attention to recent events, such as wildfires and devastating floods in Libya, she stressed, "These occurrences are now a daily reality, profoundly affecting public health. We must adapt swiftly to care for those currently suffering due to climate change-related health issues while taking preventative measures. Investing in robust healthcare systems is pivotal."
Sultan Al Jaber, Cop28 President and UAE's envoy for climate change, reaffirmed the inextricable link between climate change and global health crisis. He highlighted issues ranging from air pollution to vector-borne and water-borne diseases, emphasizing that those most vulnerable to climate-related health impacts often reside in communities with limited resources.
Al Jaber, who also serves as the United Arab Emirates' envoy for climate change, emphasized, "Cop28 is dedicated to shedding light on these critical issues and fostering collaborations that drive change and positive contributions. Enhancing healthcare systems is intricately linked to improving climate finance, a pivotal aspect of our action plan for Cop28."
In conclusion, WHO's stern warning underscores that extreme weather events driven by climate change are triggering a global health crisis, demanding immediate and comprehensive responses that effectively integrate climate action with healthcare strategies.