In Prince Harry's new autobiography 'Spare' which is set to release on the 10th of January, the Prince mentions a shocking incident that took place between him and his brother Prince William in 2019. The Prince talks about how his brother, The Prince of Wales, physically attacked him during an argument about actress Meghan Markle, Prince Harry's American wife.
According to the excerpts obtained by the news outlet, the argument took place in the kitchen of Harry's London home. William called Meghan "difficult", "rude" and "abrasive", to which Harry said that William was only "parroting off the press narrative". The fight further escalated when William "grabbed Harry by the collar"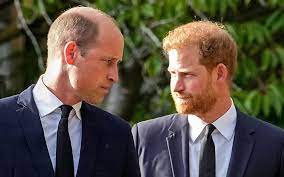 "He set down the water, called me another name, then came at me. It all happened so fast. So very fast. He grabbed me by the collar, ripped my necklace, and he knocked me to the floor. I landed on the dog's bowl, which cracked under my back, the pieces cutting into me. I lay there for a moment, dazed, then got to my feet and told him to get out," Prince Harry writes in his memoir.
The book also recounts the exchange between the two brothers after the incident:
William "turned and called back: 'You don't need to tell Meg about this.'
'You mean that you attacked me?'
'I didn't attack you, Harold,'" William responded.
The Prince did admit that the incident left marks on his back and that he didn't tell his wife Meghan about the incident but she later noticed the "scrapes and bruises" on his back. He further wrote that "she was terribly sad"
History of the Sibling relationship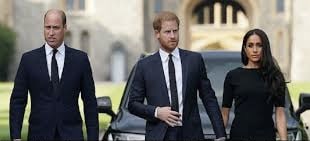 This news comes a few months before their father, King Charles III's coronation which is set to take place on the 6th of May. The siblings have had a turbulent relationship since Harry and Meghan quit their royal duties in 2020 and shifted to California.
A lot of Harry and Meghan's actions,in recent years, has lead to the rift between Harry and William. In 2021, Meghan and Harry sat down with Oprah Winfrey for a bombshell interview in which Harry claimed that his brother and father, King Charles III, were trapped in their roles.
Last month Netflix released a document on their life where they both shared more of their experiences with the royal family.
Their move to California, Meghan's home state, has made the two unpopular in Britain, where they are often portrayed by the media as selfish.
In excerpts of a television interview with ITV in the UK and CBS in the United States out this week ahead of the book release, Harry said he wants "a family, not an institution."
I want to get my father back. I want to get my brother back," Harry said.