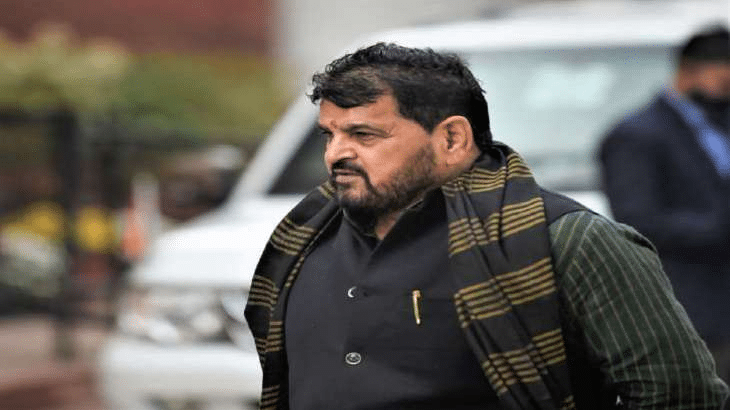 On their second day of protest, wrestlers continued their dharna against Wrestling Federation of India president Brij Bhushan Charan Singh. Brij Bhushan Charan Singh is accused of sexual exploitation and intimidation of female athletes.
Top wrestlers participated in a protest against the WFI president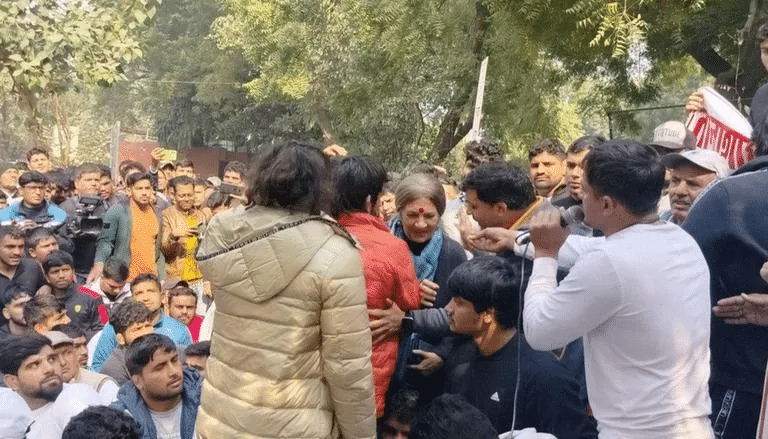 The country's top wrestlers protested as they were not happy with the government's action. As they haven't received any sort of assurance from the government's end. They seem ready to file an FIR against WFI's president now.
Three times CWC medalist and BJP leader Babita Phoghat participated in the protest
At the protest site, Babita Phoghat represented the government and assured the athletes that their demands would be met, and she also heard about the athletes' other concerns.
Young wrestler Anshu Malik also narrated how wrestlers were treated
A young wrestler who hails from Jind likewise shared her experience of how other female wrestlers felt uncomfortable during last year's world junior championship at their hotel in Bulgaria. This was in the presence of the WFI. She also accused him of keeping his room open and making female athletes uncomfortable. Tokyo Olympics Silver Medalist Ravi Dhaiya also pleaded for support for other wrestlers.
"The Centre will do everything for the benefit of wrestlers," says Anurag Thakur
Main wrestlers such as Bajrang Punia, Vinesh Phoghat, Sakshi Malik, and her husband Satyawrat Kadiyan called up the government for a meeting. They discussed their concerns with Director general SAI Sandip Pradhan, the Joint Secretary of Sports Kunal, and the Sports Secretary Sujata Chaturvedi.
Wrestlers were asked to end their protest at their one-hour meeting and they were assured their issues would be resolved.
Wrestlers continue to protest, and they demand an immediate sacking of the WFI president, in addition to disbanding the national federation and all state wrestling associations.
Later, in the press, Vineesh said "This sort of exploitation is happening every day. Why does the camp take place in Lucknow? We have written to the PM and the Sports Minister … The reason it's happening over there is that he has a house there. Because of this, it's easy to exploit the girls. They trouble us too much. They get into our personal lives and relationships. They want to know everything."
WFI president Brij Bhushan likely stepped down from the post of president (reported by TOI).
Emergency General Council of WFI in Ayodhya
On Sunday WFI hosted its meeting in Ayodhya on Sunday to discuss the ongoing issue.
" Yes, a meeting has been called and a future course of action will be discussed. I can't say if the WFI president will resign or not. It needs to be talked about," said a WFI official.
Wrestler Asks Politician Brinda Karat To Leave Stage – "It's Athletes' Protest"
Brinda Karat said she had gone to support the wrestlers' protest over accusations against the federation chief and several coaches of sexually harassing multiple athletes.
"It is extremely unfortunate that they (wrestlers) should be forced to come here and sit on a dharna. Any government of any color should ensure that any complaint by any woman should be acted on and till the inquiry comes to a conclusion, the person accused should be removed," she said.
Read more: PM Modi inaugurates Tent City in Varanasi, flags off 'MV Ganga Vilas'