A woman traveler alleged that she was asked to remove her shirt during a security check at Kempegowda International Airport.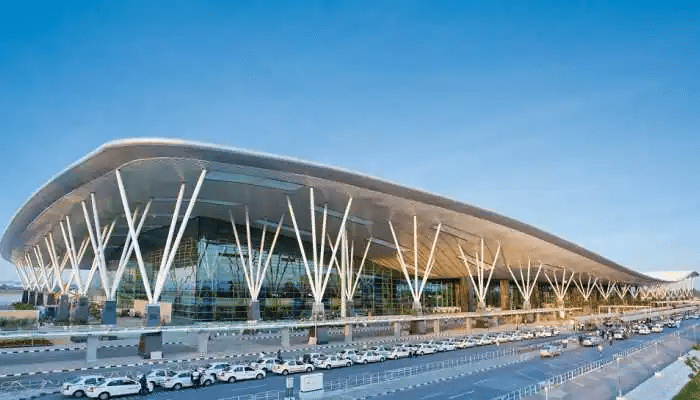 What happened with a woman at Banglore airport?
Krishna Gadhvi claims that she experienced a humiliating situation at the Kempegowda International Airport. She tagged @BLRAirport and posted her "humiliating" experience on Twitter.
She said in her tweet that she was humiliated during a security check by being asked to remove her shirt and stand wearing a camisole in the airport gathering unwanted attention.
She tweeted, "I was asked to remove my shirt at Bengaluru airport during security check. It was really humiliating to stand there at the security checkpoint wearing just a camisole and getting the kind of attention you'd never want as a woman. @BLRAirport Why would you need a woman to strip?"
In reply, the Bangalore Airport tweeted "Hello @KrishaniGadhvi, we deeply regret the hassle caused and this should not have happened. We have highlighted this to our operations team and also escalated it to the security team managed by CISF (Central Industrial Security force) a Government sovereign."
It added, "Kindly DM your contact details for our team to connect with you at the earliest."