Like many other chronic illnesses, cancer is also one of those diseases which is mainly fatal. Early diagnosis at the time of the onset of symptoms and early intervention has been found to increase the chances of survival. Despite being around for such a long time, cancer remains a chronic and incurable disease.
The History of World Rose Day: Welfare of Cancer Patients
World Rose Day is celebrated on September 22nd every year all over the world. It is to honor the cancer patients who fight a deadly disease and spread awareness on their behalf. This day was established because of a young girl of 12, Melinda Rose, who battled Askin's tumor, a kind of blood cancer.
Rose was diagnosed at a very late stage and was given a few weeks, which turned into six months. Despite her tender age, she was brave to face such a disease with an amazing zeal.
Her engagements with other cancer patients, writing poems and letters, proved to be ground-breaking for the support these patients needed. Her death created a wave of gifting flowers, specifically roses, to cancer patients and their caregivers.
Cancer and its types
Cancer is a group of diseases that can affect any body part. Other terms used for cancer are malignant tumors and neoplasms. The speed of metastases is the major cause of the fatality of cancer patients.
The abnormal growth outside of its usual boundaries creates the ripple effect of affecting adjoining body parts. The pathological analysis provides strong evidence for approving the advanced stages of cancer caused by the modification in the location of the earlier stage or kind of cancer diagnosis.
According to a WHO report from 2020, breast cancer is the most common type of cancer, followed by lung, colon, rectum, prostate, skin, and stomach.
The Science behind Cancer
Giving reasons for a disease is a necessary step toward prevention. The science behind the development of cancer lies in the factual decree of multiple stages. The stages of cancer thus depend on the combination of genetic features and external factors.
As there are many kinds of genetic makeup, there are three categories of external factors defined by WHO to identify causes of cancer:
Physical carcinogens like ultraviolet and ionizing radiation
Chemical carcinogens, such as components of alcohol, tobacco, smoke, etc.
Biological carcinogens, for example, infections from certain viruses, bacteria, or parasites,
Who is at risk?
Individuals who consume tobacco, smoke, or alcohol and are exposed to air pollution are at a higher risk of developing cancer. People with certain genetic compositions are vulnerable to the external factors mentioned above, paving the way for faster cancer development.
WHO provided additional evidence that 13% of cancer patients have hepatitis B and C, as well as Epstein-Barr virus (2).
Prevention and intervention
To prevent the eruption of unwanted diseased growths of cells, there are many advisories provided by WHO, such as
Reduction or absence of alcohol consumption.
Healthy diet.
Maintain a healthy BMI.
Good physical activity.
By avoiding exposure to the sun or volatile radiation through preventive measures such as sunscreen,
Getting vaccinated against cancer-causing carcinogens like Hepatitis B
Reduced exposure to air pollution.
Prevention on a personal level can reduce the chances of cancer, but it does not completely eradicate it. To minimize the advancement of any chronic illness, we need the timely intervention of professionals. This can be done with regular and early visits.
Screening for cancer aims at identifying individuals with suggestive findings (physical lumps or similar issues) of cancer before the symptoms occur. As per the findings, it helps in the faster diagnosis of any kind of cancer. Early detection through physical symptoms can save the trouble of an advanced stage of cancer.
There are many different kinds of screening programs available for patients, which are mainly based on their age and risk factors.
Palliative care and treatment
Many individuals do not survive the blow of cancer due to a lack of timely intervention. This untimely medical care increases the chances of death by multiple folds. Acquiring treatments and the length of their duration becomes the pillar of survival for patients.
With modern technology and an emphasis on mental health, it is said to relieve the patient before curing him/her. This is a way to increase the quality of life for both the patient and their caregivers.
The government and its cancer programs
As cancer treatment is a heavy expense on any patient's pocket, in India, we have many NGOs working for the benefit of cancer patients. They provide the sustenance required by those who cannot afford the cost of treatments. Some of the famous NGOs include Cuddles Foundation, St. Judes India Childcare Centers, Indian Cancer Society, and CanKids KidsCan.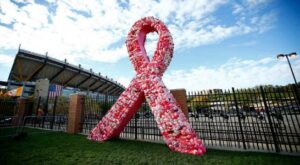 The Indian government is not far behind in providing necessary healthcare to ailing cancer patients. Through the Central Government Health Scheme (CGHS), National Health Protection Scheme, State Illness Assistance Fund, and many more, our government has laid out multiple paths to fund cancer treatments.
Takeaway
Chronic illness always takes a toll on mental health. Persistent diseases, the ones bound to be fatal in the majority of cases, easily draw individuals into the darkest pit anyone could ever imagine.
As per the findings of recent research, non-pharmacological approaches help patients who are chronically ill. Counselling the patient and the caregivers, words of wisdom, and technical therapies enhance the pharmacological interventions.
In this scenario, World Rose Day not only provides awareness about cancer but also applauds the resilient souls of patients and their caregivers. It emphasizes embarking on the journey of humanity through acknowledgment and continuous support for everyone involved.
We should not forget the researchers and practitioners who help patients relieve their pain with their own strong will and mindset. It takes courage to provide courage.
---
Read More: Experts say simple lifestyle changes to cut the risk of cancer before 50 age
---