SEOUL, Nov 29 – President Yoon Suk-yeol of South Korea urged China to assist in preventing North Korea from continuing its prohibited development of nuclear weapons and missiles and warned of an unprecedented joint response with allies if the North conducts a nuclear test.
Yoon urged China, North Korea's closest ally, to uphold its obligations as a permanent member of the UN Security Council in an extensive interview with Reuters on Monday. He claimed that failing to do so would result in an influx of military resources into the area. Yoon said in his office, "What is certain is that China can influence North Korea, and China has the responsibility to engage in the process. He continued by saying it was up to Beijing to decide whether it would use its influence for peace and stability.
Yoon noted that due to North Korea's actions, Japan and other nations in the region increased their defense spending, and the United States deployed more warships and aircraft.
He stated that China should use its "best efforts" to persuade North Korea to denuclearize. Yoon responded that the response "will be something that has not been seen before" when asked what South Korea and its allies, the United States and Japan, would do if North Korea conducted another nuclear test, but he did not go into further detail.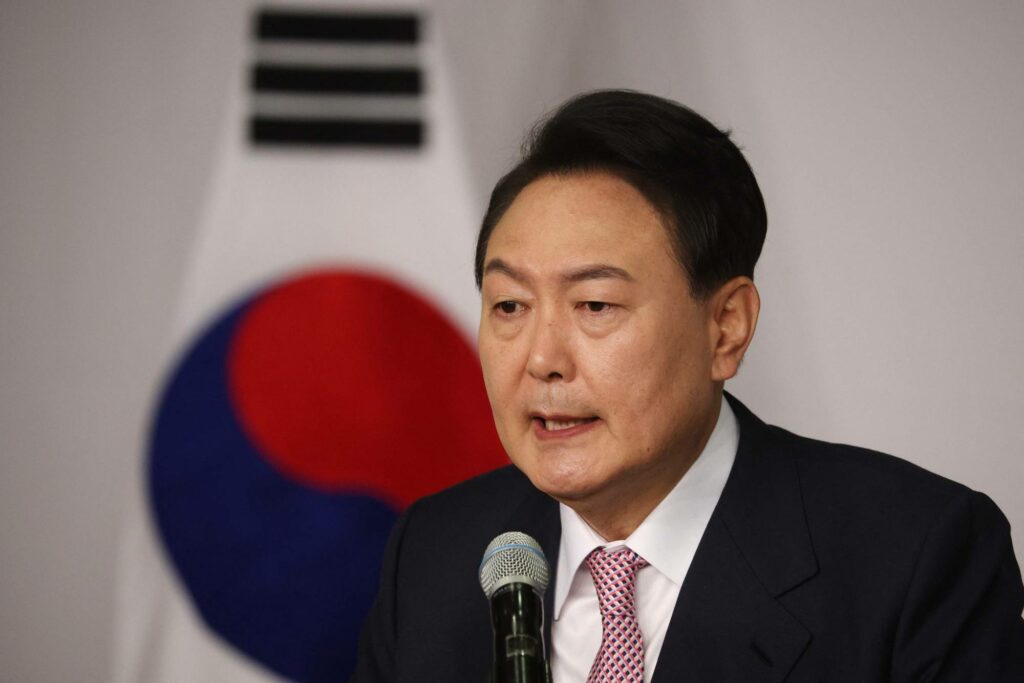 He told Reuters that conducting a seventh nuclear test by North Korea would be extremely foolish. North Korean leader Kim Jong Un declared that his nation intends to have the most potent nuclear force in the world amid a record year for missile tests. Pyongyang may be preparing to resume nuclear weapon testing for the first time since 2017, according to South Korean and American officials.
The Group of 20 conferences in Bali, where Yoon pressed Chinese President Xi Jinping to do more to rein in North Korea's provocative nuclear and missile tests, were overshadowed by North Korea's tests this month. Xi exhorted Seoul to mend fences with Pyongyang.
Before the G20, Vice President Joe Biden of the United States told Xi that Beijing had a duty to make an effort to convince North Korea not to conduct a nuclear test, though he acknowledged that it was not clear whether China could do so. Before the meeting, Jake Sullivan, Biden's national security adviser, predicted that Biden would warn Xi that North Korea's continued weapons development would result in a greater U.S. military presence in the area, which Beijing does not want to happen.
Yoon said he did not anticipate changes to the 28,500 American ground forces stationed in South Korea, although South Korea and the US have agreed to send more US "strategic assets" to the region, including aircraft carriers and long-range bombers.
Yoon blamed the failure of three decades of North Korean policy on the lack of consistency in the international response, saying "We must respond consistently, and in lockstep with each other."
China supported the North economically and diplomatically after fighting alongside it in the 1950–1953 Korean War, but analysts claim Beijing may have limited ability and/or little desire to restrain Pyongyang. China claims to be upholding the UNSC sanctions, which it supported, but has since called for their relaxation and has blocked attempts to impose new sanctions by the United States and its allies, including Russia.
Yoon's foreign policy is centered on strengthening ties and collaboration with Washington, which is emphasized by the main item on his desk: a sign that reads "The Buck Stops Here," a gift from Biden. Yoon has acted cautiously in the face of the escalating U.S.-China rivalry, much like his predecessor Moon Jae-in. China is both North Korea's closest ally and South Korea's biggest trading partner.
Yoon commented on the escalating hostilities between China and Taiwan, saying that any dispute there should be resolved under international standards and guidelines. Beijing, which has declared it would never give up using force against the island, has increased its military and political pressure on democratic Taiwan, which it claims as its own. Yoon declared, "I am adamantly opposed to any attempt to change the status quo unilaterally.
Yoon responded that South Korean forces would "consider the overall security situation" but that their most immediate concern would be North Korean military attempts to take advantage of the situation. Yoon was questioned whether South Korea or the American troops stationed there would play a role in a Taiwan conflict. What's crucial, he said, "is responding to the immediate threat surrounding us and controlling the potentially dangerous situation.
To track North Korean ballistic missile tests, South Korea, Japan, and the US have agreed to share real-time data. Japan is expected to acquire new weapons, including longer-range missiles, invest in cyber defenses, and establish a combined air, sea, and land command headquarters to cooperate more closely with American forces in Japan as part of its largest military expansion since World War Two.
According to Yoon, North Korea's missile program is now posing an increasing number of threats to Japan, including tests that fly over the islands. With North Korean missile flights over their territory, he asserted, "I don't think the Japanese government can be dozing off at the wheel."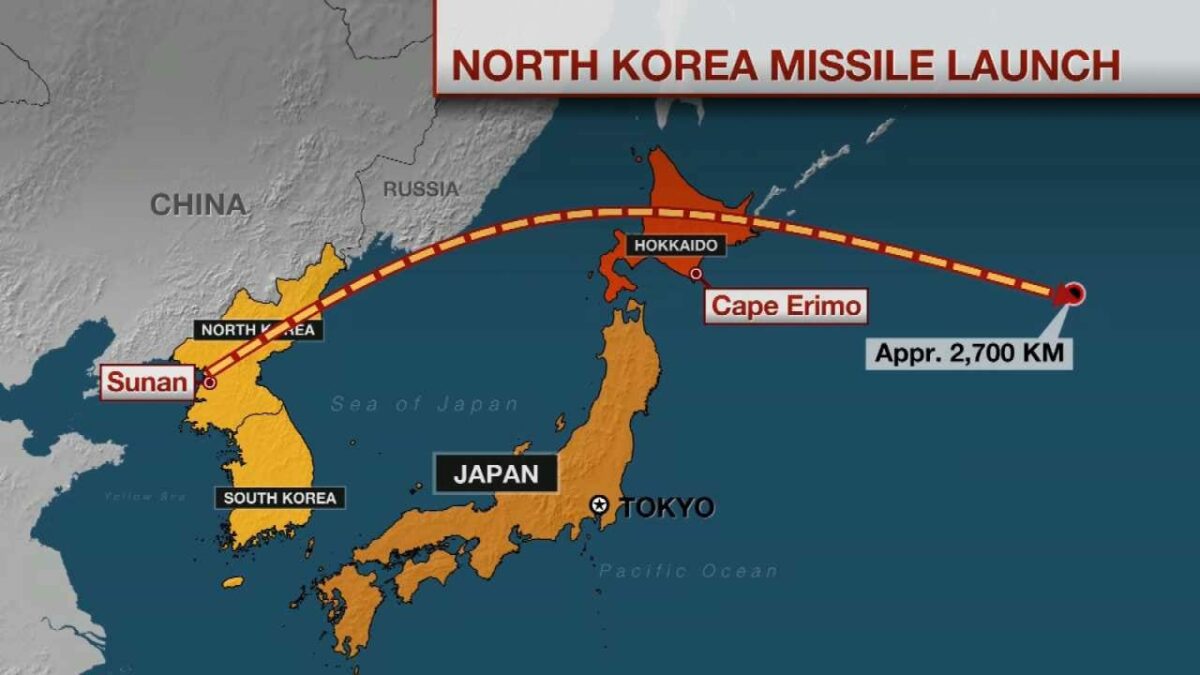 Many of Japan's neighboring nations, many of which were invaded before or during World War II, have long been sensitive to Japan's military aspirations. Many of the trilateral exercises were halted by Yoon's predecessor, and as relations with Tokyo deteriorated, he almost abandoned a deal for intelligence sharing.
---
Read More: AIIMS, Delhi server down. Hackers demand Rs. 200 Crores
---