According to the top Taliban spokesman, the Taliban see their authority over Afghanistan as constant, justifying it with Islamic law and not being seriously threatened.
In an interview to mark the second anniversary of the Taliban takeover of the nation, the Taliban's main representative stated that they see their rule of Afghanistan as constant, receiving legitimacy from Islamic law, and not being seriously threatened. He also said that women will still not be allowed to attend school.
The Taliban had started a more liberal administration this time around, but nothing of the sort transpired. He immediately authorized several severe regulations that entirely restricted Afghan women's freedom.
Zabihullah Mujahid denied inquiries: Over Taliban Rule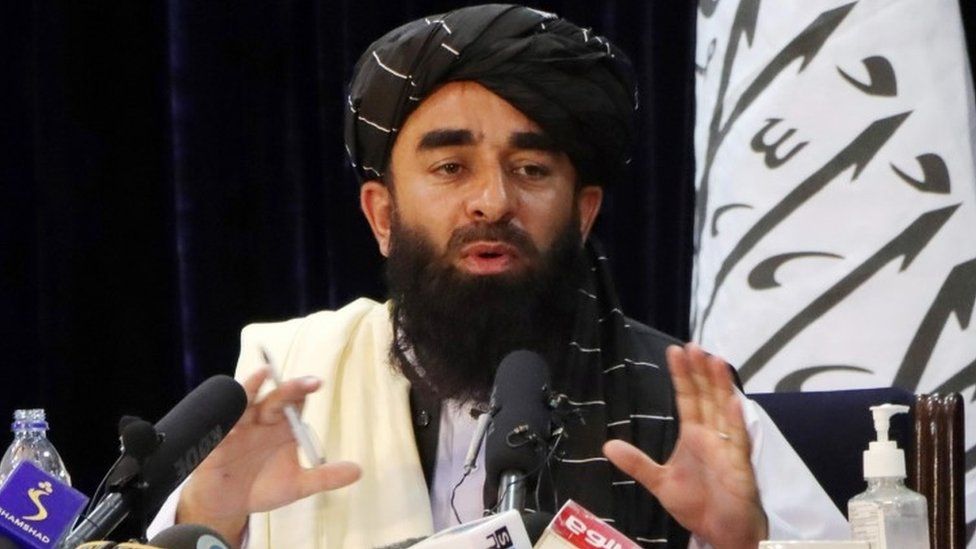 On August 15, 2021, the Taliban took over when US and NATO soldiers left the nation after 20 years of war. Tuesday has been designated a holiday in observance of the anniversary. Women were primarily excluded from public life and did not attend the celebration.
Zabihullah Mujahid denied any inquiries from the AP on limitations on women and girls, stating that the current situation will continue. The first wave of limitations that currently prevent Afghan women from entering classrooms, working in most professions, and participating in much of public life was the ban on females continuing their education past the sixth grade.
The Taliban leadership does not have an urgent worry about the possibility of being isolated internationally or losing recognition as Afghanistan's legitimate government due to restrictions on women and girls, according to Mujahid.
The prohibition on girls pursuing education past the sixth grade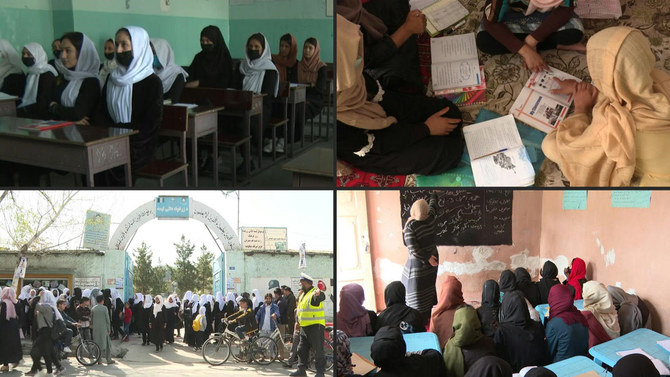 The first wave of limitations that currently prevents Afghan women from entering classrooms, working in most professions, and participating in much of public life was the ban on females continuing their education past the sixth grade.
Military men posed with armored vehicles in Kandahar, a city in southern Afghanistan and the Taliban's spiritual home. Waving flags and flashing guns, young men rode bicycles, motorcycles, and automobiles across the city. The defense minister, Maulvi Mohammad Yaqoob, is depicted in the lower right corner of the miniature white Taliban flags that babies were holding.
Pick-up trucks packed with men and boys weaved their way through the Afghan capital city of Kabul. Males were everywhere in Martyrs Square, taking pictures and climbing up monuments. Boys held firearms in a posture.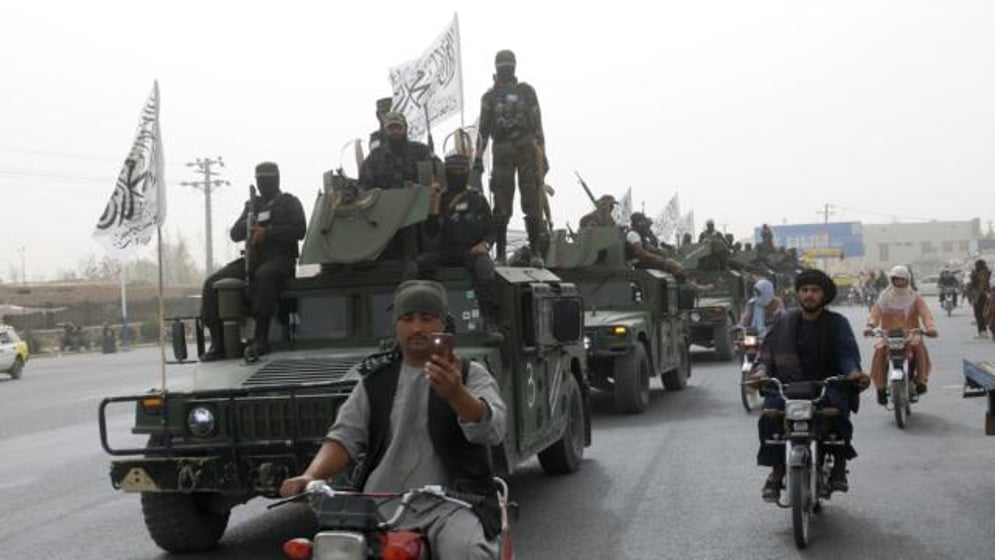 Mujahid Said: Taliban's rule was legitimate
Late on Monday, Mujahid was interviewed in a Kandahar TV studio located on a dilapidated former military base. The local government offices and the UN Mission in Afghanistan are close by.
The Taliban representative arrived in a white SUV with a driver, guard, and guard. He used Taliban talking points on topics like women's rights and international recognition while being composed and polite.
He stated that the Taliban's rule was legitimate because it was based on Sharia or Islamic law, but he did not specify how long it would last. "It won't change as long as it can and as long as the supreme leader, the emir doesn't lose his job for acting in a manner that contravenes Sharia."
Mujahid stated that there are no challenges to the Taliban's control from within or outside the nation after two years. He argued that Afghans desire unity and consensus and that the current administration is functioning properly. Nobody needs to revolt, Mujahid declared.
In a statement released on Tuesday, the Taliban administration enumerated what it saw as its successes, including reestablishing a feeling of personal safety and national pride.
The statement said nothing about the tens of thousands of Afghans who left following the takeover, the terrible economic crisis, or the growing destitution when foreign help stopped coming. At the same time, the Taliban seem to have established themselves, preventing internal strife and even maintaining the stability of their faltering economy, in part by undertaking investment negotiations with capital-rich neighboring nations.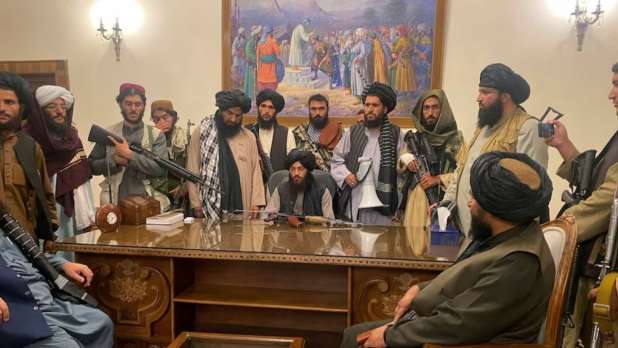 Mujahid Said: This subject is unnecessary
Mujahid was refusing to talk about the limitations on women and girls, dismissing inquiries about the subject as unnecessary and claiming there was no use in discussing it until there were developments. The modification he did recommend was improbable.
He said that the Taliban don't require outside assistance when asked why they aren't enlisting Muslim-majority nations with Sharia-based systems to resume female education.
Just as Kabul-based government departments announced they were getting ready to permit female students up to the seventh grade to return to school, the classroom ban was unexpectedly put into place in March 2022.
Akhundzada said: that women in the classroom are less significant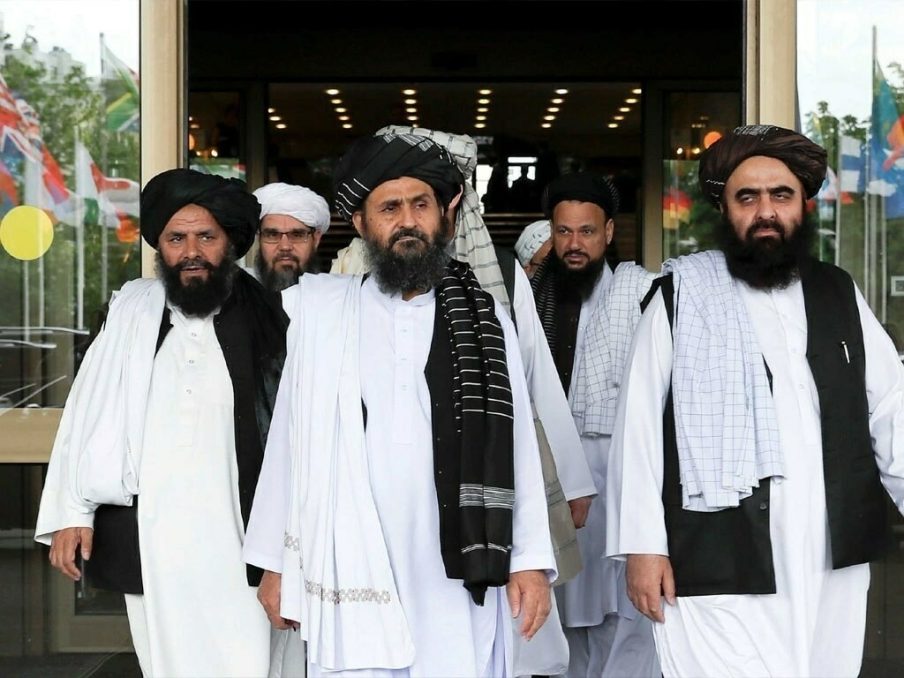 Akhundzada, the supreme commander, is thought to be the driving force behind the restriction. The return of girls and women to the classroom is less significant, according to Mujahid, who said that Islamic academics vary on the topic of female education. Over the past two years, it has been increasingly clear that the Taliban-led government in Kabul is not the center of power, but rather Hibatullah Akhundzada's hometown of Kandahar.
Speaking to reporters in Washington, Secretary of State Antony Blinken emphasized that unless and until the rights of women and girls are promoted, the Taliban and other nations will not be able to have more cordial ties.
The official nature of our interactions with China, Russia, Tajikistan, Uzbekistan, Turkmenistan, Iran, Pakistan, and other nations in the area, he declared, was emphasized. "We have embassies, travel, and consulates. We run enterprises. Traders move products as they arrive and go. All of these indicate officialdom's acknowledgment.
This week, declarations from aid organizations, human rights organizations, and the UN denounced the Taliban's authority and warned of the humanitarian disaster afflicting the Afghan people.
According to World Vision, there are now almost 5 million more individuals in need of help than there were previously. 15 million people, the fourth-highest number in the world, will experience "crisis" levels of food insecurity this year, with 2.8 million of those falling into the "emergency" category.