Dozens of decomposed bodies have been found on the roof of Nishtar Hospital, in Pakistan. Further, it has also been said that there have been human body parts found on the roof of the hospital.
Though, officials are yet to confirm the news. There is no confirmation from the officials, regarding the number of bodies found on the roof.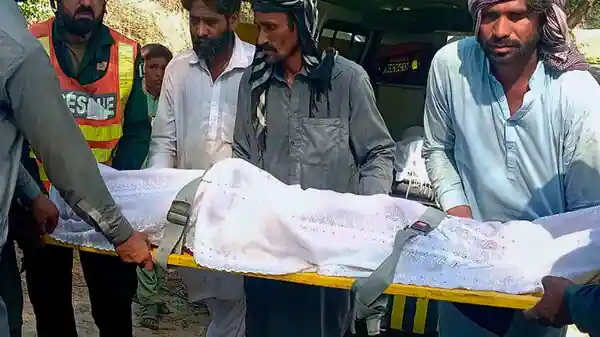 What actually happened?
A person named Gujjar visits the Nishtar hospital where he meets a person who asks him to check something out. When he reaches the mortuary, the staff wasn't ready to open the doors of the mortuary.
Thereafter when the staff was not ready to open the mortuary, Gujjar threatened to file an FIR against them. A few minutes later, the doors of the mortuary were opened. On opening, it was discovered that there were around 200 bodies lying around. All of them were decomposed bodies of both men and women. None of the bodies were recovered.
When Gujjar asked the officials of the hospitals, it was found that the decomposed bodies were used by the medical students for educational purposes. According to sources, 2 of the 30 bodies were in the initial stages of decomposition. 
In an interview with Geo news, it was found out that the bodies were not in a condition to be used by the medical students for medical purposes. Gujjar further added that he has never seen something like this in the last 50 years of his life.
What about the bodies?
The decomposed bodies were in such a bad condition that vultures and worms were scavenging the bodies on the roof of the hospital. Approximately, 35 decomposed bodies were found in the toss. After the bodies are used by the medical students, the bodies are given a proper burial after Namaz- e- Janaza. However, in this case, they were thrown out off the roof.
Further query
A report will be taken from the hospital regarding the decomposed bodies by Pakistan's Punjab Chief Minister, Pervez Elahi. The report will be collected from the Punjab specialized healthcare and medical education secretary.
Presently, a 6-member government body has been formed in Punjab, for investigating the bodies found. Further recoveries has to be done.
Nishat hospital has also formed a 3-member commute for further inquiry in this matter. The committee was formed by the vice chancellor of Nishtar Hospital. A letter for the detailed inquiry was sent to the Superintendent of the hospital  
---
Read more: 7 terrorists and 2 soldiers killed in two separate military operations: Pakistan
---