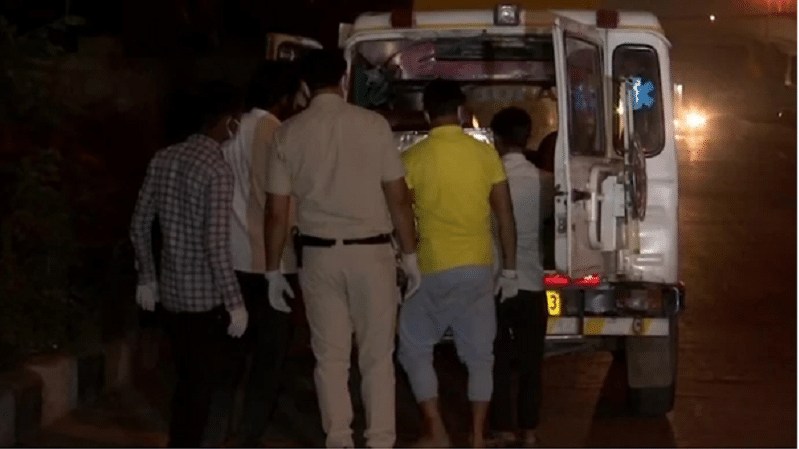 The Delhi police found a highly decomposed body of a foreigner near an underpass of the Geeta colony flyover.
A passer-by on Friday noticed the body and reported it to the police. The police reached the spot and started investigation soon after receiving information about the unidentified body lying near Geeta colony.
The police found that the body was that of a foreign national and also found that it was in a rotten state. The people around the area were subjected to questioning, regarding the incident.
The Deputy Commissioner of Police (DCP), Shahdara, Rohit Meena said "Passport and other belongings of the dead person were recovered from the spot". 
Identity of the Deceased
From the recovered documents it is identified that the foreigner is a 66 year old man born in 1956. His name is Bagwath Lutchmee and he is a traveller from Mauritius.
It is also found that Bagwath Lutchmee came to India on a tourist visa on February 6, 2023.
The forensic team arrived at the spot and confirmed that the dead body was two or three days old. The police sealed the spot and took the body into custody for further examination. At present, the body is preserved in the hospital.
Police Investigating the Cause of Death
The police officials said they are back tracking the places visited by the deceased during his trip and conducting investigations for the purpose of inquiry regarding the incident. The cause of death was not found yet.
Mauritius embassy was notified on this incident to check if anyone have filed a missing person complaint for the deceased person.
Further investigations are going on to identify the actual cause of the death. 
Other two incidents of decomposed bodies found in Noida
Apart from this incident, there was another incident in Noida where the police officers found the chopped up hands and legs of a woman in the drain.
Forensic team investigated the crime scene and found that the body must be five to six days old. The body was sent to post mortem for examination.
DCP Harish Chander said " The limbs were found in a drain of two to three feet wide in the sector 8 industrial area and located nearby the factories. It is sighted at 10 am in the morning.
The identity of the deceased was not found yet. Some reports revealed that Holi colours have been found in the hands that were found in the drain. The police has acquired CCTV footage in the neighbourhood to identify the body.
Two days before this incident, a body was found in the Hindon river. An unidentified body of a middle-aged woman was found floating in the Hindon river in the Ecotech-3 area of Greater Noida.
In this incident too the body was found in a decomposed state and it seems that the woman died around five days ago. Noida police is investigating the incident to identify the body.