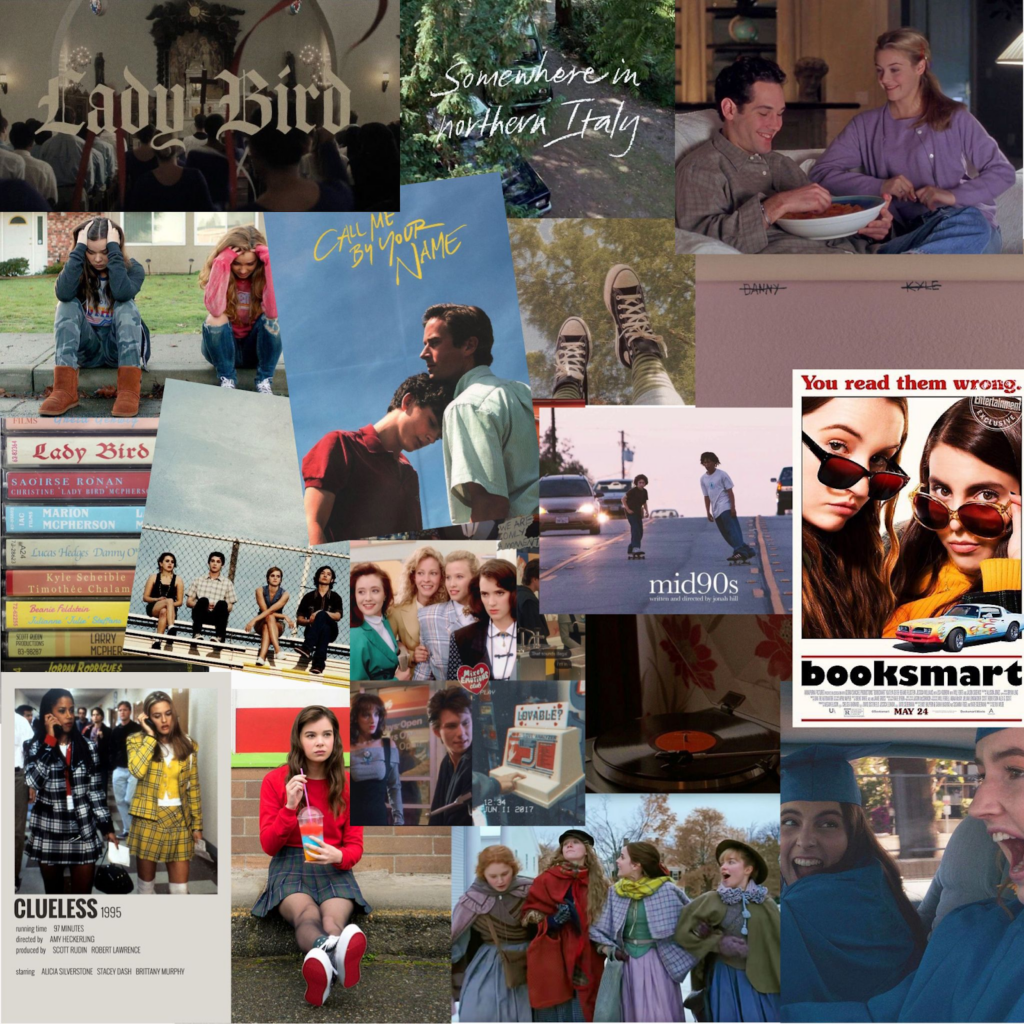 (Image source: Pinterest)
What would be your answer if I asked you about the best phase of your life? Most of you would answer 'Your Teen years'. Teen years are the times of first love and first heartbreak, bittersweet experiences of school-time and college. Uncertainty, hard-to-accept honesty and brutal realizations yet we reminisce about those years wishing we could live them again. The years of no obligation, no responsibilities and lots of fun. Everyone has that one moment of epiphany in their teens that prompts them to transition from juvenile into adulthood.
Here are some coming-of-age movies to enjoy over the next week
1. Rang De Basanti
(Image source : Myth Gyaan)
IMDB: 8.1
Synopsis: Even after Graduating from Delhi University, A group of friends continue to listlessly haunt their old campus. A British Filmmaker decides to cast them in the movies she is making about freedom fighters under British rule. Despite the fact that the gang is generally apolitical, the tragic death of a friend as a result of local government corruption awakens their patriotism. The friends plan to avenge the killing, inspired by the freedom fighters they portray in the film.
2.Clueless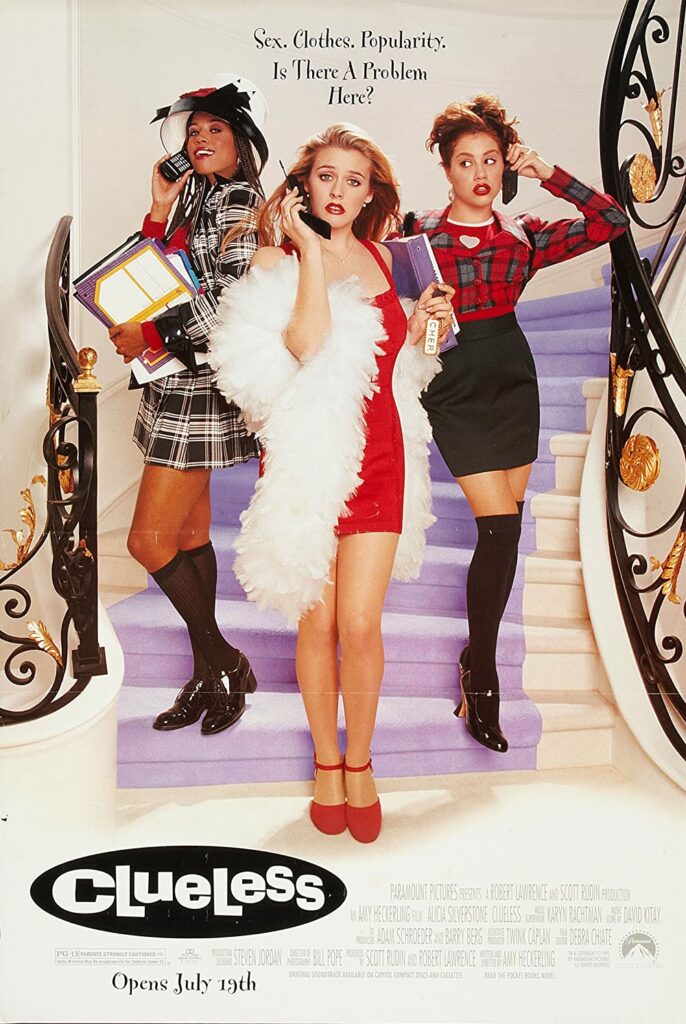 (Image via: IMDB)
IMDB: 6.9
Synopsis: Loosely based on Jane Austen's Emma, Cher Horowitz is shallow, rich and socially successful. Cher imagines herself as a matchmaker, and she convinces two teachers to date one other. Encouraged by her accomplishment, she decides to give Tai, a hopelessly klutzy new student, a makeover. Cher finds that her disapproving ex-stepbrother (Paul Rudd) was right about how misguided she was when Tai becomes more popular than she is, and she falls for him.
3.Ferris Bueller's day off
(Image via: Looper)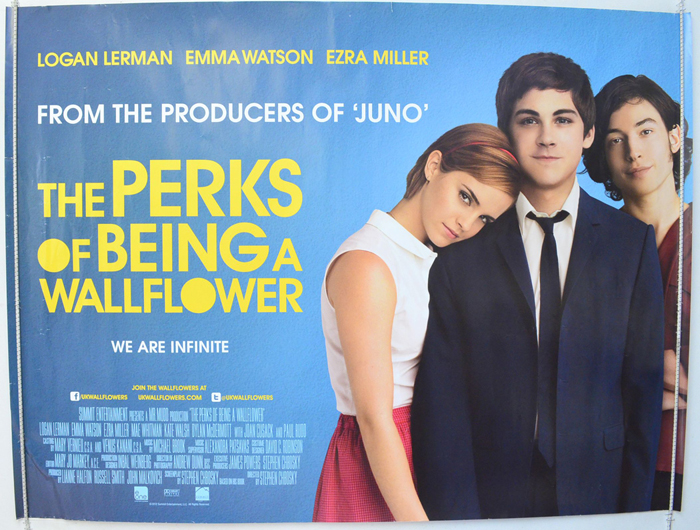 IMDB: 7.8
Synopsis: Ferris calls in sick one last time before graduation, "borrows" a Ferrari, and sets out on a one-day adventure around the streets of Chicago. High school principal Rooney is on Ferris' tail, desperate to catch him in the act.

4.
The perks of being a wallflower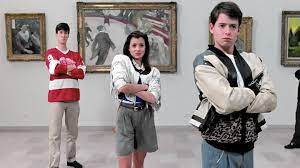 (Image via: HeyUGuys)
IMDB: 8
Synopsis: Charlie, a socially awkward teenager, is a wallflower who sits on the sidelines of life until two charismatic kids become his mentors. While a teacher sparks Charlie's dreams of becoming a writer, free-spirited Sam and her stepbrother Patrick assist Charlie in discovering the joys of friendship, first love, music, and more. Charlie's newfound confidence, however, is threatened by his inner sadness as his new friends prepare to leave for college.
5. F.A.L.T.U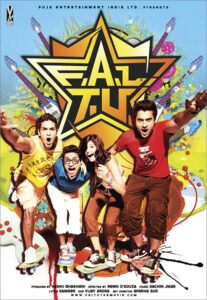 (Image via: IMDB)
IMDB: 4.7
Synopsis: Four desperate friends get terrible results on their exams. When they fail to get college admissions and face bleak futures, they invent a fictitious university to impress and satisfy their parents. The perspective on the Indian Education system is also addressed when their fake university with real results gets canceled.
6. Dil Dosti etc.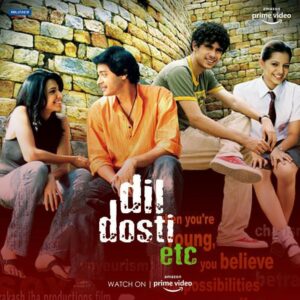 (Image via: IMDB)
IMDB: 6.9
Synopsis: This film deals with rebellion, ethics, and morals in a non-apologetic manner. Since time is on their side, two college boys from different backgrounds believe that everything is possible. As a result of their arrogance, they challenge each other to prove their efficacy.
7. Booksmart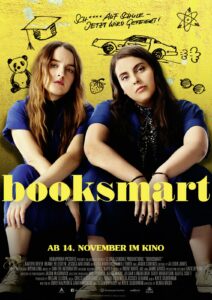 (Image via: IMDB)
IMDB: 7.1
Synopsis: Overachievers in school, on the eve of graduation, Amy and Molly realize they may have missed out on some of the most memorable experiences of their teenage years. The girls resolve to make up for lost time by cramming four years of not-to-be-missed fun into one night — a chaotic adventure for which no amount of book smarts could have prepared them.
8. Lady bird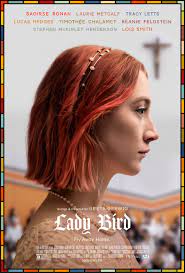 (Image via: IMDB)
IMDB: 7.4
Synopsis: Christine "Lady Bird" McPherson is a "wrong side of the tracks" high school senior. She longs for adventure, elegance, and opportunity, but her Sacramento Catholic high school offers none of these. The main character's senior year in high school includes her first romance, involvement in the school play, and, most importantly, her college application. Her protective, obsessive mother is desperate to keep her in California, ideally close to home. Lady Bird's senior year will be one of exploration, new experiences, and self-discovery.
Saving the Best for Last…
9. Dead Poets Society
image source – now times
(Image via: Esquire)
IMDB: 8.1
Synopsis: John Keating, a new English teacher, joins an all-boys prep school renowned for its historic traditions and high standards. He reaches out to his students in unconventional ways, as they are under immense pressure from their parents and the school. Neil Perry, Todd Anderson, and other students learn to break out of their shells, pursue their aspirations, and seize the day with Keating's aid.
---
Published by – Mohit Maurya
Edited by – Samiksha Dashore