Different social media handles of the National Aeronautics and Space Administration (NASA) will always leave you mesmerized with its great posts from the universe and are always a treat to your eyes.
From Planets to Galaxies, Stars to asteroids, nothing can escape from NASA. This time the American space agency has come up with what will leave you intrigued, a visualization of the interaction of two galaxies.
Cosmic rose:
Cosmic Rose is the latest inclusion in the list of beautiful posts that NASA makes. It's a 'sweet cosmic rose' from NASA to brighten your day.
NASA's Hubble telescope had kept its eye on this cosmic event and caught an exciting image of two galaxies, 300 million light-years away in the Andromeda constellation.
Arp 273, The pair of galaxies are interacting in such a way to form a cosmic rose. The image was captured by Hubble Telescope nearly ten years ago, but NASA took to its Instagram to repost it.
The galaxies of Arp 273 interact due to their mutual gravitational pull, creating this galactic masterpiece of a rose.
UGC 1810, the giant galaxy, appears in a rose-like shape due to the lower galaxy's gravitation pull, UGC 1813. The scattered blue glitter in the image is nothing but massive stars.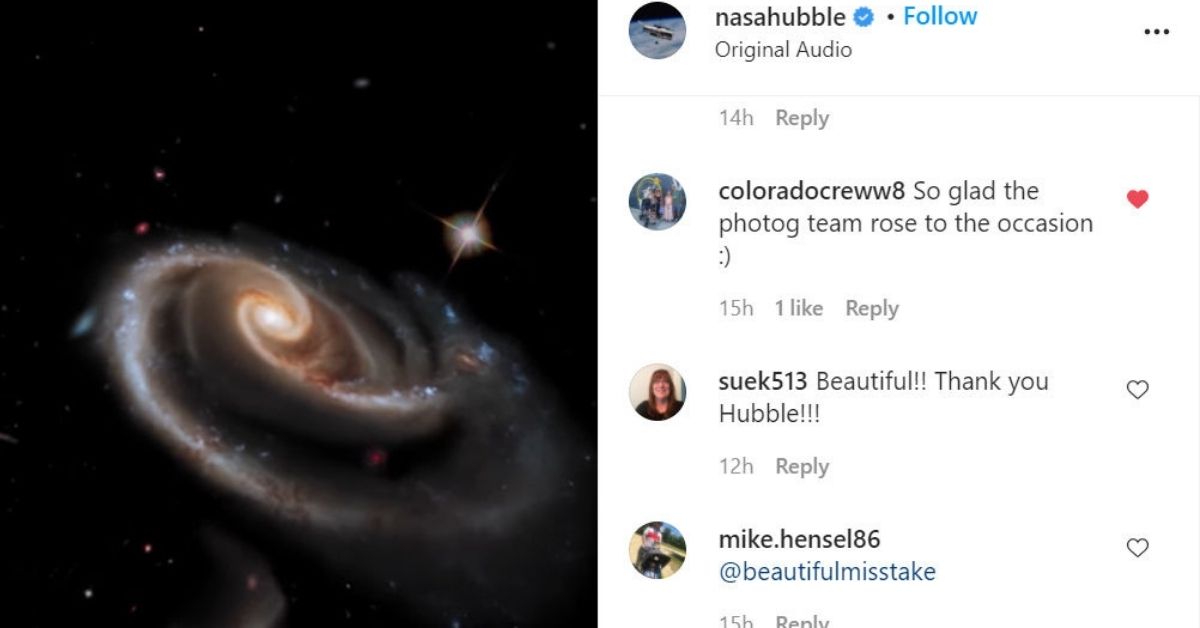 NASA Hubble's post on Instagram read, "Comprised of two interacting galaxies distorted by their mutual gravitational pull, Arp 273 forms a stunning galactic masterpiece resembling a rose.
These galaxies are around 300 million light-years away in the constellation Andromeda. Spread far across space and time; this visualization offers a unique three-dimensional view of Arp 273, captured by the Hubble Space Telescope."
The Beauty of the rose left the netizens amazed, as they appreciated the wonders of the universe as the post went viral with nearly 44,000 likes