Amazon announced the launch of 'Amazon Live' this Friday. A live streaming shopping concept, Amazon Live will allow buyers to shop in real-time as their favourite influencer goes live on Amazon.
What will "Amazon Live" Entail?
Over 150 media influencers have been handpicked to host these live streams with products from the website. These will range from beauty products to fashion products to electronics to home decor and more.
The influencers will essentially be holding their very own digital shop and have to be able to 'influence' the viewers to buy the products in the live stream. For every sale made, Amazon will give the onboard influencers a monetary incentive.
The qualified influencers will need to have a substantial following either on Youtube, Instagram, Tiktok, or Facebook.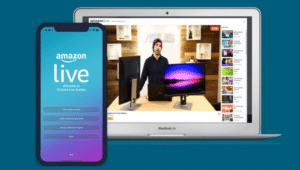 The plan is to run 15 live streams every day between 10 am and 1 pm and deliver an interactive shopping experience for the buyers who will also be able to post comments during the live streams. 
The influencers will be safeguarded from hate and bullying with the help of machine learning algorithms and thus the interactions will be moderated, to an extent.
The Amazon Great India Festival sale is also ongoing and the e-commerce website plans to stream around 450 lives by the end of the sale period.
Kishore Thota, director of customer experience and marketing at Amazon said, "Through Amazon Live, the company aims to connect the influencers with customers at scale, enabling them to make informed purchases."
Celebrities like Parineeti Chopra and Indian badminton player Pusarla Venkata Sindhu are also part of Amazon Live.
A New Form of Influencer Marketing?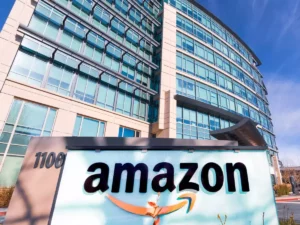 Influencers, with the growth of social media, have become a very popular marketing tool for brands. From fashion weeks to Koffee with Karan, influencers no longer just influence on social media platforms.
Thus, it comes as no surprise that they are also the driving element of a live stream shopping concept. 
The true potential of this concept was first exhibited in China, where products worth millions of dollars were sold in a single broadcast hosted by influencers. Chinese influencer, Austin Li makes sales of over $1 billion in one live stream.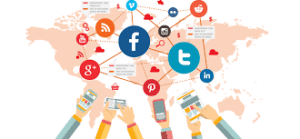 Amazon itself has tested this concept before in 2019 in the USA and is also trying to keep up with its rival company Flipkart, which also launched a similar feature on its app earlier this year.  
How Amazon Live will fare in the Indian market is yet to be seen but it has been reported that India is the world's second-largest internet market and will value at $130 billion by 2025.
 Kishore Thota also mentioned the possibility of offering business owners the platform in the future, "We will work towards it as well to make it as prevalent with small businesses, individual sellers and really empower individuals with the best knowledge of that product in that space to become the influencer in this context." 
---
Read More: Amazon announces The new Alexa Voice Remote Pro and the 3rd-generation Fire TV Cube 
---