Zila Ghaziabad director Anand Kumar recently confirmed that his next project will be based on the life of conman Sukesh Chandrasekhar.
Table of Contents
Filmmaker Anand Kumar's next project is in its budding stage, but according to the sources, Kumar is all set to make a movie that will focus on the life of Sukesh Chandrasekhar and his shenanigans. Although it's not confirmed yet whether it will be a movie or a web series, it ultimately depends on the research and information garnered.
The premise of Anand's upcoming project
The movie is based on the life of Sukesh Chandrasekhar, who is a conman accused of laundering funds and fraud and is presently detained in Tihar jail. He has been in the news for his alleged romance with Jacqueline Fernandez as well as his allegations against several Bollywood actresses, including Nora Fatehi.
Anand says it's not a biopic
Anand Kumar emphasized that though the movie will be based on Sukesh's life, including his personal life and scandals, it should not be termed a biopic. The filmmaker says that biopics are made on legends, and Sukesh is no legend; he is a conman; hence, he does want to make him immortal by making a biopic of his life.
What made Anand choose a conman?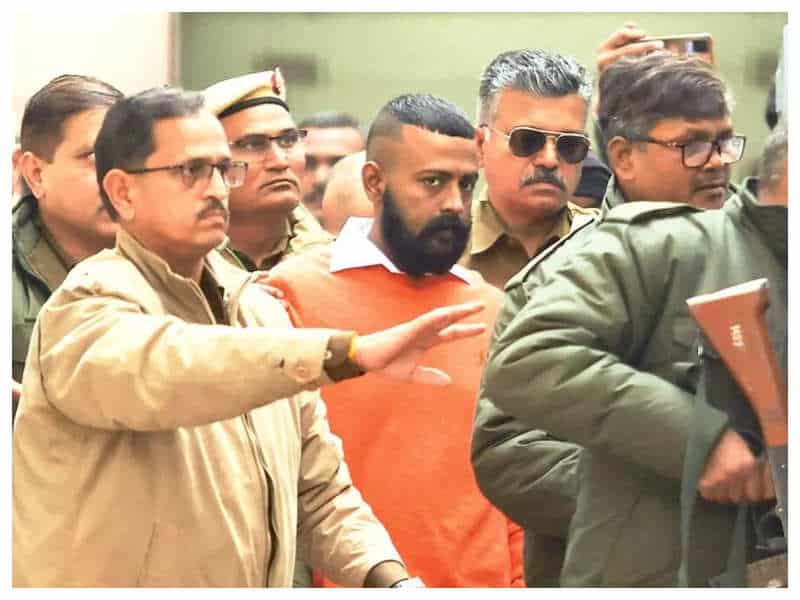 Anand is certainly not a fan of a conman, but his wit intrigued Kumar, and he decided to make a movie based on his life. Anand revealed that Chandrasekhar is fluent in 10 to 12 languages and possibly more, and he has a quirky way of manipulating people. Anand continued by saying that he would like to know how Sukesh used to set up networks and perpetrate such frauds. Through this story, Kumar wants to show how clever Sukesh was and how he prepared for the scam before implementing it.
Anand Kumar's take on making this project
When asked about how he is going to implement this project, Anand shared that it has been six months since the research started. Until now, the director hasn't thought about meeting Sukesh personally, but in case Sukesh doesn't open up about his story, Kumar is ready with his backup plan. He shared that if he doesn't get the chance to talk with Sukesh, then he might approach people who have been victims of his fraud.
Deepak Sharma, the ASP of Tihar Jail, who is also an old friend of Anand Kumar, confirmed the making of the film by posting a picture with him on his social media account. He captioned the post, "It was a wonderful meeting after a very long time with the outstanding director @officialanandkumar of the epic film 'Zila Gazhiabad' and many more. Best wishes for his Upcoming Projects."
ASP also revealed that Kumar shared his interest in making a movie based on the life of a con man. "Kumar wanted to learn about the behaviour and dressing style of Sukesh," Deepak added.
More about Anand's project
According to a report, Anand has booked a hotel in Dehli for six months. His writers will be residing in that hotel and working on the project. Furthermore, the location and casting are not disclosed yet, but they will be soon. It is assumed that the project might be completed by the end of 2024 or early 2025.