Marvelous UV Laser technology is freshly served at Paris Fashion Week 2023 by Anrealage.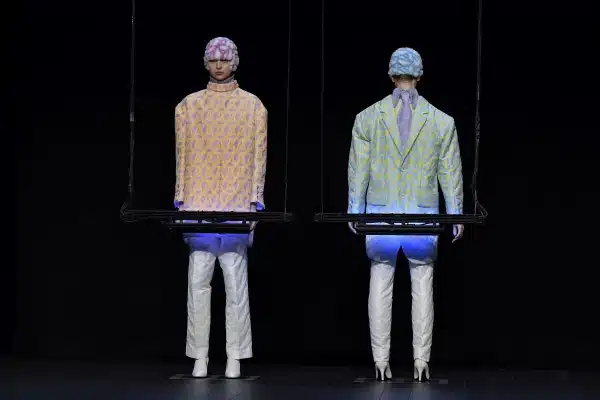 Table of Contents
At Paris Fashion Week, Models entered the stage wearing similar but not identical clothing that was frequently cut symmetrically to appear the same from the front and the back or to have the appearance you would anticipate the back to have in front. In front of the models, two UV-emitting tubes were lowered as Ravel's "Boléro" slowly built. The clothing's hue changed from (mainly) white to bright tones and patterns, including an Anrealage monogram and polka dots, as the light moved in front of them. Following that, the models were zhuzhed one more while rotating 180 degrees. According to Morinaga, the way that clothing responds to UV radiation from sunshine depends on the climatic circumstances to which it is subjected.
This line of thought held the potential to reveal a deeper environmental point. Cloche furs were added, and the footwear was altered accordingly: The application of a yellow garment with vertical green stripes may have been the routing's most remarkable innovation; it was a newly revelatory use of Morinaga's and Anrealage's magic. Nearly every transformation was hailed with cheers from the audience.
Successor to Coperni
You may recall the spray-on dress Coperni created with Bella Hadid last year; it was made of Fabrican, a liquid fibre bonded together with polymers, biopolymers, and more ecologically responsible solvents that evaporates when the spray comes into touch with a surface. Some have compared it to Alexander McQueen's famous Shalom Harlow spray-painted dress moment, which I fundamentally disagree with, but I digress.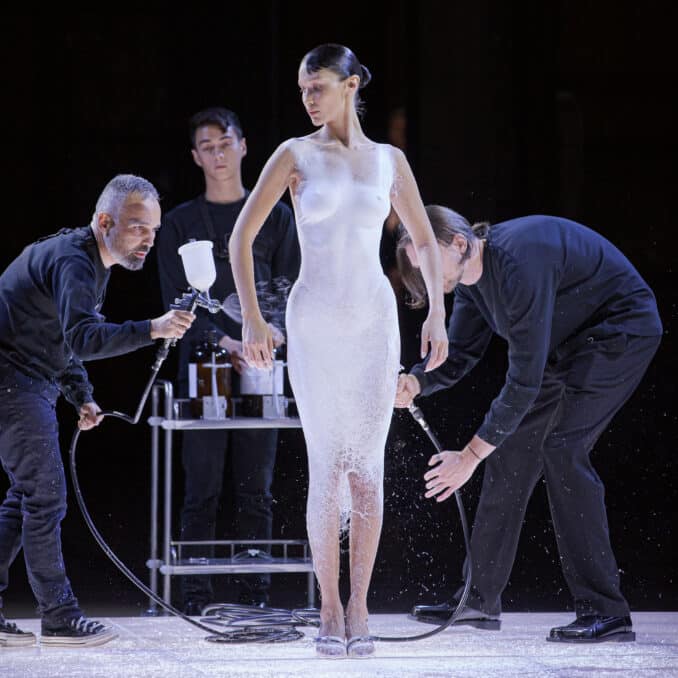 When it comes to Coperni and Anrealage, both companies gave the audience the chance to see how science is used in the fashion industry and the fun of seeing an outfit come to life. Anrealage, created by designer Kunihiko Morinaga in 2003, has been infusing technology into its designs ever since.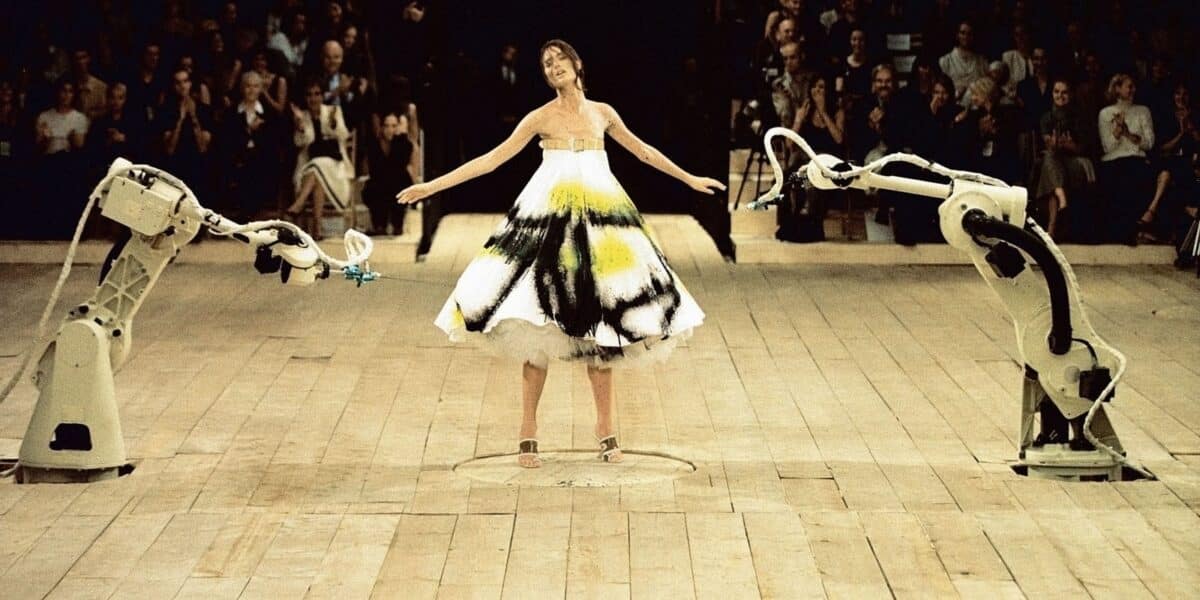 Inspiration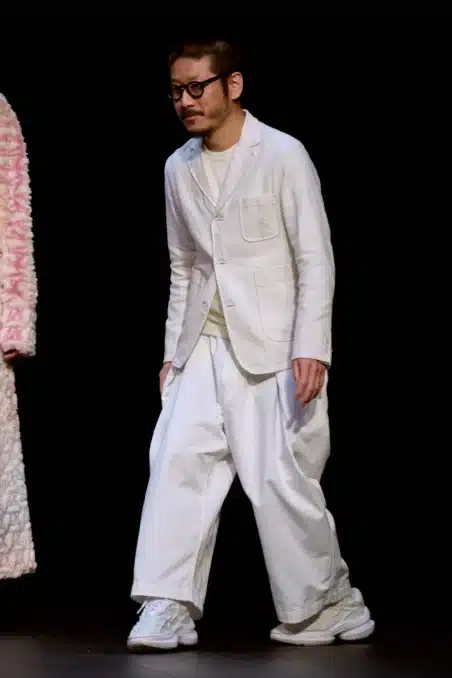 The collection by Anrealage was influenced by the German idea of "umwelt," or how living things view their environment. Morinaga declared, "We are one race. "Even if my perspective of the world does not match your perspective of the world." The looks are intended to "evolve" as they are exposed to sunlight as a reference to the bio diversity on this world, fade after three minutes, and then go back to how they were. Talk about gaining a completely new perspective.
About the collection
About ten years ago, Morinaga is credited with refining the blend of art and technology in his works with the use of light-dependent, colour-changing photochromic characteristics. Since then, he has incorporated it into other designs, including a partnership with Fendi in 2021.
The runway at Paris Fashion Week's Autumn-Winter 2023–2024 also saw yet another iteration of this Anrealage concept. Morinaga actually employed it for the first time in faux fur, velvet, lace, knits, jacquards, and satins. Also, this was the first time that Morinaga disclosed colours like yellow, red, and purple with this technique.
The collection featured large ready-to-wear pieces such dresses, robes, jackets, skirts, trousers, and coats that, when scanned by UV light, revealed geometric patterns, polka dots, checks, stripes, and the label's monogram.
Check out more about fashion on Asiana Times