Asha Parekh made her acting debut with Dil Deke Dekho in the year 1959 opposite Shami Kapoor. She made her acting debut as a child artist.The Dadasheb Phalke award is given every year to an actor or actress or an artist who has done excellent work in the film industry or a related field. This time, the Dadasheb Phalke award for the year 2020 will be awarded to the legendary actress Asha Parekh. She ruled the Bollywood industry for many years together ( between the 60s and 90s).
In the world of cinema, the Dadasaheb Phalke award is considered the highest award is given to an Indian cinema star. In the year 2019, the award was given to the mega superstar(also known as Thala in the south), Rajnikanth. The award is given to the people belonging to the film industry in the honor of the late Dadasaheb Phalke (who is also known as the father of Indian cinema). He made the first ever Indian film which was named Raja Harishchandra.
As a child actress, she was known as baby Asha Parekh She even acted in films as a child artist in the movie Maa and also in the film Bapp beti released in the years 1952 and 1954 respectively. Asha Parekh has acted in various other movies such as Jab Pyar kisi se Hota hai, Teesri manzil, Do Badan, Kati Patang, Caravan, Main tulsi tere aangan ki, and various other movies. She had a wide career throughout her life. She also acted during the 90s. By the 90s, the frequency of Asha Parekh's acting in films became less. She acted in films such as Ghar ki izzat, Andolan, Professor ki padosan, Bhagywan, etc. She was very well known for her acting in various movies.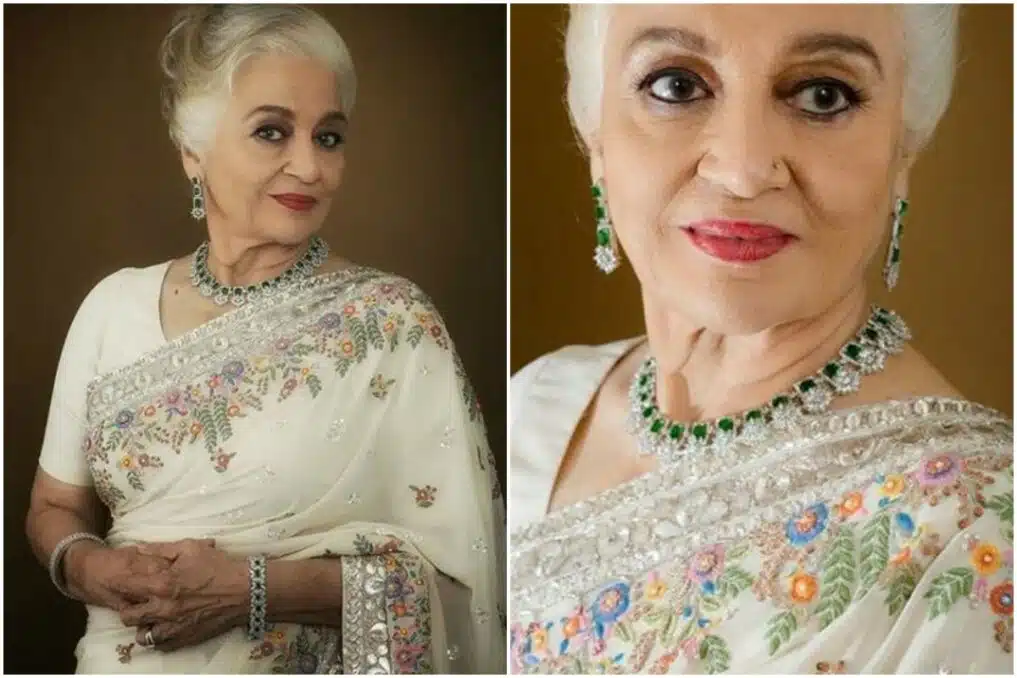 Soon after she decided to quit the cinema world and come to the television world. After joining the television world., she became a director of a Gujarati television serial named Jyoti. The serial was produced under the banner name of her production house Akruti. Apart from directing television shows, she was also interested in producing some shows such as Palash ke Phool, Baaje Payal, Kora kagaj, Dal Mein Kala, and many other shows. She was also the judge of a reality television show -Tyohar Dhamaka on 9X in the year 2008.
Asha Prekh did not get married. She is often seen on Instagram with her friends. Recently she celebrated her birthday with her close friends Waheeda Rehman and Jackie Shroff.