Assam Government massive crackdown on Child. In the massive action taken by the Assam Government so far police have managed to arrest 2000 + people in a case related to child marriage.
Highlights
What leads to the significant action by Assam Government?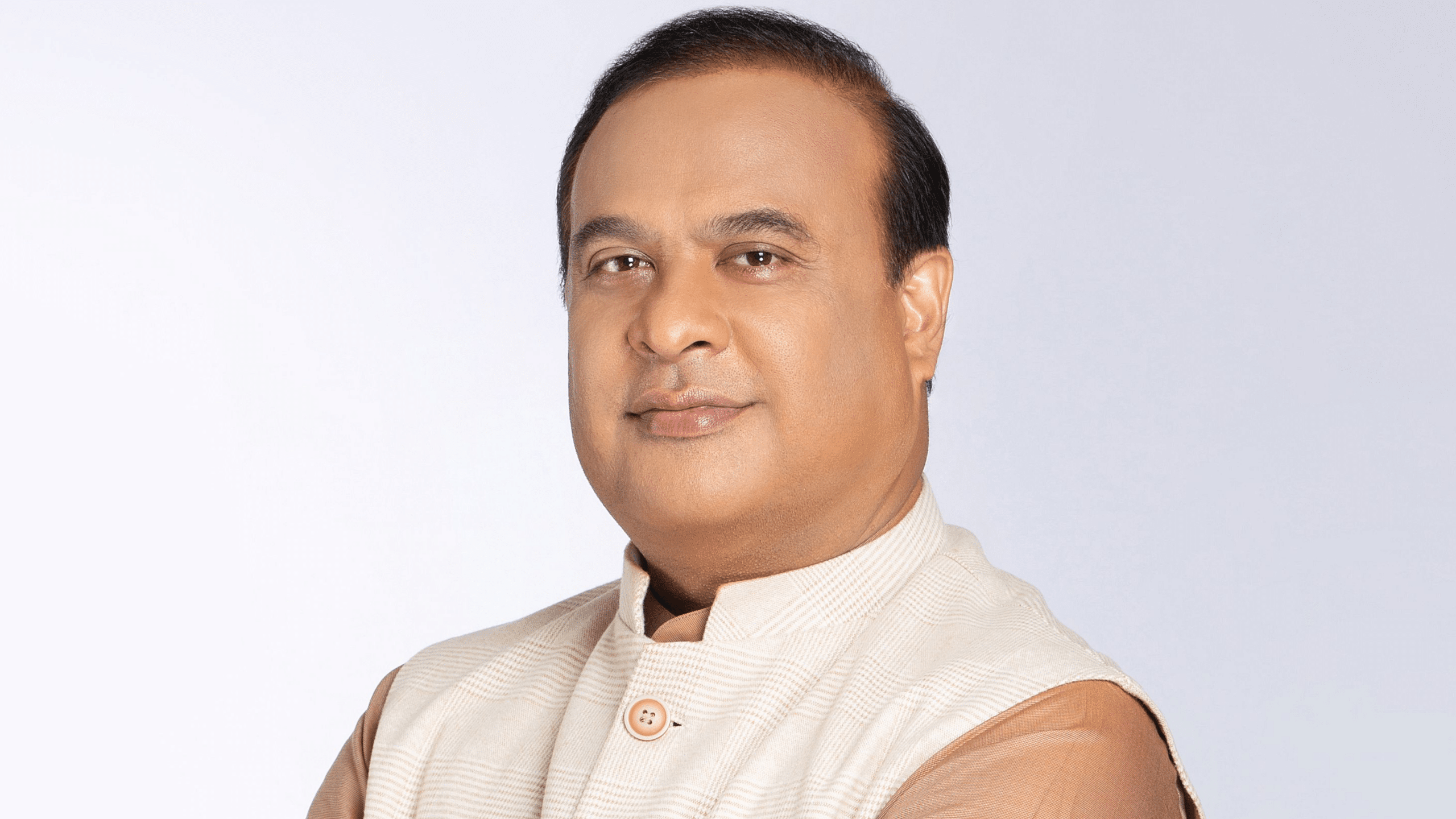 After an alarming report of high child marriage cases came out in the national health survey, Assam Chief Minister Himanta Biswa Sharma launched a massive operation to arrest all defaulters of child marriage under zero tolerance. He also assured that the shutdown against Child marriage would not be limited to any particular community.
Assam Chief Minister Himanta Biswa Sharma also has asked the police to take special note of all the Qazis involved. Assam Police carried out special operations and so far has managed to arrest 2258 people on the basis of 4000+ fir filed so far within two days. With the operation being carried out in a full phase the numbers are certainly going to increase.
What is Child marriage?
It can be defined as a marriage of a girl or boy before the age of 18 and refers to formal marriages and informal unions in which children under 18 live with a partner as if married.
What Assam DGP GP Singh said about the operation against child marriage?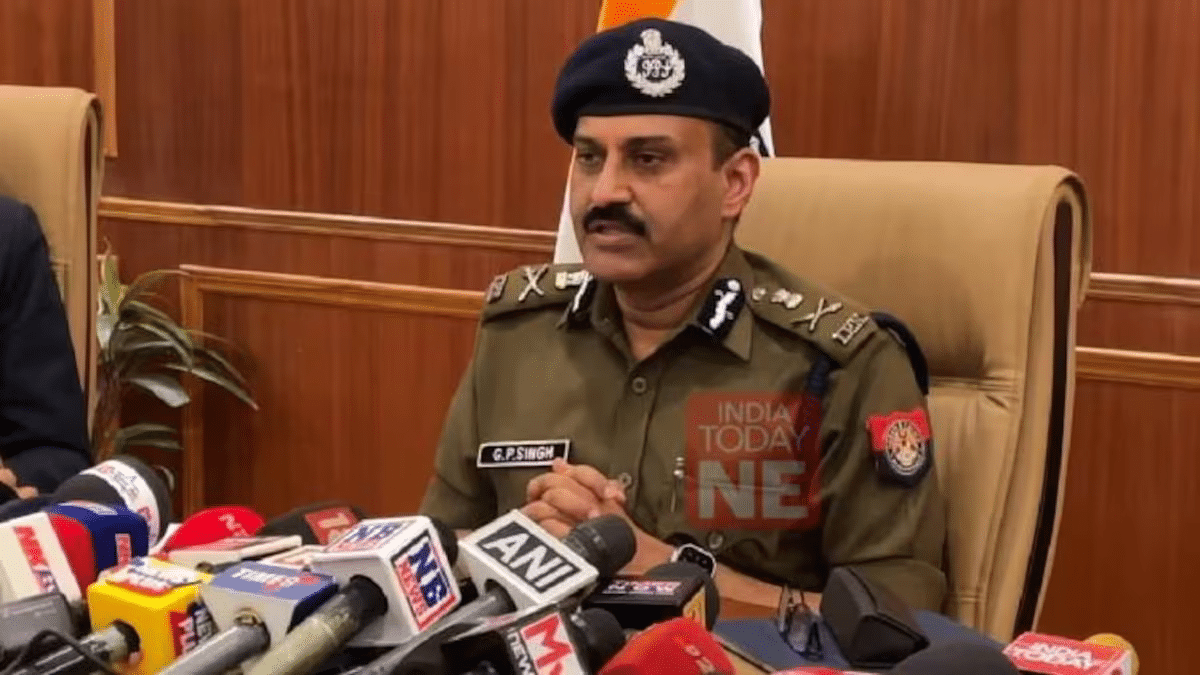 In an interview with Republic TV, Assam DGP said that for the economic and social development of the state, it is a very essential step.
He cited examples of the SDG goals (sustainable development goals ) and how infant mortality rate and martial mortality rate play a key role in the economic development of the state.
Assam DGP GP Singh also shared insights into the operation and termed it to be not a result of a day or two but a long consultation and data preparation with various groups, which helped them get a real ground picture of the problem. He also assured that all proper steps have been taken to ensure proper rehabilitation of the victims of child marriage.
He debunked all claims of the opposition of law being used to target Muslims and said action has been taken across all religions.
Which districts are most affected by Child marriage?
According to the report released by the police maximum number of cases have been registered in Biswanath with 139 cases, followed by Barpeta with 130 cases, Dhubri, Boksai, Bongaigaon, and Hojai among other districts. The highest number of Firs have been lodged in Dhubri (374).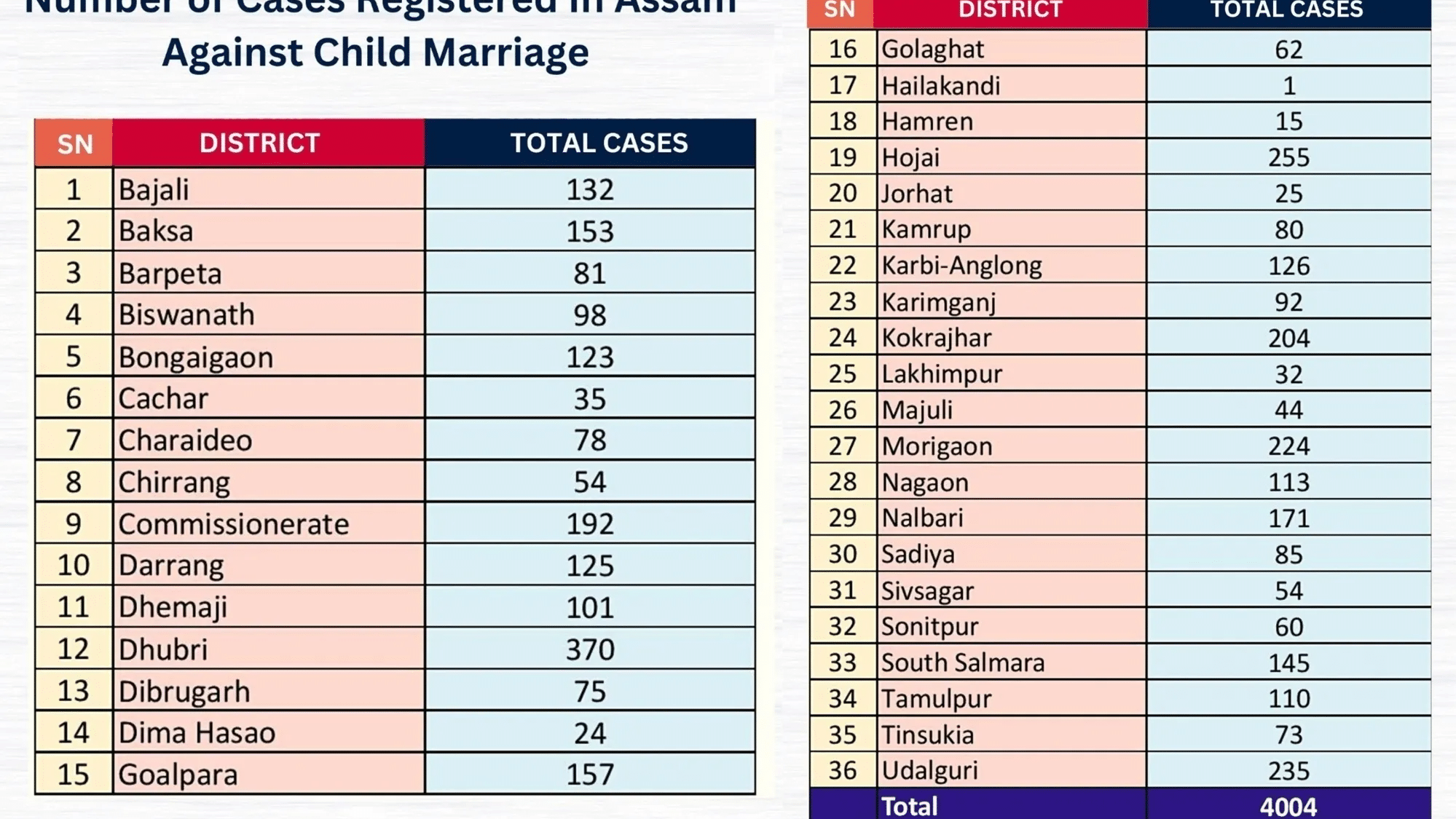 Foul Cry by Opposition
AIMIM chief Asaduddin Owaisi's government should have not closed Madras and focused on providing good quality education to stop child marriages. He also questioned the Assam government about its plan for the women who are left pathless after the arrest of their husbands.
Congress State President Bhupen Bora went further ahead to term the action taken by the Assam government as a publicity stunt. He also questioned the future of the affected families and said such cases need a humane approach.
AIUDF charged the government with taking actions without framing requisite laws for the family. They questioned both the motive of the Congress government which was in power for two terms and the BJP government for ignoring the framing of rules.
The road ahead
Certainly, this move by Assam Cm Himanta Biswa Sharma must be appreciated as child marriage has remained as a pivotal issue in India.
In UNICEF about 1.5 million cases of child marriage were reported in India. The rate of child marriage in India in 2005-2006 was around 47% which has declined to 27% in 2015-2016 but still, the rate remains alarmingly high. A joint by all states can certainly reduce Child Marriages in India and make India as a model of a Child marriage eradication program.