– Brain eating amoeba a new threat to humans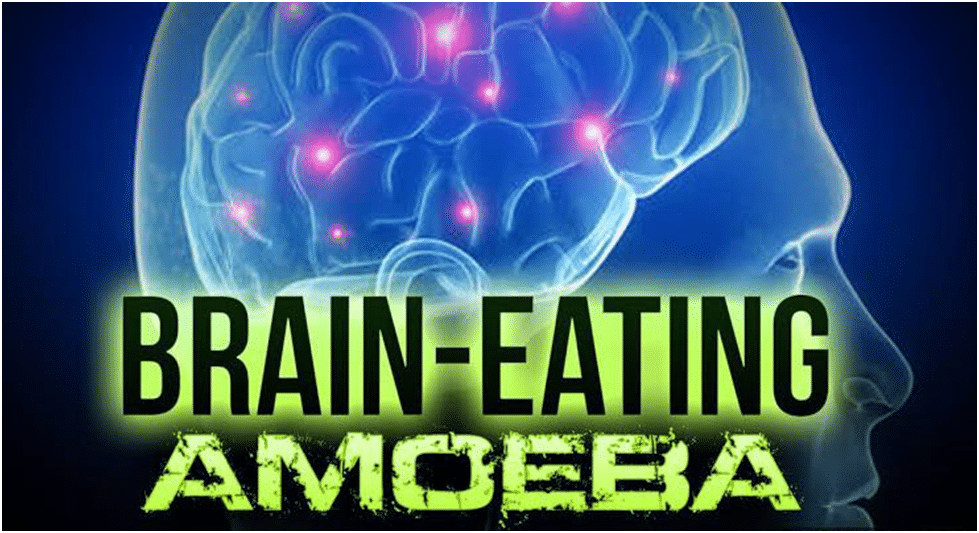 by- SOURABH MANDAL Date- 29 December 2022, NEW DELHI
On Monday South Korea reported its first death case of amoeba that uses brain as its food source.
According to the Korean Times report , The infected person is said to be in his 50,(Korean national) who died more or less within 10 days after the symptoms were seen. The report cited the Korea disease control and prevention agency stated the man was staying in Thailand for 4 months before returning to Korea on 10th of December. On the evening of his arrival, survived for 10 days and died on 11th day (December 21).The Korean man was admitted to the hospital with chief complains of headache, fever, vomiting, feeling nausea.
Autopsy performed by the authorities of Korea confirms the presence of the silent killer.
Since the recent death in South Korea, officials concerned to ask people not to swim in neighborhoods where the infection has break out.
The name of this deadly microbe is NAEGLERIA FOWLERI.
This "Brain eating amoeba" found in fresh warm water like Ponds lakes hot spring pools that do not have enough chlorine. It could survive in water as hot as 113 degree F .
What's worse is they are impossible to spot with naked eye yet they stills around us in seemingly safe environment especially during the warm summer months.
Although there are many variant of this amoeba, among all NAEGLERIA FOWLERI is found to be deadly and dangerous.
Autopsy confirms the presence of the silent killer- Naegleria fowleri , in brain that caused death.
How this "Brain eating amoeba" infects human?

This is invisible killer lurking in warm fresh water source thriving, muntiplying and waiting for their next victim. Water that is contaminated with amoeba goes up to nose following the olfactory nerves in your nose and travel all the way to the brain where the infection starts spreading. The source of survival is bacteria and heat unless it goes to the brain where the source of survival is brain tissue.
NAEGLERIA FOWLERI damages the brain tissue by causing a fatal infection known as Primary amebic meningoencephalitis.
once it reaches brain, it goes to cribriform plate ( a portion of the ethmoid bone located at the base of the skull). The base of the brain is the most inferior portion of the skull, means frontal lobe, ethmoid bone, sphenoid bone, temporal bone and occipital bone will be affected severely.
These areas performs most functioning of brain and body. mainly the frontal lobe The survival of the infected patients is less
It takes 2-10 days for symptoms to appear.
The symptoms appears in mild form at first, but they worsen quickly
Fever, headache, sensitivity to light, nausea will start to appear as mild form. While the progress is very quick, severe symptoms like hallucinations, convulsions confusion, lack of attention, loss of balance, seizures, slurred speech will start to appear. In worst case scenario, the person could go into Coma
This brain eating amoeba- NAEGLERIA FOWLERI kills very efficiently, 97% of people who were infected dies on average 5-6 days after symptoms appear.
Unfortunately there are no good treatment options for this infection. some drugs available to kill the Amoeba like- Amphotericin B, Aithromycin, Fluconazole, Rifampin, Miltefosine, Dexamethasone, but once infected, only few patients could survive
The centers for Disease Control and Prevention says there have been just 154 people infected by the amoeba between 1962 and 2021
California reported the highest number of cases between 194 and 2026 followed by Texas and Arizona. from 2005- 2014, 335 reports of infection has been recorded in United states. The infection is nearly always fatal, with just four known survivors in the past 6 decades.
It is 99% Fatal, the silent assassin could be invading your body, only to eat you alive. but it is 100% preventable. if precautions followed properly.
1.As mentioned earlier NAEGLERIA FOWLERI survives in warm water like lakes, river hot spring etc the safest option available is to avoid going into water.
2. Infection could only travel through nose, so if the contaminated water is swallowed you cannot get infected by amoeba. Remember to avoid putting your head under water
3. Nose plugs while swimming/ water is a good option to consider.
4. Use safe water to protect yourself. Boil ,Filter ,Buy or Disinfect water before nasal cleansing/ rinsing