The BSSC aspirants protested against the government on paper leak of clerk-level exams and demand for canceling all shifts of exams..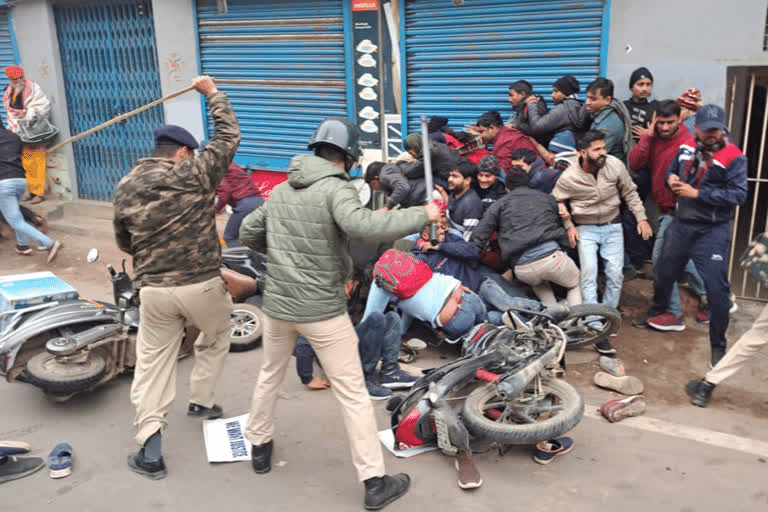 Patna: Amid BSSC CGL 2022 exam paper leak, Bihar Staff Selection Commission (BSSC) aspirants were protesting against the state government over allegations of a recent paper leak at Dak Bungalow Chauraha, Patna. In retaliation against the protest, Bihar Police on Wednesday resorted to a lathi-charge on those Bihar Staff Selection Commission (BSSC) aspirants, who were opposing the question paper leak.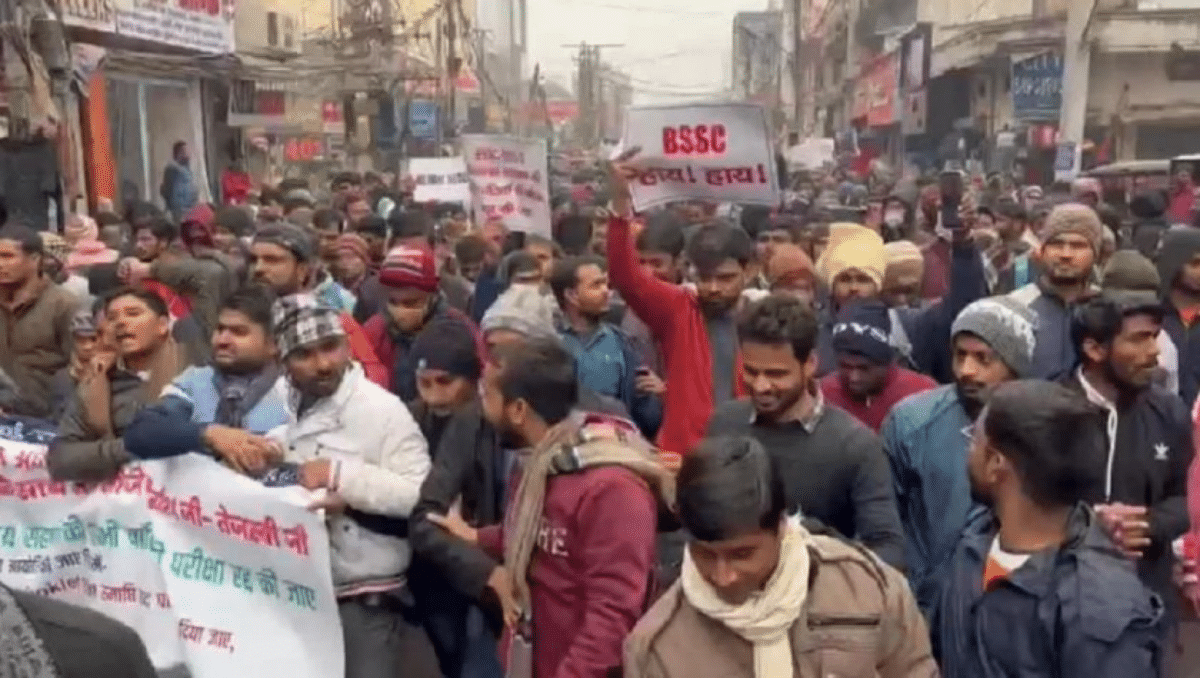 As per media reports, the students were protesting against the clerk-level exams which were taken in two phases by the BSSC, scheduled on December 23 and December 24. The protesters allegedly said that the paper was leaked hours before the exam on various social media platforms, which shows the pathetic mishandling of the system.
Special Executive Magistrate of Patna,MS Khan, said, "They started violence and vandalism and to control it, (lathi-charge) was done. Some have been arrested. FIR will be registered against them."
Students and Political take on Paper leak
Following the investigation, the Commission canceled the first phase of the examination. The agitated students have been demanding the BSSC and the Government to cancel examinations of all shifts citing the risk to their future.
Earlier, the Chief Minister of Bihar, Nitish Kumar, assured the students that he would initiate an investigation into this matter. While the Opposition party, BJP, has called for a CBI investigation for justice.
Future of Students derailed between Commission and judiciary
This was not the first case when the question papers of competitive examinations went viral on social media platforms before the examination. According to the students, the government is playing with their future by not paying proper attention and management. Students also claim that the education system of Bihar is under the control of the mafia. The students said that we have prepared hard but the result of the paper was leaked.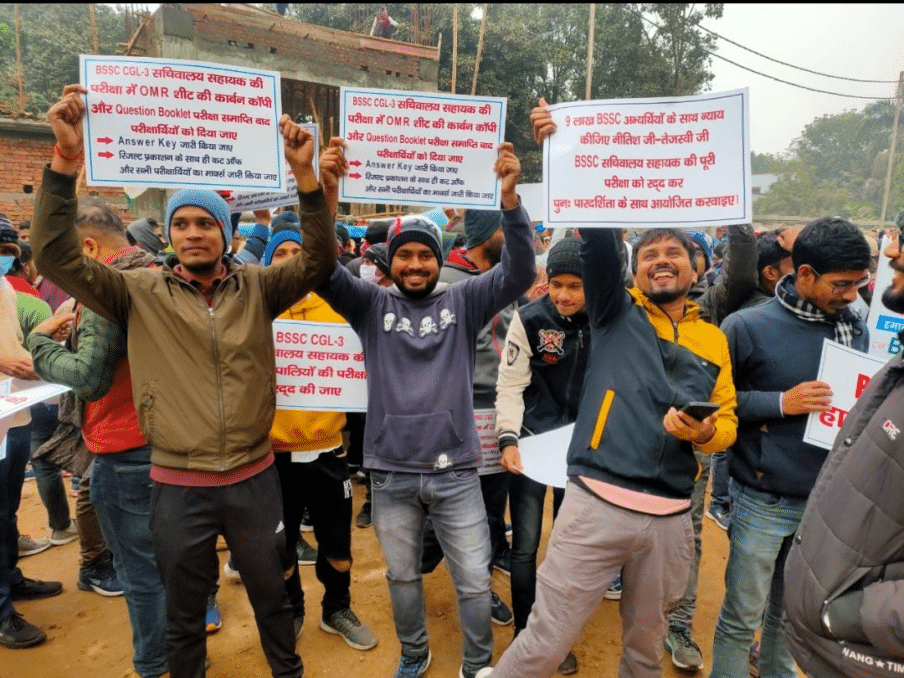 Students say that due to this paper leak, they have to suffer financial, emotional and time loss in these testing times. They said either the government failed to provide jobs or "intentionally" derailed the scheduled dates such that the matter sticks between the aspirants and the judiciary.
Reckless System haunting the dream
In the past, Bihar was in talks over matriculation-inter examination mess up and now Bihar is under scrutiny due to the paper leak scandal in competitive examination. Firstly BPSC preliminary exam paper leak, now BSSC, commotion, then exam cancellation, all these sequence are follow up.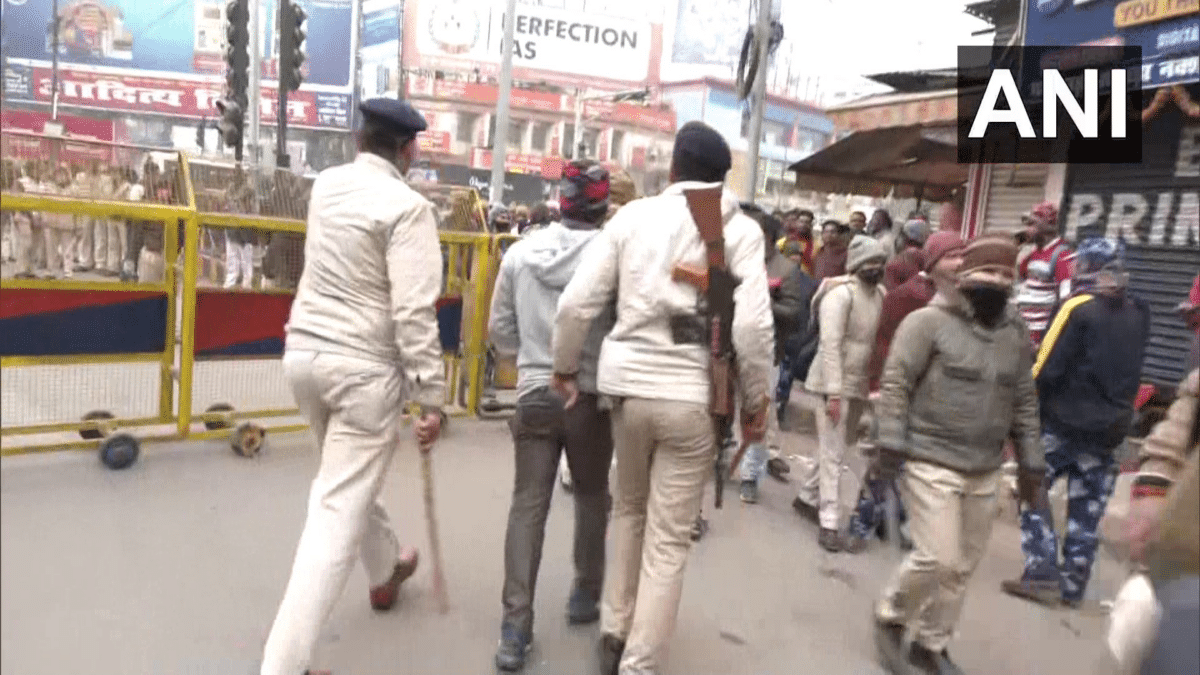 SIT formed just after the paper leak and investigation started. After this, revelations are on the way day to day. But, No one is taking accountability regarding the same. BSSC paper leak showing the pathetic system and their failure of ruining the life and dream of millions.