In recent weeks, Jungkook, the youngest member of the globally renowned K-pop group BTS, has been in the spotlight due to his overseas travels for various projects. Notably, he recently made a trip to the United States for the MTV Video Music Awards (VMA) and other engagements. During his time in Los Angeles, a video emerged on social media showing him smoking outside a restaurant. The clip depicted Jungkook in a black T-shirt, matching pants, and sneakers, engaging in conversation and laughter with companions.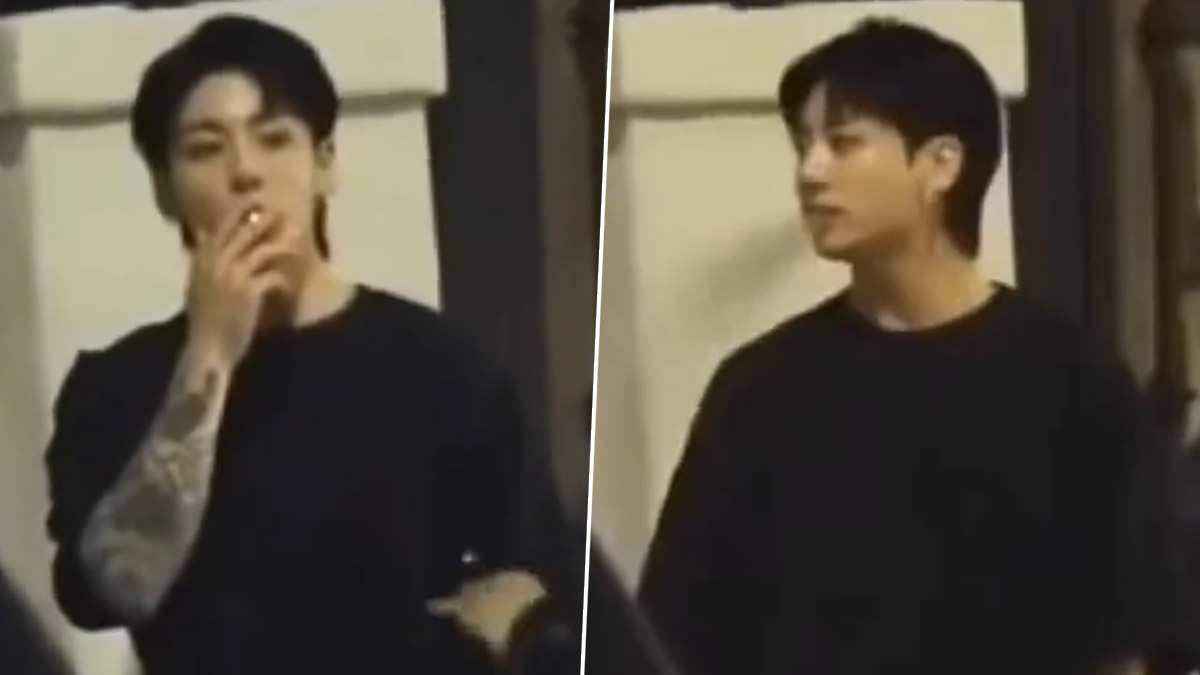 Fans showed mixed reactions to his smoking video 
The video sparked a range of reactions from fans and the public alike. Some expressed concern for his health and its potential impact on his vocal quality and overall well-being. Others defended Jungkook's right to make personal choices and emphasized their continued support and admiration for the artist. This incident ignited discussions on social media, reflecting the diverse perspectives of fans and observers.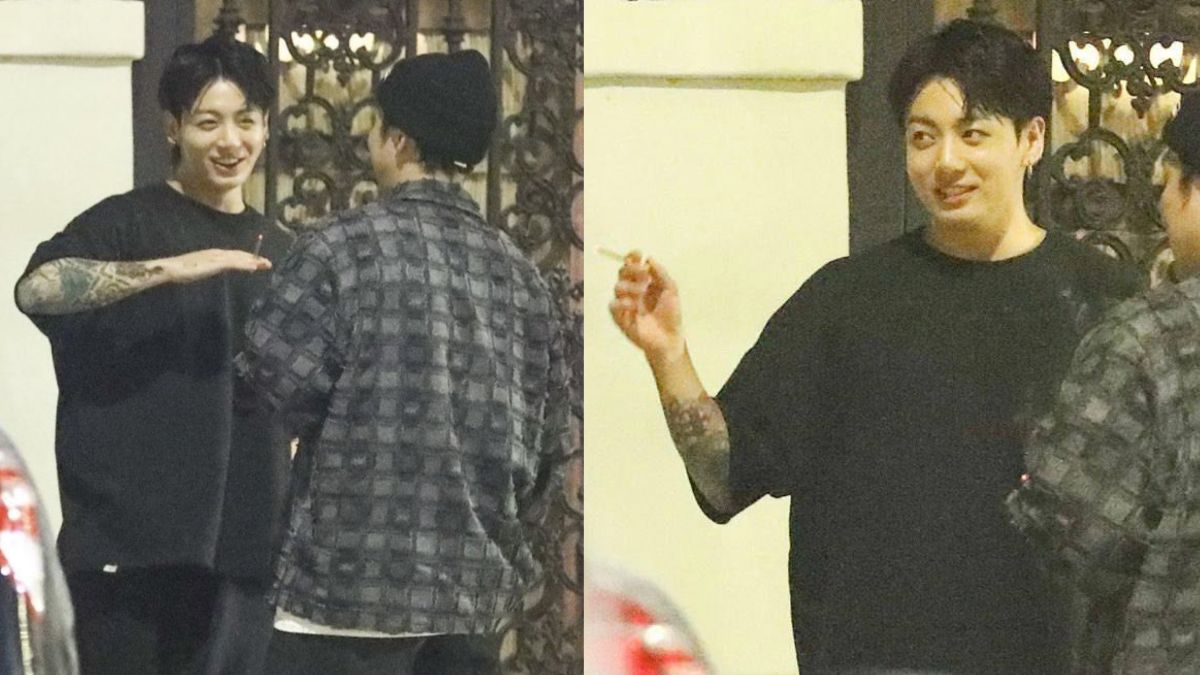 Following this brief moment of attention, Jungkook was seen departing from Seoul for further commitments. He delighted fans and paparazzi alike with his charismatic presence at the airport, making heart signs, bowing, clapping, and jumping for the cameras. For this travel day, he sported a stylish ensemble, featuring a white T-shirt, black leather jacket, pants, shoes, a beanie, and a backpack.
https://www.instagram.com/p/CxExlM9y_3s/?utm_source=ig_web_copy_link&igshid=MzRlODBiNWFlZA==
Jungkook In VMAS
One of the highly anticipated events Jungkook attended during his stay in the United States was the MTV Video Music Awards (VMA), held in New Jersey. His song "Seven," which features Latto and was released in July of that year, received a special nomination in the Song of the Summer category. This track had already achieved significant success by topping various music charts worldwide, including the Billboard charts.
Another Controversy Surrounding Jungkook
In August, Jungkook released a remix version of his debut single, "Seven," in a notable collaboration with Swedish DJ Alesso. However, this release was overshadowed by plagiarism allegations leveled against the song.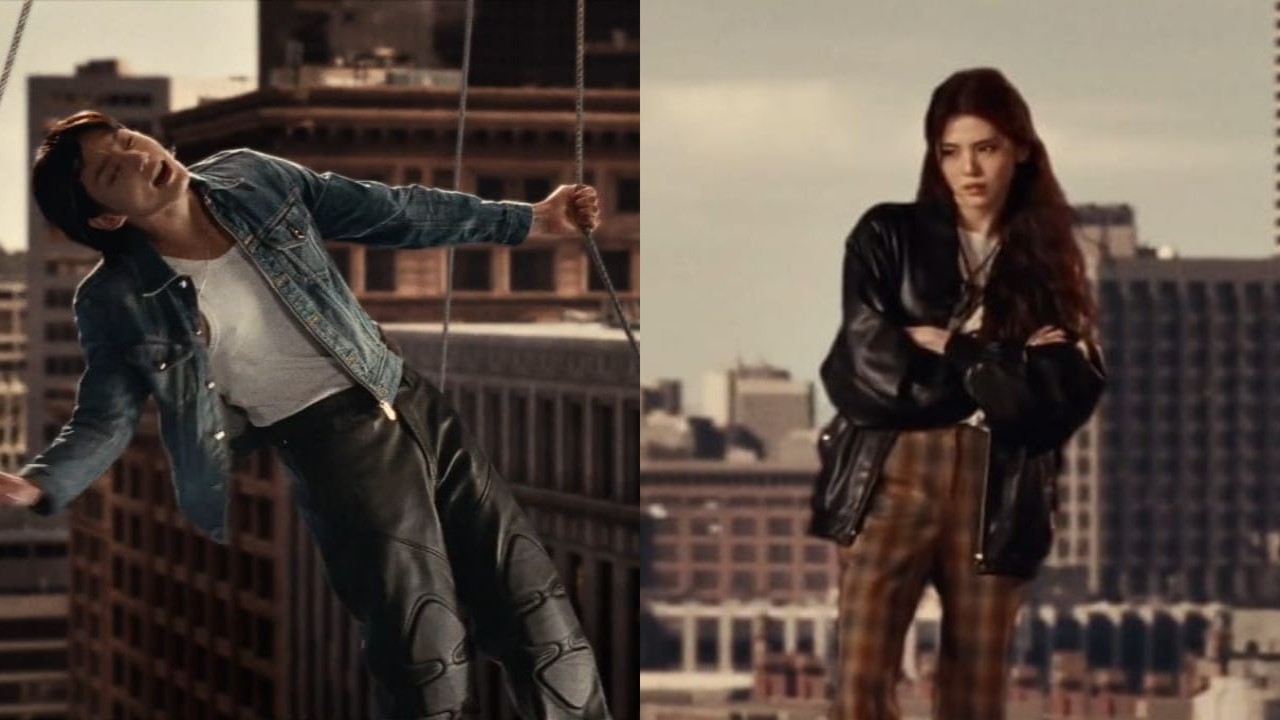 The controversy arose when K-pop producer Yang Joon Young accused "Seven" of borrowing heavily from the scale sequence of Fin.K.L's "Time of Mask." Yang Joon Young's claim stirred discussions among fans and industry experts.
BIGHIT Music response to plagiarism allegations 
BIGHIT Music swiftly responded to these allegations, issuing a statement to Star News. The agency firmly refuted the plagiarism accusations, stating, "We would like to reveal that allegations claiming Jungkook's 'Seven' was plagiarized are false. 'Seven' was the product of a collaboration involving five international producers and has no relation to the song released in a domestic album 24 years ago."
This response aimed to clarify that the song's creation involved an international team of producers, distancing it from any alleged similarities with the older domestic track in question. BIGHIT Music's statement sought to assure fans and the public that Jungkook's work was original and not a copy of the older song.
Despite the controversy, Jungkook's collaboration with Alesso generated considerable buzz in the music industry, showcasing the artist's versatility and global appeal. The response from BIGHIT Music served as a strong defense against the plagiarism allegations, reaffirming the integrity of Jungkook's work on "Seven.
Additionally, Jungkook is set to perform at the Global Citizen Festival 2023, scheduled for September 23 in New York City's Central Park. Notably, this achievement marks him as the first K-pop soloist to co-headline this significant event. In a statement, Jungkook expressed his excitement about taking part in the festival, which focuses on important social causes and drives action through music. He eagerly anticipates performing in front of a large audience at the iconic Great Lawn in Central Park.
Jungkook's recent activities have garnered considerable attention, both for his personal choices and his remarkable achievements in the world of music and entertainment. As he continues to break boundaries and make history as a K-pop artist, fans around the world eagerly await his future endeavors and performances on the global stage.
Also Read:- BTS V Drops His Killing Debut Solo Album 'Layover'