California's latest wildfires destroyed houses and cars and killed two people. The fires are burning out of control in the Sierra Nevada, as people are forced to flee their homes in the southern part of the state. Early Thursday, warnings and evacuation orders rolled out in Placer and El Dorado counties after Mosquito Fire grew to nearly 16.8 square kilometres without any containment.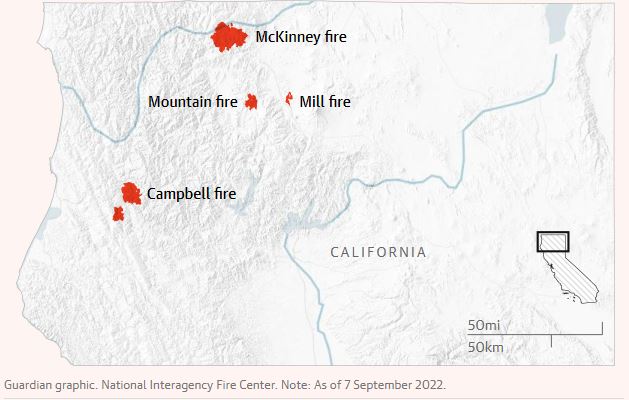 The California's latest wildfires erupt as scorching heat reached triple-digits and puts stress on power grids. The Fairview Fire grew 39 square kilometres and sent enormous smoke fumes near the city of Hemet in Riverside County, southeast of Los Angeles. Reports suggest that only 5% of the fire was contained, and evacuation orders expanded on Wednesday afternoon.
Two people were found severely burned in the car. Sgt. Brandi Swan said, "Unfortunately we aren't able to identify the victims now. But we do believe they were from the same family. It appears as though the two victims found inside the vehicle were trying to flee from the fire."
California's latest wildfires ignited on Friday near a lumber mill.
The Mill Fire ignited on September 2 at a lumber mill in Weed on Interstate 5, 451 kilometres northwest of San Francisco. In a news release, Roseburg Forest Products said its mill produced its own electricity fueled by wood remnants. Further, the ash that is ejected is sprayed with cooling water by a "third party-supplied machine." The release further said Roseburg is investigating whether a third-party machine failed to cool the ash which ignited the fire.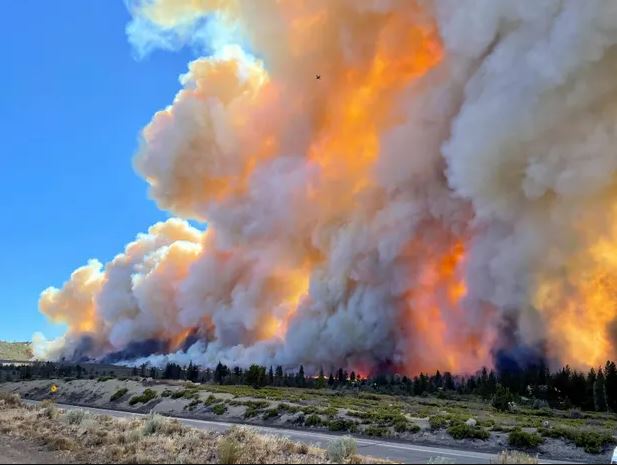 As California's latest wildfires Mountain Fire and Mill Fire wreak havoc and spread, hundreds of people fled Weed. In addition, the fires have destroyed 107 structures while damaging 26 others. According to reports, the fire contained 65% with minimal activity.
The Mountain fire is ablaze since September 2 near the Oregon border, covering more than 18 square miles of Siskiyou County and was 30% contained.
Fires in California usually peak in the Autumn.
California is witnessing a record heatwave. Extreme heat has led the state to rely more on natural resources to generate electricity and reduce power outages. People are urged to reduce power consumption to avoid stressing the power grids.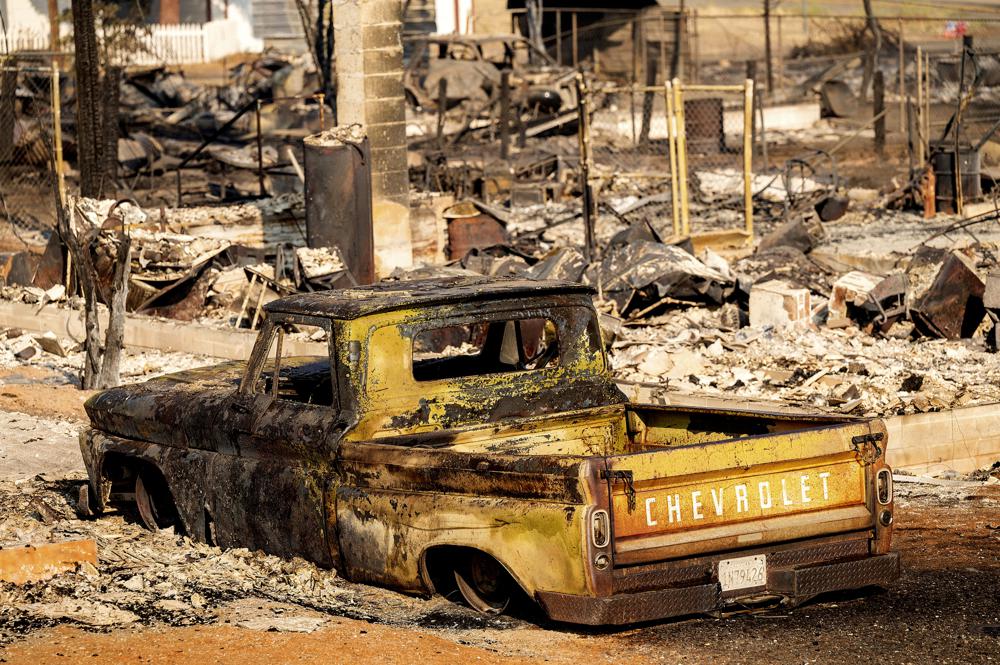 The climate crisis has intensified California's latest wildfires. Experts suggest the heat may worsen in the coming weeks. Under such conditions, the explosive nature of fire spreading across landscapes is becoming challenging to contain