Since the Coronavirus broke out in China in December 2019, students mostly studying medicines have been forced to return home, and the Chinese Universities have facilitated online classes.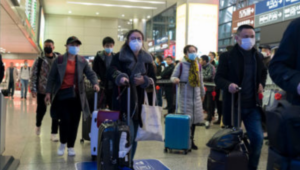 After over two years, China announced plans to permit the return of 'some' Indian students following the restrictions imposed by Beijing due to Covid conditions. The Indian Embassy in Beijing said that both countries reached an agreement after the meeting between External Affairs Minister S. Jaishankar and Foreign Minister of China, Wang Yi. 
To fasten the process to facilitate the return of Indian students to China, the Union Government will soon share the list of students with the 'Chinese side for their consideration' and request students interested in joining offline classes to register before May 8. The call for registration of students after China expressed its willingness to consider facilitating Indian students 'on a need accessed basis.' The students are asked to provide information about themselves by filling up a form made available on the official website of the Indian Embassy in Beijing.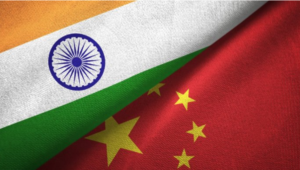 Based on the list shared by India, the Chinese government would verify the details of the students with the concerned departments and will further decide to call students to continue their studies at Chinese universities, said the Indian Government. The statement by the Union Government states that the entire process will be carried out in the time constraint manner.  
The Chinese Government has also shared that the eligible students traveling to China should strictly abide by the Covid prevention rules and bear all the expenses related to the health care for Covid prevention by themselves. In addition, in a media briefing, a Chinese Foreign Ministry spokesperson, Zhao Lijian, said that China gives high importance to Indian students interested in pursuing their education in Chinese Universities. 
As per reports submitted by the Indian Embassy, over 23,000 students, mostly studying medicine in Chinese Universities, are stuck in India after returning home as coronavirus broke out in December 2019. They could not travel to China for over two years due to the instructions imposed by the country to control the spread of the virus. The students are worried that their degrees may be considered invalid due to a lack of experience through online learning. 
The Ministry of External Affairs has regularly issued concerns about Indian medical students, pursuing medicines from Chinese universities, being unable to attend the offline classes. The registration call came a month after External Affairs Minister S. Jaishankar and Foreign Minister of China Wang Yi met on March 25th in New Delhi. China has been allowing students from Pakistan, Soloman Islands, Thailand, and Sri Lanka to return in recent months. 
Published by: Gargi Sharma
Edited by: Aaradhana Singh