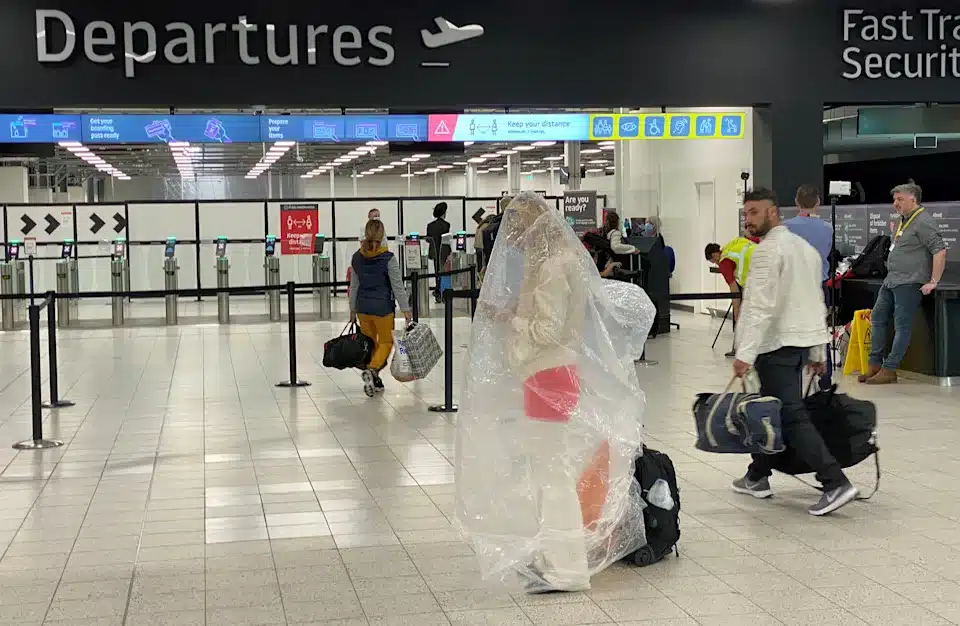 Table of Contents
The Restrictions War
With the new cases of COVID coming up, more than a dozen nations, including South Korea, Japan, the US, and others, imposed pre-departure negative test requirements for travelers from China at the start of the year.
The foreign ministry of China condemned the testing criteria as "discriminatory," prompting the Chinese embassies in Seoul and Tokyo to announce on Tuesday that they had ceased providing short-term visas for visitors to China and stating the requirement of negative test results from all over the globe.
To which South Korea's foreign minister, Park Jin, responded by calling the country's (South Korea's) restrictions based on scientific evidence and Japan declaring protest against China's suspending the short-term visas for its citizens.
The Global Times, a state-run nationalist newspaper, defended China's retaliation by stating that "direct and reasonable response to protect its own legitimate interests, particularly after some countries are continuing hyping up China's epidemic situation by putting travel restrictions for political manipulation."
When faced with condemnation from foreign governments, Chinese state media argued that the actions taken in retaliation to COVID-19-related travel restrictions imposed by South Korea and Japan are "reasonable," while Chinese citizens expressed disappointment on social media about what they considered "insulting" treatment by Seoul.
South Korea's Restrictions
Travelers from China are required to take another test upon arrival in South Korea, and those who test positive will be sent to a designated quarantine facility for seven days at their own expense. Flights from China can only land at Incheon International Airport.
Videos circulating online have shown that there are special lanes at the airport coordinated by soldiers in uniform for arrivals from China, with travellers being given yellow lanyards with QR codes for processing test results.
Response to South Korea's Restrictions
Chinese social media users primarily went against South Korea, as their border measures are the most severe among the countries that have implemented new regulations.
Some Chinese social media users have also criticised South Korea's measures, stating that they are insulting and akin to being treated as criminals.
Global Times also criticised these measures, stating that they make Chinese people suspicious that Seoul is putting on a political show and criticising the quarantine conditions as poor, and adding that they believe the measures should not be surprised by China's countermeasures.
Although when sword's pointed at china, china repeatedly dismissed any criticism of its strict COVID restrictions since the year 2020 and the sudden take down of the restrictions, the sudden take down has led to overburdening of crematoria and hospitals across the country, leaving pharmacies understocked to deal with the outbreak.
Impact on Business
This restrictions war has caused a loss to companies with high exposure to the Chinese market, like Amorepacific and LG H&H, both South Korean cosmetics companies.
With South Korea and Japan facing the same fate by incurring loss on tourists spending, China before the pandemic had an annual spending of $250 billion on top shopping destinations like South Korea and Japan.