Climate experts warn that the objective of limiting long-term global warming to 1.5 degrees Celsius (2.7 Fahrenheit) is becoming increasingly unattainable. Despite the occurrence of unprecedented heatwaves on both land and sea, countries have been unable to establish more ambitious targets.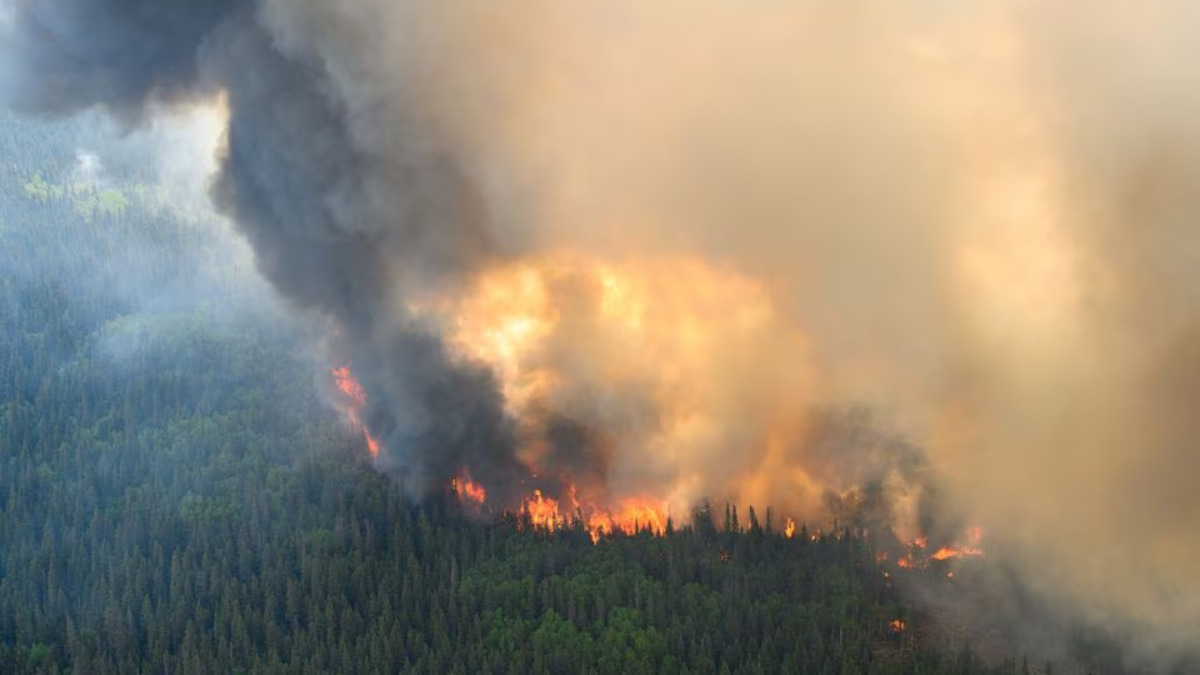 According to the EU-funded Copernicus Climate Change Service (C3S), during the early June meeting in Bonn to prepare for this year's annual climate talks in November, the average global surface air temperatures exceeded the 1.5-degree Celsius threshold above pre-industrial levels for multiple consecutive days.
While there have been previous instances of temporary breaches of the 1.5-degree Celsius threshold, this marked the first time it occurred during the summer season in the northern hemisphere, which commences on June 1. Additionally, sea temperatures set new records for the months of April and May.
Sarah Perkins-Kirkpatrick, a climatologist from the University of New South Wales in Australia, stated that the urgency of the situation stems from the fact that time is limited, as substantial change requires a significant amount of time.
With climate representatives from the two largest contributors to greenhouse gas emissions set to convene next month, the city of Beijing, China, experienced record-breaking temperatures in June, while the United States faced severe heatwaves.
Certain regions in North America saw temperatures around 10 degrees Celsius higher than the typical seasonal average this month. Additionally, forest fires resulted in hazardous haze engulfing Canada and the U.S. East Coast, with the emission of approximately 160 million metric tons of carbon, reaching a record high.
India, a highly climate-vulnerable region, witnessed a significant increase in reported deaths attributed to prolonged high temperatures. Moreover, Spain, Iran, and Vietnam experienced extreme heat conditions, causing concerns that the deadly heatwaves witnessed last year could become a regular occurrence.
As per the World Meteorological Organization's prediction in May, despite the agreement made in Paris in 2015 to limit long-term average temperature increases within 1.5 degrees Celsius, there is now a 66% probability that the annual mean temperature will surpass the 1.5-degree threshold for an entire year at least once between the present time and 2027.
Climate concerns
The elevated temperatures observed on land have been paralleled by increased warming in the oceans, which has been amplified by an El Nino event and other contributing factors.
During late March, global average sea surface temperatures reached 21 degrees Celsius, and they have remained at unprecedented levels for this time of year throughout April and May. Australia's weather agency issued a warning that sea temperatures in the Pacific and Indian Oceans could be 3 degrees Celsius higher than usual by October.
According to Piers Forster, a climate physics professor at the University of Leeds, global warming is the primary contributing factor to this phenomenon. However, factors such as El Nino, reduced Saharan dust blowing over the ocean, and the use of low-sulphur shipping fuels also play a role in the elevated sea surface temperatures.
According to Piers Forster, the oceans are experiencing a combination of four impactful factors, resulting in a significant impact. This convergence of factors serves as an indication of what can be expected in the future.
Texan beaches have been witnessing the unfortunate occurrence of thousands of dead fish washing up, with heat-induced algal blooms being identified as the cause of sea lion and dolphin fatalities in California.
Annalisa Bracco, a climatologist from the Georgia Institute of Technology, explained that warmer seas can potentially result in reduced wind and rainfall. This creates a harmful cycle that leads to further heat accumulation.
While the current high sea temperatures are attributed to a unique combination of factors, the ecological consequences of this phenomenon may persist. Annalisa Bracco highlights that the ocean's response to increased heat is gradual, as it accumulates heat slowly but also retains it for extended periods.
According to climate experts, the severity and frequency of extreme weather events are on the rise. This year has witnessed devastating droughts occurring globally, along with the occurrence of a rare and deadly cyclone in Africa.
Despite these concerning developments, the Worldwide Fund for Nature (WWF) expressed concern over the lack of substantial progress during the climate talks held in Bonn, particularly regarding crucial matters such as fossil fuels and financial commitments. This lack of momentum raises worries as the focus shifts towards the upcoming COP28 climate talks scheduled for November in Dubai.
There are possibilities for talks between the United States and China to resume, as U.S. climate envoy John Kerry plans to visit Beijing in the coming week. However, there are limited expectations that these discussions will significantly contribute to the momentum of climate negotiations.
According to Li, an expert on the matter, this engagement is primarily aimed at establishing trust between the two parties. It is unlikely that either side will be able to compel the other to make substantial commitments beyond what they are already willing to do, as political constraints may prevent such progress.