Bharat Biotech, the maker of COVAXIN, revealed the price of world's first nasal vaccine against COVID on Tuesday. It is set to cost Rs.800 with additional 5% GST in Private hospitals and Rs.325 plus 5% GST in Central and State government hospitals. The slots for the first-of-its-kind intra nasal vaccine in India, iNCOVACC are now open for booking in CoWin portal.
This needle-less Vaccine, iNCOVACC, was developed by Bharat Biotech, in association with Washington University, St. Louis., was expected to be rolled out in the fourth week of January.
Earlier this month, the approval for this world's first nasal vaccination against COVID 19 was received from Central Drugs Standard Control Organization (CDSCO) by Bharat Biotech.
Union Health Ministry sanctioned its approval as well to Bharat Biotech for iNCOVACC to be administered as primary TWO DOSE and as a heterologous BOOSTER DOSE for those who are 18 years of old and above.
According to Bharat Biotech, iNCOVACC which was specifically formulated to allow delivery as nasal drops, designed for cost effective & painless immunization drive especially in low- and middle-income countries.
Krishna Ella, the Executive Chairman, also stated that Bharat Biotech had achieved its goal for the pandemic by developing two different vaccines, COVAXIN and iNCOVACC, with two entirely different platforms. He, in his statement, thanked government bodies including Union Health ministry for the support and guidance, citing the subsidy from the Government of India through Department of Bio Technology's Covid Suraksha Programme for iNCOVACC's Product development and human clinical trials.
How effective is Nasal Vaccine?
The company said that iNCOVACC was effectively evaluated in phase I, II and III clinical trials with expected successful results. During the Phase III trials and heterologous trials which were conducted 14 sites across the country, there was a significant development in antibodies level in Saliva of the persons who got administered with vaccine.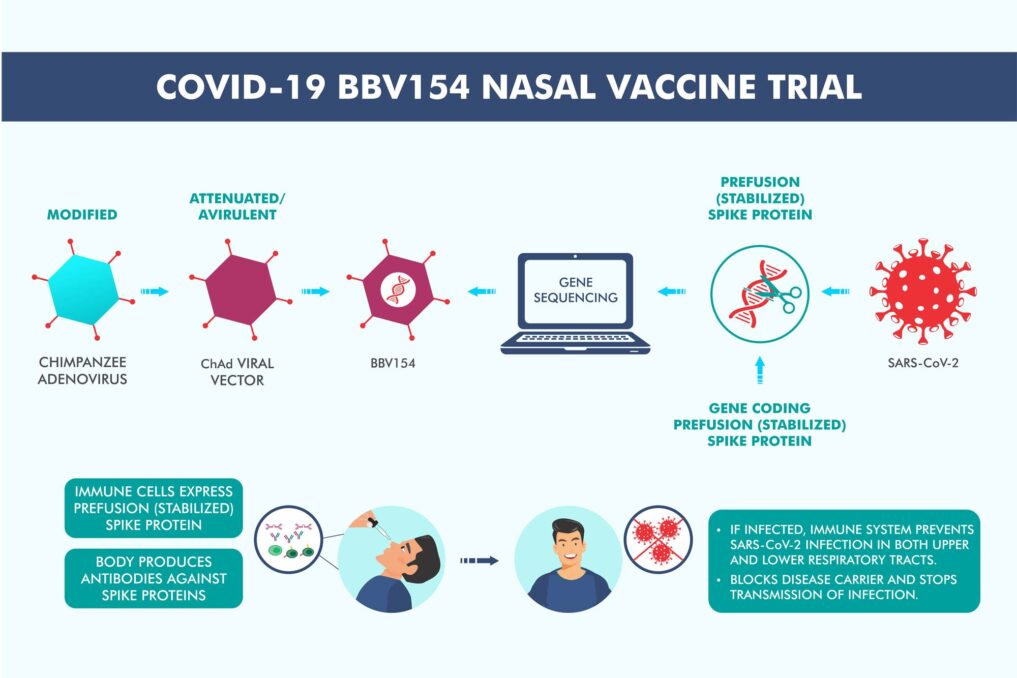 The pharma major added that the end result of these increase levels of Mucosal IgA would reduce infections in the upper respiratory tract and further stop the infection from its transmission.
With the brewing threat of surge of Covid cases in India with the new Variant B4. 7, the government is in dire need to gear up for preventive measures , this Nasal Vaccine will be a better option to drastically reduce the number of cases, as the company believed that iNCOVACC eases the process with its easy-to-handle, non invasive & needle free methods. There will be no need for specially trained medical care team to administer the booster doses.
The vaccine is also found convenient for storage and distribution as the doses are stable at 2-8 degree Celsius. Though this iNCOVACC is intended for 18 years old and above initially, this is the best option for immunization in Kids against COVID and thus this vaccine is further believed to enhance more options in India for the third dose against COVID or precautionary doses in future.