BBV154 becomes India's first needle-free nasal vaccine.
BBV154
Bharat Biotech's intranasal Covid-19 Vaccine.
Is the world's first intranasal covid vaccine and India's first needle-free vaccine.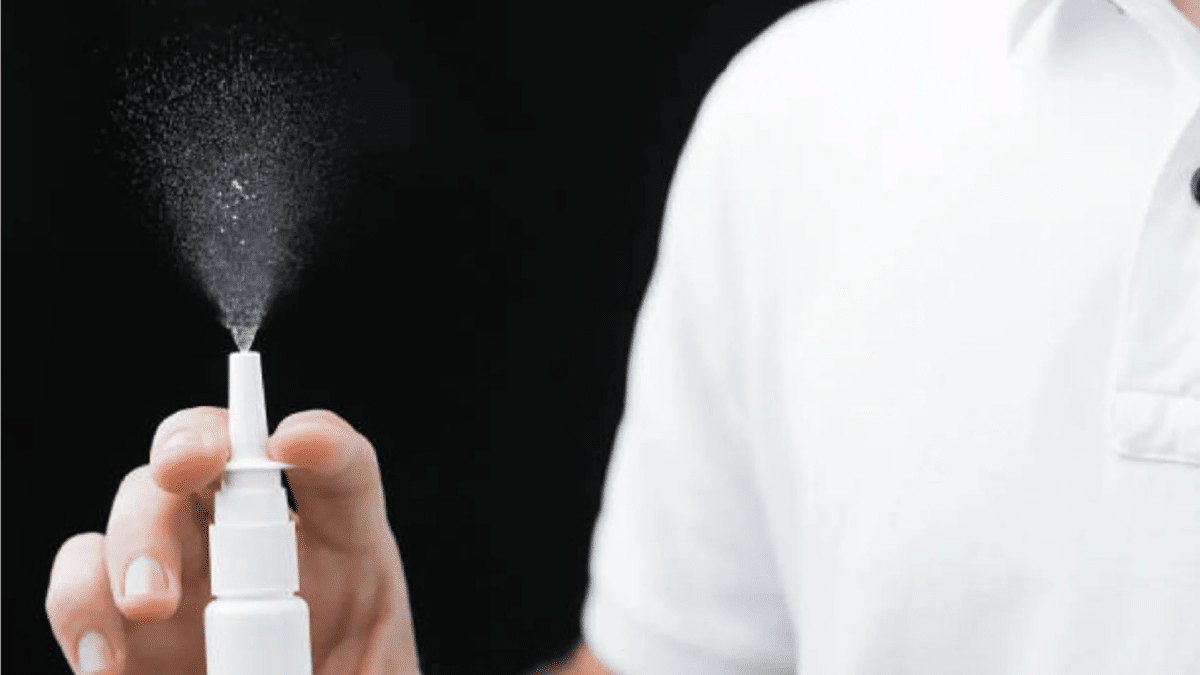 On 23 December 2022, the Government of India approved BBV154 against Covid-19 as a booster dose for people above 18 years of age.
In November BBV154 received approval for restricted use in an emergency for people above 18 years of age as a heterologous booster dose by the Drugs Controller General of India.
Vaccines listed in the Cowin portal as valid vaccines:
•Serum Institute's Covishield and Covovax
•Russian Sputnik V
•Biological E Ltd's Corebevax
BBV154 (iNCOVACC) will be available in the Cowin from this evening.
It will be available at private centres at a nominal cost.
This vaccine candidate was evaluated in phases 1, 2, and 3 clinical trials with successful results.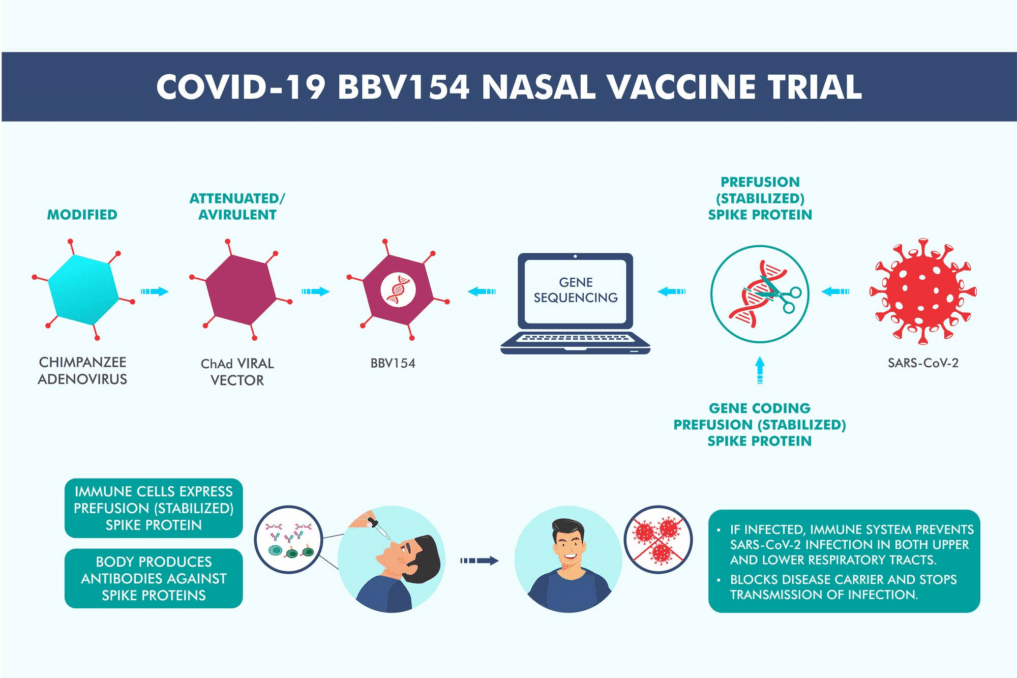 The Company stated "iNCOVACC has been specifically formulated to allow intranasal delivery through nasal drops. The nasal delivery system has been designed and developed to be cost-effective in low- and middle-income countries. It was developed in partnership with Washington University, St Louis, which had designed and developed the recombinant adenoviral vectored construct and evaluated in preclinical studies for efficacy."
Rishna Ella, Chairman of Bharat Biotech, said, "iNCOVACC is an intranasal vaccine for the primary 2-dose schedule, and heterologous booster dose. This is a great achievement for us and the global scientific community to enable nasal administration of covid vaccines. Despite the lack of demand for covid vaccines, we continued product development in intranasal vaccines to ensure that we are well-prepared with platform technologies for future infectious diseases."
Rajesh Gokhale, Union Biotechnology Secretary, said, "The DCGI's approval of Bharat Biotech's intranasal vaccine iNCOVACC (BBV154) to be used as a heterologous booster dose against currently available covid vaccines is a moment of great pride for our country."
Seeing the Covid situation in China, the Indian government has started taking preventive measures against the infection.
Guidelines for International Arrivals
•Travellers must be fully vaccinated as per the approved primary schedule of vaccination against COVID-19 in their country.
•Social distancing and wearing masks are compulsory at the airport.
• Passengers having symptoms of COVID-19 will be isolated with a follow-up treatment.
•Thermal screening will be done at the entry of the airport.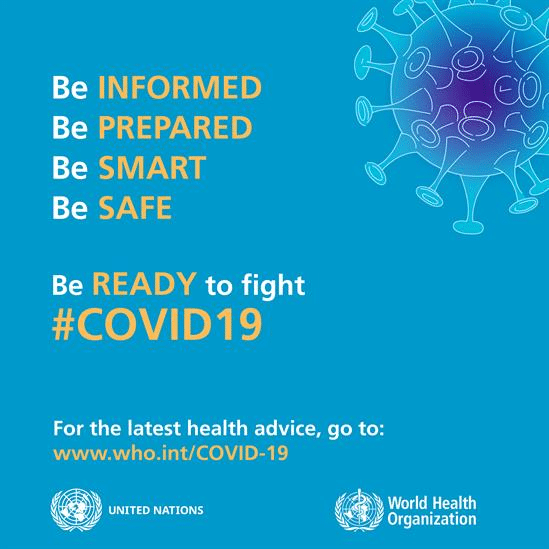 COVID-19 Safety:
•Wear a mask
•Maintain social distancing
•Seek Medical assistance, in case of Covid-19 symptoms
•Avoid going to crowded areas
•Wash your hands with soap and water more often
•Use sanitizer with at least 60% alcohol.
---
READ MORE:
https://asianatimes.com/dpiit-seek-views-national-retail-trade-policy/
https://asianatimes.com/why-petulant-oligarchs-elon-musk-rule-our-world/
---