Indian cricketer Rishabh Pant met with a serious road accident as his car collided with a divider on Friday morning (December 30) when he was returning to Delhi from Uttarakhand.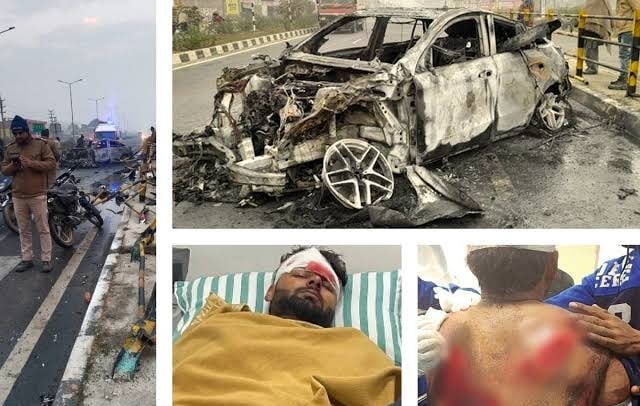 Indian cricketer Rishabh Pant suffered severe injuries:-
When his car struck a road divider on the Delhi-Dehradun highway on Friday, Morning, Indian cricketer Rishabh Pant suffered severe injuries. Rishabh Pant was in an accident on December 30, when he was traveling from Uttarakhand to Delhi.
His vehicle crashed into a divider and caught fire. He has multiple burn injuries, according to sources and a number of pictures that have appeared online, he was injured on his head, back, and feet but is in stable condition.
According to eyewitnesses, Rishabh's car hit the railing, after which the car caught fire. The fire was brought under control with great difficulty. Rishabh Pant has been sent to Max Hospital for medical assistance. He was driving his Mercedes when it got involved in an accident close to Hammadpur Jhal on the Narcan boundary of Roorkee.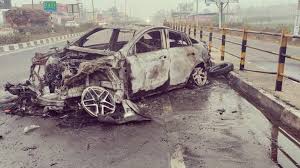 "Pant was the one who was driving the car at the time of the collision, which happened at 5:30 a.m. Pant said that he was a little drowsy when his car hit the divider. In attempting to leave the car, the Indian cricketer shattered the windscreen. He suffered numerous head wounds as well as a ligament injury to his right ankle. He was immediately taken to Saksham Hospital but will be shifted to Max Hospital for further treatment," based on the source.
Doctors have confirmed that Rishabh Pant has wounds on his forehead and leg. Rishabh Pant is being moved from Roorkee to Delhi at this time since his condition is stable, according to Dr. Sushil Nagar, chairman of Saksham Hospital. There will be plastic surgery performed.
CCTV footage too came out, allegedly showing the moment when Rishabh Pant's car hit the divider and flipped over.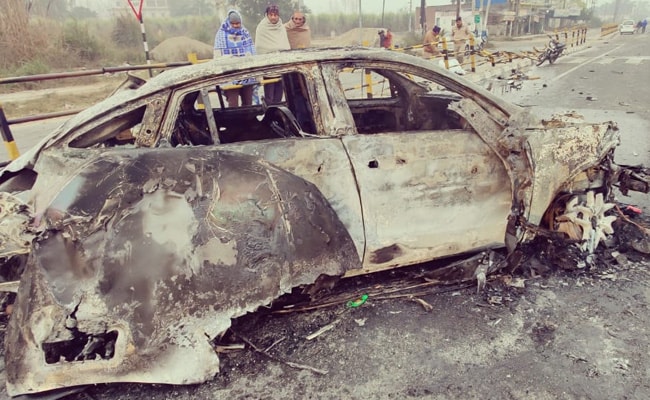 Rishab Pant significantly contributed to India's two-Test series victory over Bangladesh. In the recently finished second Test against Bangladesh, which took place on Sunday in Dhaka, Pant was a member of India's starting XI (December 25). In that match, he led India in scoring with 93 runs from 105 balls in the first innings. For the upcoming home white-ball series against Sri Lanka, he was not selected.