Indian wicketkeeper-batter Rishabh Pant has suffered a serious car crash. He is now stable and being monitored by the doctors for further treatment and scans.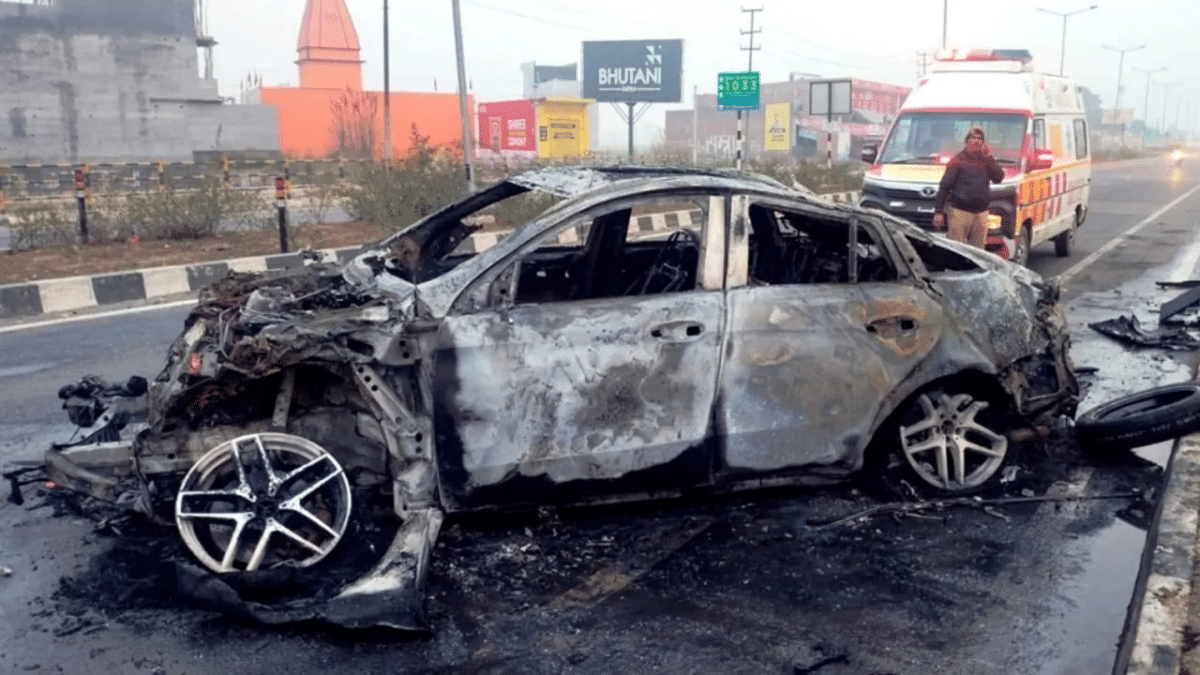 Indian star cricketer Rishabh Pant has suffered multiple injuries in a horrific car accident near Roorkee, on Friday. The 25-year-old cricketer was reportedly driving from Delhi to his residence at Roorkee, when his vehicle hit a road divider at around 5:15am. According to the nearby people, The site of the accident was the blind spot on the highway. Media reports claim that Pant had a nap during the drive on the site.
This CCTV video shows the intensity of the accident.
The accident took place in the early hours on Friday, when he was driving to Roorkee. His Mercedes car was severely damaged in the accident, and caught fire. Pant was immediately taken to a local hospital – Saksham Hospital Multispecialty and Trauma Centre for the initial monitoring and conditioning of the severity of the injury.
Eye-witnesses claimed Pant's car caught fire, though he was able to escape, albeit with injuries to his head, back and feet.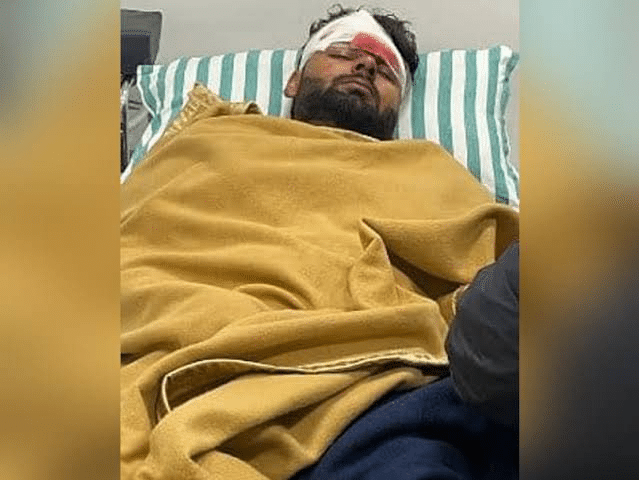 As per the latest update, He remains in a stable condition and has been shifted to Max Hospital in Dehradun, where he will undergo MRI scans to determine the extent of his injuries.
Latest Update on Rishabh Pant
As per the latest report on Cricbuzz, it suggests that those who have spoken to the family say Pant's condition is stable but requires long-term treatment. The injury on his knee requires treatment and the BCCI has advised the Max Hospital in Dehradun not to undertake it immediately. He will be flown to Delhi or Mumbai in the next 24 hours on the further advancement.
Take of DGP on this incident
Director General of Uttarakhand Police, Ashok Kumar, on this incident quoted by NDTV saying that Indian cricketer Rishabh Pant's car met with an accident at around 5:30 am.
"The incident took place at Mohammedpur Jat near Roorkee. The car collided with the divider and caught fire. He was moved to the Roorkee hospital from where he has now been shifted to Dehradun", He added.
Medical Team on Injury
Dr Dishant Yagnik, medical superintendent at Max Hospital, Dehradun, said,"We are still examining him. He is stable at the moment, there doesn't appear to be cause for major worry. Once the evaluation is complete, we will put out a detailed bulletin,".
"He is conscious, and he is talking, and the doctors are examining wherever he is saying there is discomfort. Orthopaedics and plastic surgeons are looking at him right now. And we are examining for any internal injuries.",he added
BCCI Media Advisory
The BCCI released a media advisory and said,"Rishabh has two cuts on his forehead, a ligament tear in his right knee and has also hurt his right wrist, ankle, toe and has suffered abrasion injuries on his back,".
"Rishabh's condition remains stable, and he has now been shifted to Max Hospital, Dehradun, where he will undergo MRI scans to ascertain the extent of his injuries and formulate his further course of treatment.",also BCCI added.
BCCI secratory Jay shah wishes the Rishabh pant for the recovery and detailed the further information regarding the development in his tweet.
Prime minister Narendra also wishes the rishabh pant for the well being.
Cricketing World Praying for Rishabh:
The Sand art by Sundarsan Pattnaik for Pant at Odisha. We all wish the Cricketer a very fast recovery and hope to see him on the pitch very soon.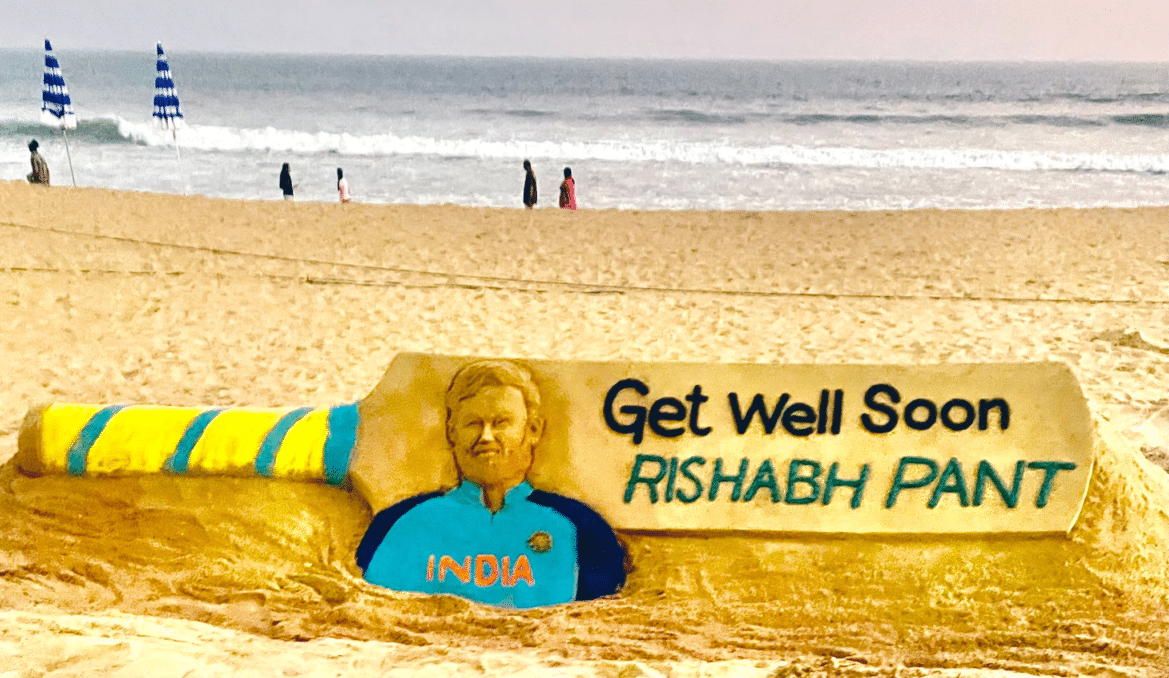 "The Honorable Prime Minister of India Shri @narendramodi ji called up Rishabh Pant's family and inquired about his health following his car accident this morning", said BCCI
VVS Laxman, the chief of India's National Cricket Academy (where Pant was due to travel in early January) said on Twitter that the left-hander is "out of danger".
Australian legend and Delhi capital's coach Ricky ponting also tweeted for fast recovery of pant.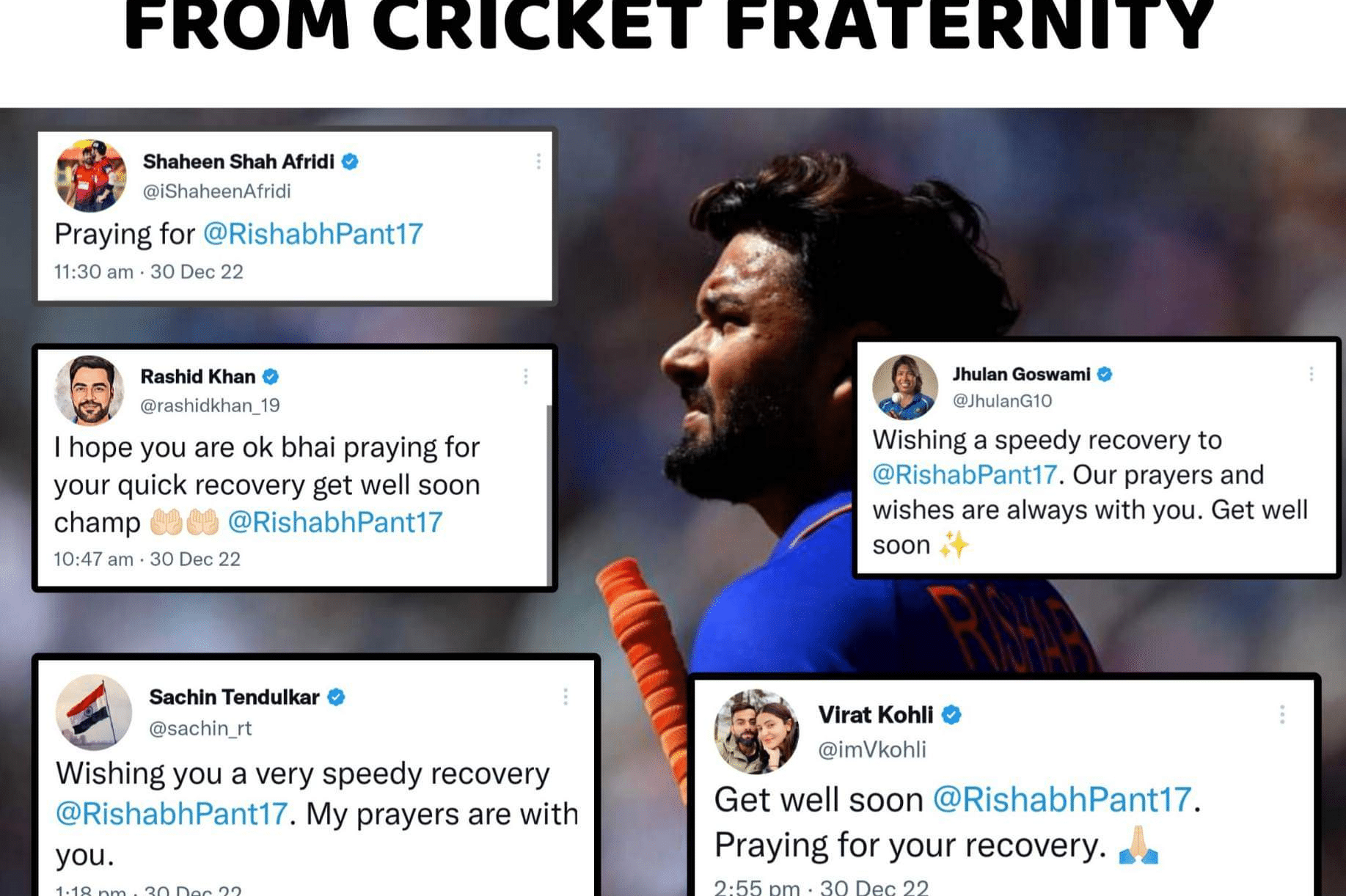 After the incident, One video surfaced over the internet in which shikhar dhawan is giving some advice to Rishabh pant regarding his car driving skill.