Danushka Gunathilaka, the Sri Lankan Cricketer on November 6, has been detained from Sydney, after being accused of sexually assaulting a woman. The information has been provided by the team sources, as per The Indian Express. Gunathilaka was in the T20 squad of the ongoing T20 Men's World Cup.
Famous with the nickname of the monster, the cricketer was taken to Sydney Police Station for probing into the matter and has been charged with 4 counts of sexual assault. This week on November 2, sexual harassment case on a 29-year-old woman was reported at a home in the area of Rose Bay.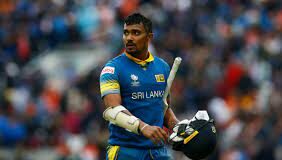 New South Wales Police's official website mentions a Sri Lankan individual, keeping identity anonymous, taken into custody for further investigation. It cites, "Sex Crimes Squad detectives have charged a – Sri Lankan national following an investigation into the alleged sexual assault of a lady in Sydney's east previous week".
The details shared on the official website, notes, the woman was in constant touch with the man via a dating app and on meeting, the individual then sexually assaulted her. The cricketer's bail also has been denied to appear at Parramatta Bail Court via AVL on Sunday, according to cricbuzz.
SLC stated, "We will be closely monitoring the proceedings in the court & will be in consultation with the – ICC, will expeditiously initiate a thorough investigation into the matter & take stern action against the player if he is found guilty".
Statement in the report
"The lady met the man after communicating with him for a number of days through an – online dating application. It is alleged he then sexually assaulted her on the evening of November 2, 2022. As part of the current investigations, a crime scene examination was undertaken by specialist police at an address in – Rose Bay yesterday. Following further inquiries, a 31-year-old man was arrested at a hotel on Sussex Street, Sydney, soon, before 1am today (Sunday 6 November 2022)".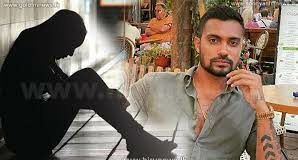 Gunathilaka played one match against Namibia, and afterwards was relieved from playing the tournament following an injury. The Sri Lankan team has been out of the tournament today, finishing at fourth position in Group 1 of Super 12. The Sri Lanka's cricket team returned to their home land.
Twitter war over rape charges
The serious accusations divided the Twitter users. Many of them pointed out, calling the news disgusting, while others supported the cricketer noting the allegations are false. According to the sources, this was not the first time, when the cricketer has been alleged of the sexual harassment, same such case happened in 2018.
Renowned Author, Andrew Fidel Fernando, speaking on the matter, tweeted, "Hope Sri Lanka Cricket does not in any way look to interfere with the official process re: Danushka Gunathilaka. The charges are quite serious & SLC is way out of its depth. Their own disciplinary processes over the years – including with DG – has also verged on farce".
Other user, Munza Mushtaq,a Journalist, wrote, "To all those, out there quick to defend Sri Lankan cricketer – Danushka Gunathilaka, would you still take his side if he was accused of rape by your daughter or sister?".
https://twitter.com/aruni_t/status/1589168265917759488?t=e1iQ5iTC4ytAUTr30trAeA&s=08
She then added, "There's a lot more to consensual sex apart from saying – "yes" to having sex with a man or a woman. In this case, if the woman wanted the cricketer to wear a condom, he should have. Instead he had allegedly assaulted her and choked her and had it his way".
"Despite being ruled out of the tournament due to a hamstring tear by 19 Oct, and being replaced by Ashen Bandara, Danushka Gunathilaka remained in Sydney with the rest of the team instead of returning to SL. Is anyone at the @OfficialSLC giving him special treatment?", tweeted another Twitter user named Aruni.
Humayoun Ahmed Khan, tweeted, "Very upsetting news from the SL camp. Danushka Gunathilaka arrested for sexual assault in Sydney. He was arrested for the same offence in Galle but was allowed to walk free".
Who is Danushka Gunathilaka? 
The 31-year-old is a left-handed batsman and bowls right-arm medium fast. Born on March 17, 1991, the cricketer made his debut in the game when he started playing for Sri Lanka Schools in the inter-provincial Twenty20 competition in the season of 2007 – 2008, and now was one of the opening batsmen of the team.
He played his first ODI in 2015, against West Indies, first T20I debut in 2016, against New Zealand.
Gunathilaka's total runs in T20 stands at 2915, in T20I at 741, 299 runs in Test Cricket and 1601 in One Day International. He played a total of 130 T20 matches, taking 31 wickets, 6 in T20I, and 8 in ODI.