With the help of Airbus Defence and Space and Tata Advanced Systems Limited, Prime Minister Narendra Modi laid the cornerstone for a new C-295 transport aircraft factory on October 30 in Vadodara, Gujarat (TASL).
There has been a steady increase in the number of Indian enterprises, both public and private, delivering various components, systems, and sub-systems to the worldwide supply chains of major defence and aerospace manufacturers.
In addition to being a consumer market, India also has a significant manufacturing presence in the civil aviation industry. When it comes to their civil programmes, Airbus and Boeing both heavily source from India.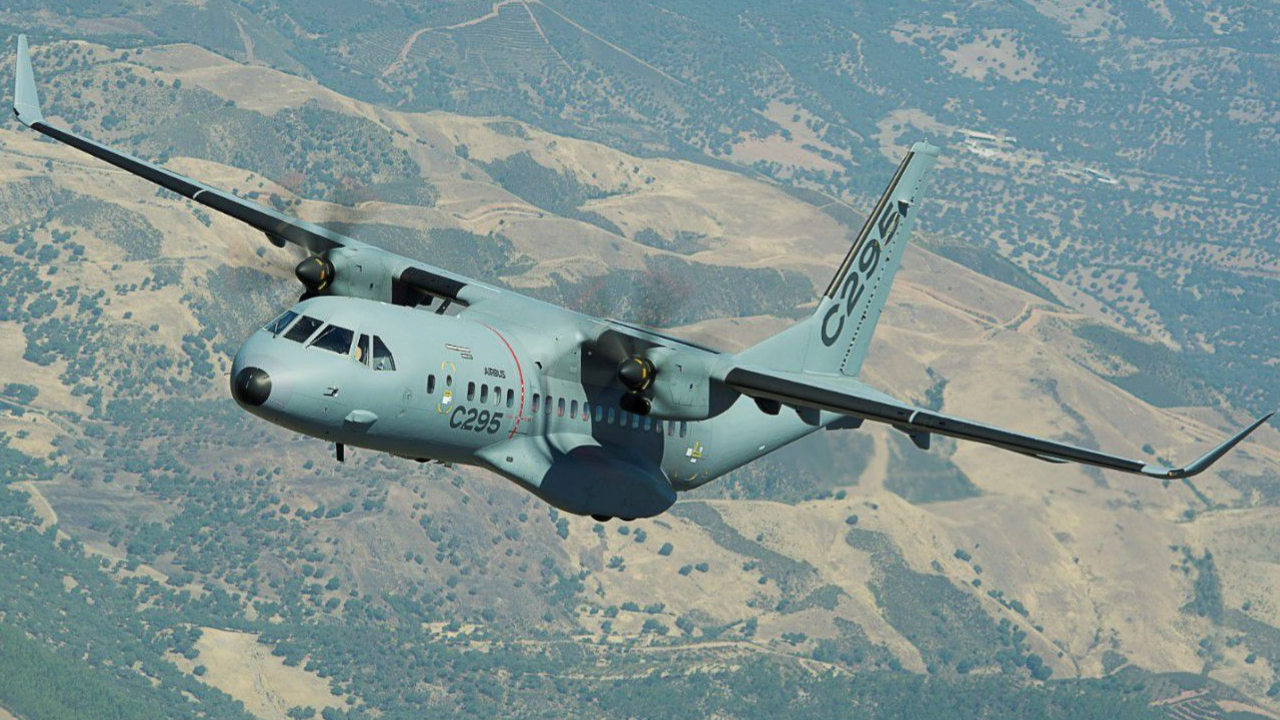 C-295 transport aircraft: Defence Manufacturing
One of the most important functions of the Airbus C-295, a medium tactical transport aircraft, is in emergency medical and other evacuation situations. Patrol Boats in the Ocean Get Together The Intelligence of Electronic Signals There has been interest from the Indian Navy and Coast Guard.
Sixteen of the 56 planes ordered will arrive in flyable condition from Spain between September 2023 and August 2025. The remaining 40 planes' production and shipment will take place in India between September 2026 and September 2031, with an annual delivery rate of eight planes. The AN-32 aircraft, which will remain in service until 2032, could be replaced by the C-295.
Source: East Mojo
The Pros of Defence Manufacturing Production in India & C-295 transport aircraft
Boost the Micro, Small, and Medium-Sized Enterprise (MSME) Sector Promote knowledge sharing and technology transfer Increase manufacturing capacity for aircraft and its components Boeing now spends $1 billion annually buying from India, of which over 60% is in manufacturing
Aero-structures for Boeing's AH-64 Apache helicopter and its components are produced by Tata in a joint venture (JV) with Boeing. Tata also produces Crown and Tail-cones for Boeing's CH-47 Chinook helicopters. In Hyderabad, Lockheed Martin has joint ventures with TASL, which has produced more than 180 empennages for the C-130J Super Hercules transport aircraft and delivered 157 cabins for the S-92 helicopter. To put it simply, the empennage is the rear section of an aeroplane.
Source: Honeywell Aerospace
It can be located toward the tail of the aircraft. The nose of the plane is located at the front of the fuselage. The empennage is the section of an aeroplane that extends from the back of the fuselage. The stability and directional control of the aircraft is provided by the empennage, which consists of the entire tail unit at the very rear of the fuselage.
The aerospace industry will generate 5,000 new direct and indirect jobs for skilled workers, and Indian companies will increase their presence in the global supply chains of key defence and aerospace manufacturers by delivering a wider variety of components, systems, and sub-systems.
• Close cooperation with the United States and Europe on the Indo-Pacific Strategy has facilitated the sharing of technological know-how in the defence industry.
Both Airbus and Boeing source heavily from India for their respective civil programmes, spending over $650 million annually with more than 45 Indian vendors on manufactured parts and technical services. • India has room to develop its Maintenance, Repair, and Overhaul (MRO) industry, since importing repair parts is prohibitively expensive due to a web of regulations.
Source: PAT Research
What are the Prospects for India's Civil Aviation Industry?
Source: LinkedIn
India is not only a sizable consumer market, but also a prominent player in the aerospace industry. Several major U.S. aerospace manufacturers, including Airbus and Boeing, source components from India for use in their civil programmes.
Approximately 60% of Boeing's yearly sourcing from India is in manufacturing, totaling USD 1 billion.Over the course of a year, India spends USD 650 million on purchases from more than 45 Indian vendors. With the motto "Make in India" and "Make for the World,"
India is expanding its capabilities and becoming a significant builder of transport planes. More than 650 engineers in India have worked on both fixed-wing and rotary-wing Airbus aircraft programmes at Airbus's entirely Indian-owned design centre in Bangalore since 2007.
It is predicted that India would require over 2,000 additional passenger and freight aircraft in the next 10 to 15 years.India also has the potential to become the regional centre for MRO, another rapidly expanding industrAny procedure that prolongs an item's useful life or returns it to full functionality is considered MRO.
---
Read More: India's Defense Ministry Provides highest employment in the world.
---