An acquaintance of the incarcerated Wadhawan brothers has been detained by the Central Bureau of Investigation in connection with the DHFL bank fraud case.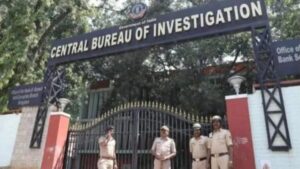 Former promoters of Diwan Housing Finance Ltd (DHFL) associate Ajay Nawander served as an informant in the past.
In the DHFL bank fraud case,
the Central Bureau of Investigation (CBI) has detained a relative of the Wadhawan brothers, who are currently in prison.
On July 8, the CBI undertook search queries at the homes of two people in Mumbai and Dewan Villa, Mahabaleshwar, as part of the continuing investigation into the case involving the alleged loss of Rs 34,615 crore to a consortium of 17 banks led by Union Bank of India. These searches resulted in the recovery of numerous paintings and sculptures, some cash, and other incriminating documents.
Ajay Nawander owned one of the Mumbai buildings that was searched, while Rebecca Diwan was connected to the Mahabaleshwar building. Initial estimates place the worth of the artworks confiscated from both locations at about Rs 40 crore.
It was discovered during the inquiry that the founders Kapil and Dhiraj Wadhawan reportedly misappropriated the monies and invested in several different firms. Additionally, it was claimed that the founders used the diverted monies to buy pricey artwork totalling around Rs 55 crore.
On the basis of a complaint from Union Bank of India's Industrial Finance Branch in Mumbai, a case was filed against a private (borrower) company based in Mumbai, its then-CEO, then-director, and others, including an individual, private companies, unidentified public servant(s), and individual(s), on the grounds that the defendants allegedly defrauded a consortium of 17 banks, led by Union Bank of India, out of over Rs 34,615 crore (approx)
Furthermore, it was claimed that independent audits carried out by other private audit accounting organisations had discovered several instances of money being diverted by the accused for personal gain and books of accounts being fabricated to mask and hide questionable activities.
The audits also discovered other instances when substantial loans of value were given to such bogus businesses without carrying out any background checks or securing them with security. There have purportedly been cases of loans being sanctioned and disbursed only through e-mail exchanges for which no loan files were kept by the aforementioned private (borrower) firm. Incriminating papers were found after earlier searches on June 22, 2022, at 12 sites in Mumbai at the accused's residences.