According to a report on Thursday, DNA tests verified that the bones taken by the Delhi Police from the jungles of Mehrauli and Gurugram were those of Shraddha Walkar. A few bone samples that were found had DNA that matched Shraddha's father.
Aaftab Poonawala is accused of strangling Shraddha and chopping her body into 35 pieces, which he allegedly kept in a 300-liter refrigerator at his home in Mehrauli, south Delhi, for about three weeks before disposing of them over the course of several days, The Delhi Police discovered 13 pieces of her bones that he had dispersed over the area around Delhi.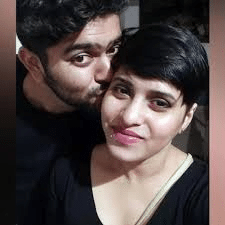 Dna report says –
The Central Forensic Science Laboratory received the bone samples for DNA testing. Following approval from a Delhi court, Aaftab also took several sessions of a polygraph test and a narco-analysis test. Aaftab admitted to killing Shraddha Walkar during the polygraph test, according to Forensic Science Laboratory (FSL) officials, and claimed he felt no guilt for the crime he committed.
The forensic sciences lab turned in Poonawala's polygraph test report to the police on Wednesday. Aaftab Poonawala is being held in Tihar prison. He appeared in court via video conference on December 9, and his judicial detention was further extended by 14 days.
Investigation Details –
After the Delhi Police detained Walkar's live-in partner Aaftab Amin Poonawala on November 12, the shocking details behind her death sent shockwaves throughout the entire country.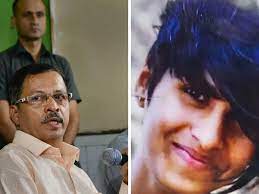 According to Vikas Walkar, Shraddha's father "I can now say with certainty that Shraddha's body parts were found in the Mehrauli jungle. I feel sad and it is now confirmed that my daughter is no longer in this world."
In response to Poonawala's confession, the investigation into the mysterious Shraddha murder case continues, Delhi Police and municipal workers emptied the water from a Mehrauli pond. Following the sensational disclosure, a team of officers discovered shraddha's head after Aftab said he had dumped Shraddha's head in the pond.
Cops also searched the forest areas near Aaftab's Gurugram office located in DLF-Phase 2 and recovered plastic bags. Police have learned that Poonawala's profile on the dating app was still active and that he was continuing to communicate with several women even after killing the woman they had met on the app.
READ MORE:
https://tdznkwjt9mxt6p1p8657.cleaver.live/delhi-police-seek-aiims-chinese-hacker-details-from-interpol/
https://tdznkwjt9mxt6p1p8657.cleaver.live/cop15-negotiations-and-agreements/