Stephen Twitch Boss who was fondly called 'Dancing DJ' from The Ellen Show has reportedly died on Wednesday. His wife confirmed his death to the media whereas his preliminary autopsy report later stated that it was appeared to be 'death by suicide'.
Boss's wife Allison Holker Boss while addressing the media on her husband's death, mentioned that Boss who had been the backbone of their family as the best husband & father, had left them. She also added that Boss had always valued family, friends and the community above all and he had been an inspiration to his fans.
Stephen Boss, the dancer and actor, had checked into a hotel, according to the sources, on Monday, 12th of December and by the reports, it was meant to be a one-day stay. The next morning, when he missed his check out, the staff checked on him and found him dead.
The staff alerted the police and paramedics confirmed his death around 11.15 a.m. He was found dead in his bathroom, with a self-inflicted gunshot wound to his head, reported a spokesman from Los Angeles police Department.
The staff when questioned told the media that he had not appeared to be in any sort of distress and he had not shown any visible signs of being upset. The hotel staff also added that they had not heard gunfire at any time during his stay.
DJ TWitch's loss to his family:
The dancer and Tv personality was the father of three children and was married to his 'So You think You can Dance' co-star. The couple got married in the year 2013.
And the couple had just celebrated their ninth wedding anniversary together. He even took to social media to share pictures and expressed his wishes to his wife fondly calling her his love.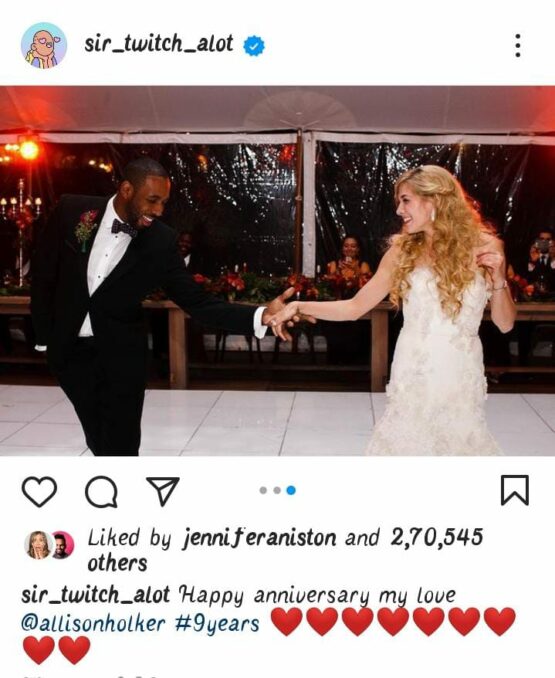 Boss showed utterly no signs of any kind of mental trauma which could probably push him to the edge of taking his own life. He, in his last video, was all smiling and laughing with his whole family, advertising a product in his page.
Also Read : 200 fresh Covid cases in India in the last 24 hours.
Ellen on DJ tWitch's death:
Boss was the DJ of the famous Ellen DeGeneres show and his wife was one of the frequent personalities of the show as well . The famous TV host took it to Instagram when the news broke and posted a heartfelt message, saying Boss was like a family to her. She posted a picture of herself hugging him and expressed her deep condolence to his family and friends.
Ellen and DJ tWitch shared a special bond of love which was expressed through exchange of words when the most celebrated show ended. She mentioned him as the one who changed her life and her show to which he replied that he had always felt at home.
On another post, Actor Dwayne, The Rock, expressed his sorrow as he mentioned that the news to him was heart breaking and asked the family to stay strong. He also added that he had lost many of his friends to suicide.