A copy of the Quran was burned in a Stockholm protest, and Sweden should not expect Turkey to back its NATO membership bid, said Turkish President Tayyip Erdogan on Monday.
After Russia invaded Ukraine – Sweden applied to join NATO – but needs Turkey's approval, already a member.
Following the Quran's burning in Sweden, Kurdish protesters hung an effigy of Mr. Erdogan this month.
In response, he said, "Sweden should not expect support from our side for NATO."
"It is of no question that those who committed such an act of disgrace in front of our country's embassy should no longer expect any benevolence from us regarding their application."
In Saturday's protest, the burning of the book itself was not given any prior approval by Swedish authorities.
Erdogan has also condemned the latest protest carried out by a far-right Danish party politician, as nothing but blasphemy and not to be defended by the notion of free speech.
Later on, the Swedish government also condemned the protest.
On Saturday, Sweden's Foreign Minister Tobias Billstrom argued "Sweden has a far-reaching freedom of expression, but it simply does not implies that the opinions expressed are supported by him or the Swedish government itself."
In response to Mr. Erdogan's remarks on Monday, Mr. Billstrom said that he wanted to know what the Turkish leader said before commenting.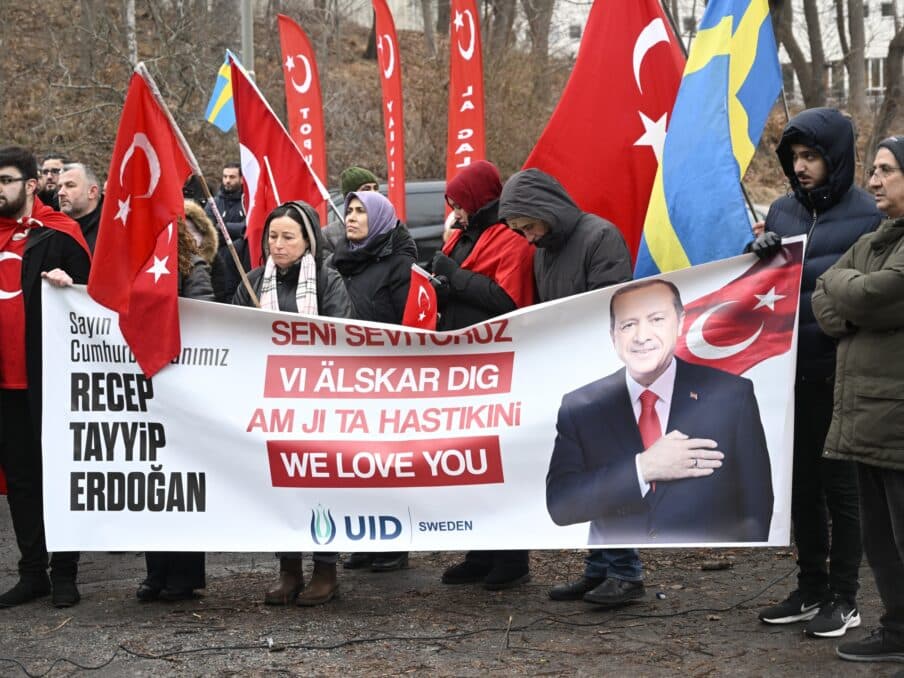 He added, "Sweden will honor the agreement that exists between Finland, Sweden, and Turkey, considering our NATO membership."
Sweden, along with Finland, has applied for NATO membership after Russia invaded Ukraine, but tensions have heightened amidst the protests.
Jens Stoltenberg, the secretary general of NATO, said that a "precious commodity like that of freedom of expression is acceptable in NATO countries, and those acts, while inappropriate, were not declared completely unacceptable."
Turkey cancels visits
Defense Minister Hulusi Akar said that "after observing that no actions were taken over the disgusting protests," Turkey has cancelled a visit by his Swedish counterpart, Pal Jonson.
The Quran burning incident was carried out by the Danish far-right politician Rasmus Paluden, who has Swedish citizenship and has led many demonstrations in the past where he deliberately burned the Quran.
The act was denounced by several Arab countries, including Saudi Arabia, Jordan, and Kuwait.
Swedish leaders have rigorously criticized Pauldan's actions but defended their notion of free speech.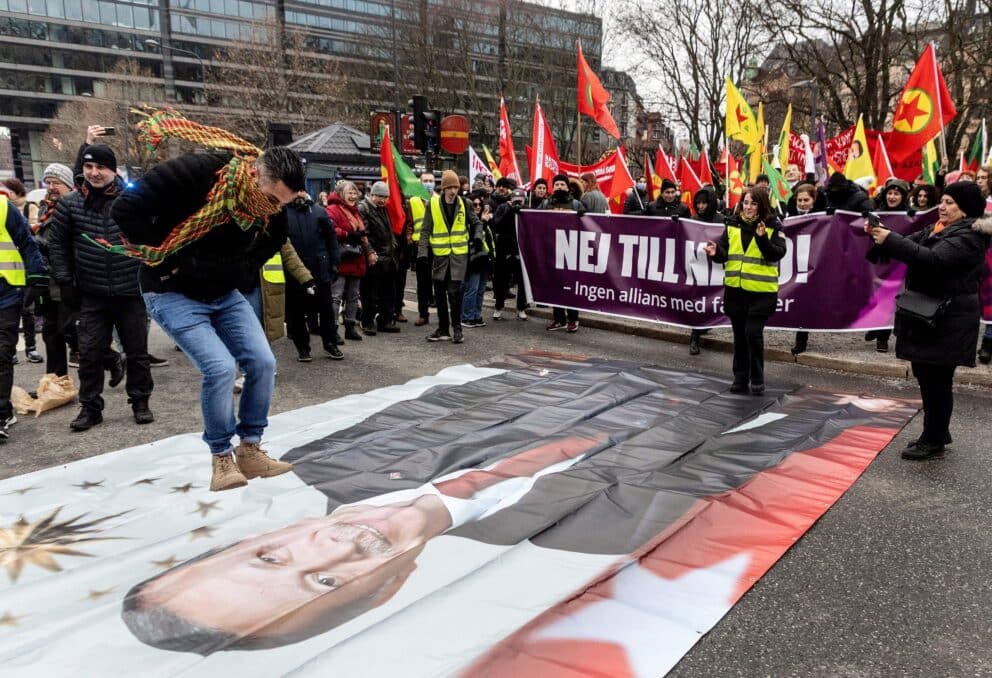 On Saturday, Prime Minister Ulf Kristersson went on Twitter and wrote, "I wholeheartedly express my sympathy for all Muslims who are offended by the incident that happened in Stockholm today."
President Erdogan has previously laid out the conditions, including the demands for Sweden to expel the dozen accused Kurdish suspects involved in terror activities that include the failed 2016 coup.
The Swedish parliament has also enacted several constitutional amendments and anti-terror laws that will make it possible to control such acts of terrorism in response to the demands of Ankara.
Things turned sour when some Kurdish protesters hung an effigy of Erdogan outside Stockholm's city hall earlier this month.
Criticism over pro-Kurdish protests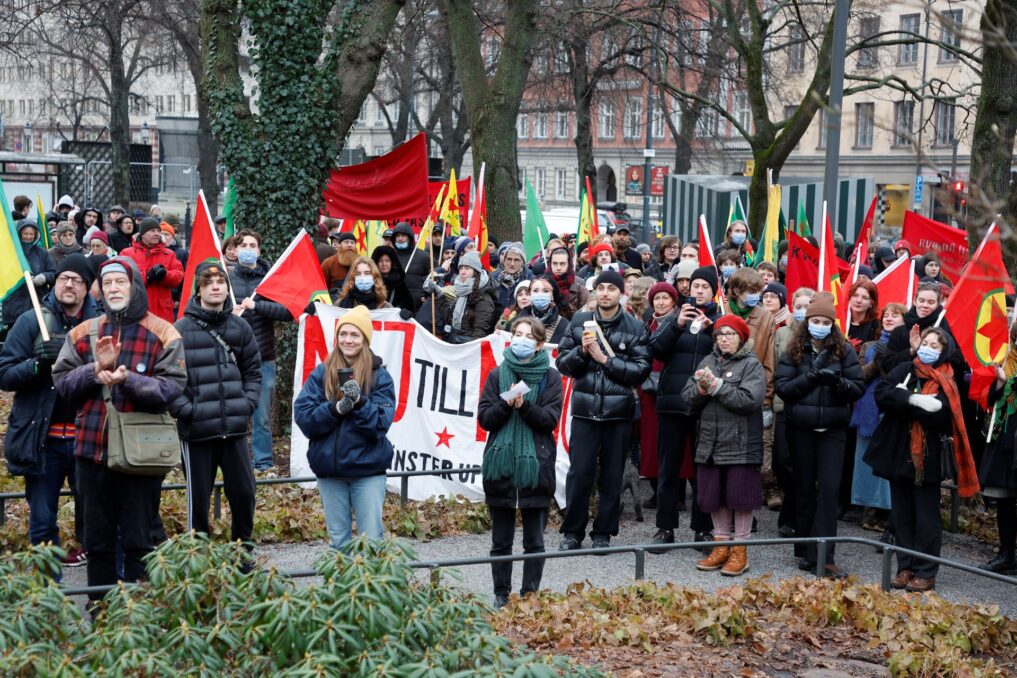 Turkey has also criticised Sweden for pro-Kurdish protesters waving flags of various Kurdish groups including the PKK (Kurdistan Workers Party) which has been accused of infringing decades-long insurgency against Turkey. The PKK has been declared a terrorist group by Turkey, the European Union, and the United States, but its symbols aren't banned in Sweden.
Turkey, a Nato member, already has the right to block other countries from joining. Previously, it has made several demands of Sweden, including the extradition of Kurds, whom it claims are terrorists.
The Swedish Prime Minister said the hanging of an effigy of Turkey's president from a lamppost by the Kurdish protesters was an act of sabotage against Sweden's application for NATO.
A Swedish minister considered the act "deplorable,", but condemnation was not enough, Turkey said.