Frances Tiafoe continued on his dream run at the US Open as he defeated 9th seed Andrey Rublev in straight sets 7-6(3), 7-6(0), 6-4 to cement his place in the semifinals for the first time in his career. Taking down Rafael Nadal in the previous round, Tiafoe consolidated on the upset with astonishing groundstrokes and brutal serves to hand Rublev his 6th loss in the Grand Slam quarterfinals.
https://twitter.com/usopen/status/1567614469076811786
Andrey Rublev started the match on a high but was unable to convert opportunities as they came. Frances Tiafoe took over the control of the match in the 1st set tiebreaker. He did not get a break point all set but looked comfortable as he enjoyed the support of the crowd. After saving 2 break points at 5-6, he let one set point slip when he left the lob from Rublev he thought was going out.
The second set featured some brilliant serving from the players with the first five games going for a hold to love. Both the players were unable to make a break point opportunity which led to another tiebreaker. Frances Tiafoe has not lost a tiebreak in the tournament so far and went on a 7-point spree to win 2nd consecutive tiebreaker.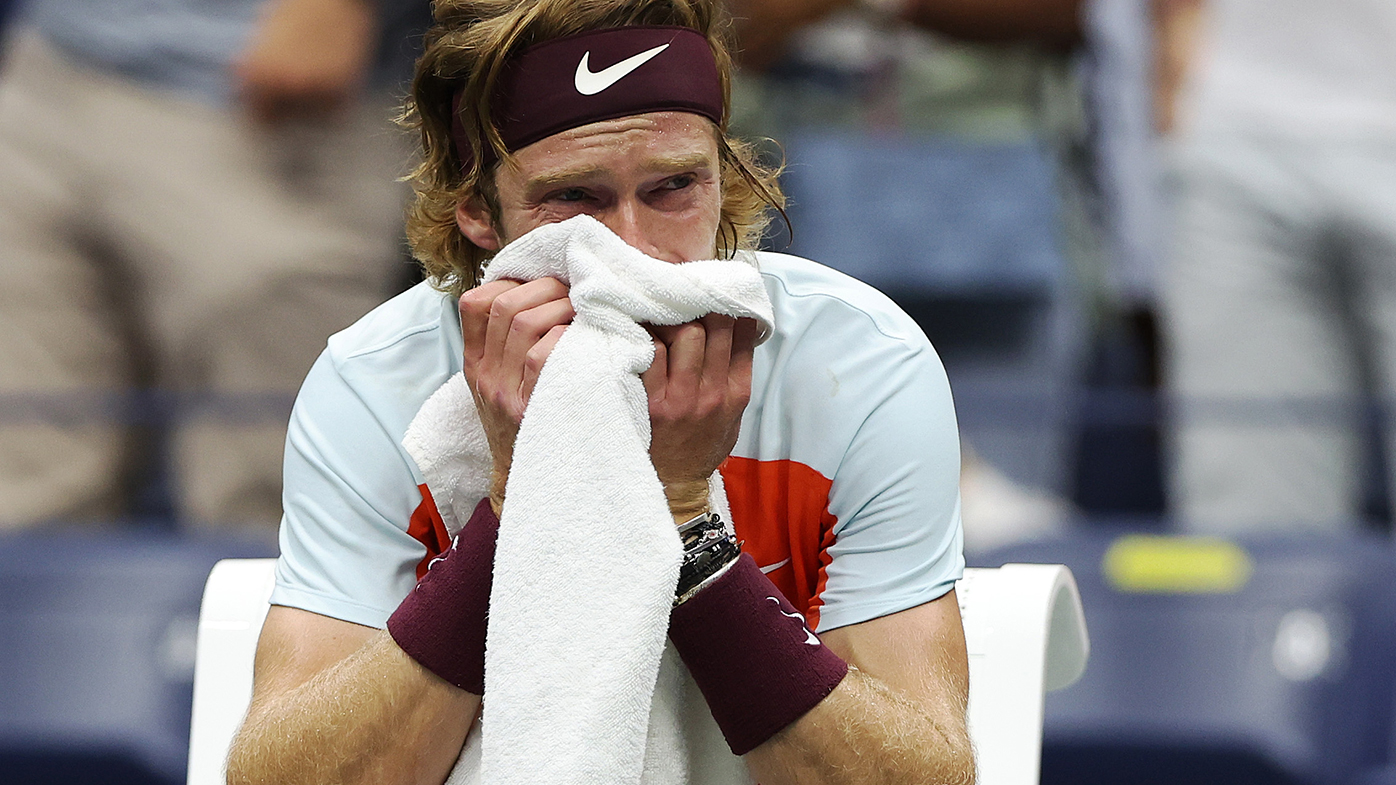 Anger and frustration boiled over on Rublev who continuously smashed his racquet against his knee.
The 3rd set finally saw a break when Tiafoe went ahead for a lead of 4-3 which left Rublev in tears. Some nerves started to show up for Frances Tiafoe but saved a break point to hold for 5-3. He comfortably held his serve later on as he closed the set and the match with his 18th ace.
https://twitter.com/usopen/status/1567643403231399943
Frances Tiafoe became the first American to reach US Open semifinal since 2006 and the first black American to do so since Arthur Ashe himself in 1972. Andrey Rublev on the other hand lost his 6th Grand Slam quarterfinal and his wait to play a semifinal goes on. His run at the US Open lifts his ATP live ranking back to the Top 10, as he sits in 9th place.
Reactions from Frances Tiafoe after the match
"This is wild. This is crazy," said Tiafoe in his on-court interview. "I had the biggest win of my life 24 hours ago and coming out and getting another big win… Andrey's a hell of a player, and to back it up, that's huge. It's tough to turn the page, but I did and now I'm in the semis.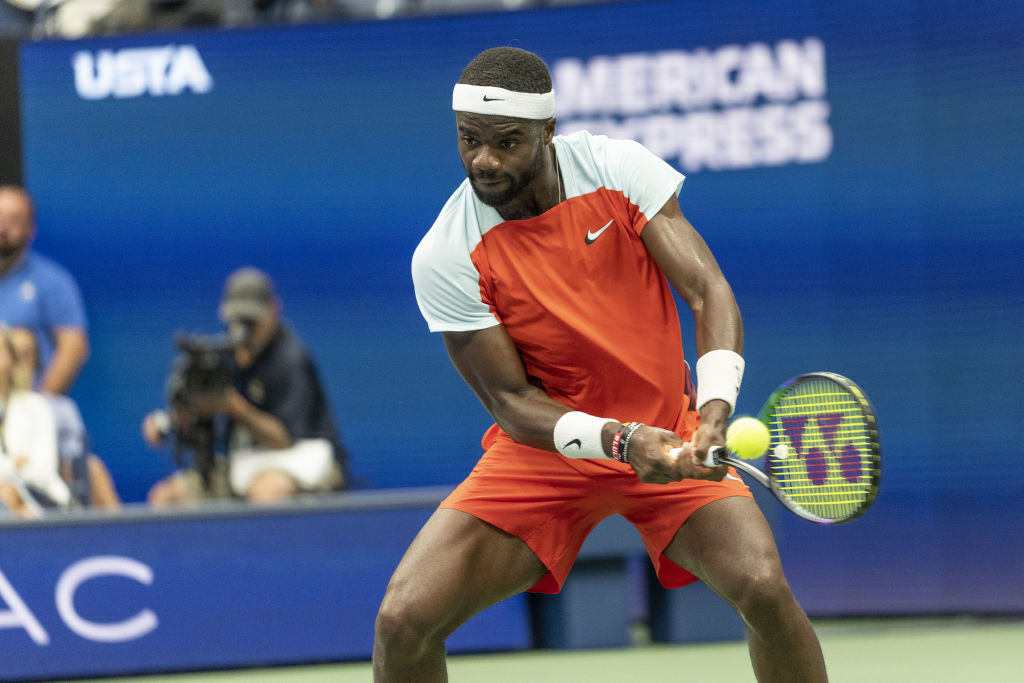 "I feel so at home on courts like this. This court is unbelievable. [The crowd] gets so far behind me, I want to play, I want to give my best. I always find a way somehow on this court, I always play some great tennis and I have been. Let's enjoy this, we've got two more."
"I'll sit back and watch them battle and I'm keeping my feet up, so let them battle all night hopefully," joked Tiafoe when asked if he would watch Alcaraz and Sinner's quarter-final clash. "But [they are] two great players, and it's going to be tough come Friday, but I'm here for all they've got."
Tiafoe's wish was granted later on as Alcaraz and Sinner played one of the greatest ever matches which went on for a record 5 hours and 15 minutes and with a record new finish at 2:50 am local time.
Frances Tiafoe will face Carlos Alcaraz for a place in the US Open final for the first time which takes place on Sunday.