New Delhi is ready and geared up to host the G-20 Foreign Ministers Meeting (FMM) on March 1. As the date comes closer with the 1 year anniversary of the Ukraine war, diplomats from Delhi are walking a tightrope to ensure every foreign minister is onboarded and walkouts and oops moments can be avoided as seen in the last G20 summit that happened in Indonesia.
India wants to use the platform of the G20 summit to promote the interests and demands of the global south. India proudly brags its achievement in the digital economy, rolling out of 5G technology.
India will use the platform to talk about pressing issues of climate change and India's position in leading the world towards green energy.
India has taken the rotatory Presidentship of G20.
 G20 The Group of Twenty comprises 19 countries (Argentina, Australia, Brazil, Canada, China, France, Germany, India, Indonesia, Italy, Japan, Republic of Korea, Mexico, Russia, Saudi Arabia, South Africa, Türkiye, United Kingdom and United States) and the European Union.  The G20 members represent around 85% of the global GDP, over 75% of the global trade, and about two-thirds of the world population.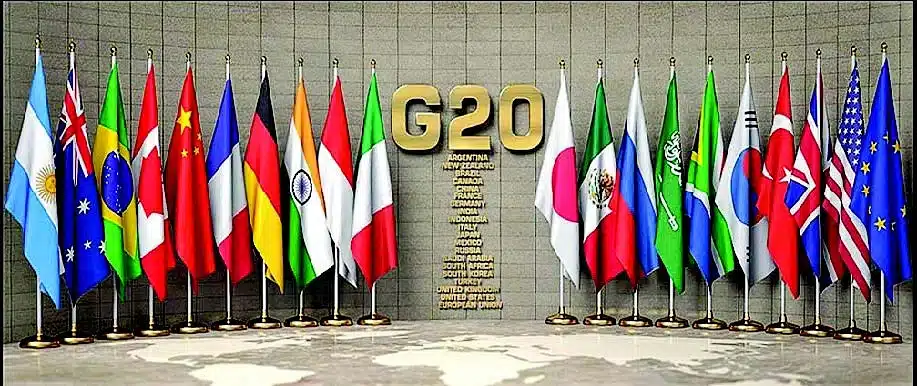 The theme of India's G20 Presidency is – "Vasudhaiva Kutumbakam" or "One Earth One Family One Future".
The G20 Logo draws inspiration from the vibrant colours of India's national flag – saffron, white and green, and blue. It portrays planet Earth with the lotus, India's national flower that reflects growth amid challenges. The Earth reflects India's pro-planet approach to life, one in perfect harmony with nature. Below the G20 logo is "Bharat", written in the Devanagari script.
G20 Summit : OPENING THE PANDORA'S BOX
The theme is focussing on LiFE (Lifestyle for Environment), with its associated, environmentally sustainable and responsible choices, both at the level of individual lifestyles as well as national development, leading to globally transformative actions resulting in a cleaner, greener and bluer future.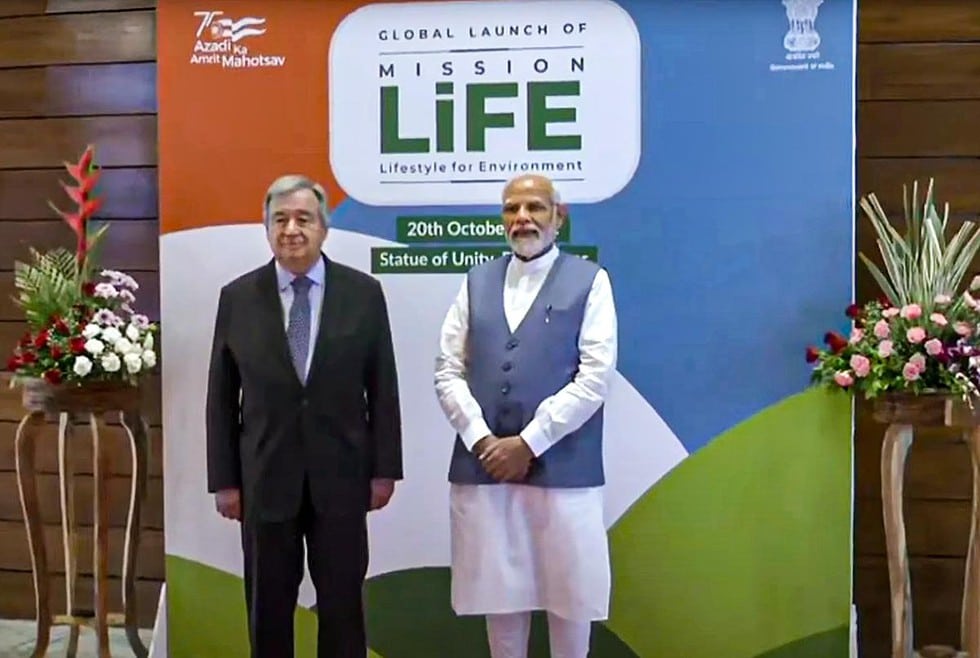 India is promoting 'INTERNATIONAL YEAR OF MILLETS'. Recently in the 97th edition of PM MAN KI BAAT, Prime minister Modi urged every household of India to make at least one meal using millets (jowar, bajra, ragi). Restaurants and food outlets should try to make innovative dishes to develop consumer taste in millets. This will boost the economic wellbeing of farmers who are indulged in growing millets.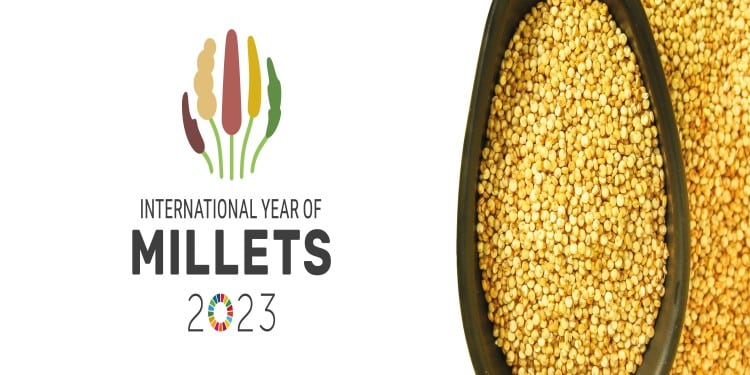 Through G-20 India is bearing the flag of Gender Equality by promoting 'women led development and not women development'
India wants to become the voice of South Asian and African countries and bring their problems on an international platform which can be heard by world leaders. Thus promoting South South Cooperation.
Mediator in Ukraine War
G-20 is going to bring all stakeholders/main players of war on a common platform.
As the PM of India already said that "This is not the era of war" further showcases India's intention for world peace and diplomacy of dialogue.
India can become a potential mediator in solving the crisis. Russia and USA will come heads on this time given that Russian President Vladimir Putin does not skip the meet which he did in the last G20 summit that happened in Indonesia. India maintains Strategic friendship with Russia and enjoys status of Natural Allies with the US which means India holds enough water to negotiate the peace deal.
India, is celebrating 75 years of independence, also which marks the beginning of "Amrit Kaal", the 25-year leading up to the centenary of its independence, towards a futuristic, prosperous, inclusive and developed society, distinguished by a human-centric approach at its core.
India's landscape is like a civilisational sponge where people and culture meet and fuse. The G20 Summit will provide an opportunity to India to build on its soft power.
Table of Contents