Srk's wife Gauri khan who is an interior designer gave Karan Johar's home a makeover, shred a video on social media
Shah Rukh Khan, a well-known name in the Bollywood industry and all over the world, his wife Gauri Khan, is one of the foremost celebrity interior designers.
She has grabbed headlines for giving beautiful makeovers to the houses of many celebrities, her latest project is she gave a beautiful makeover of director Karan Johar's house.
Gauri shared a video of Karan's newly decorated house
Gauri Khan posted a video on Instagram showing some glimpses of Karan Johar's newly decorated home through the video.
The video begins in such a way that Gauri and Karan Johar are sitting on a blue couch, in front of the same couch there is a small table under which a light has been installed and behind that couch a large potted plant is also visible with an open window as seen in the video.
In the following picture, we can see the two posing from an indoor space which seems to be parallel to their terrace garden. The place had a matte-coloured sofa with a royal touch, along with an aesthetic wooden center table, a round pot, a lamp and a few other elements in the background. In addition, the terrace garden can be viewed through wooden framed glass windows decorated with cream-colored curtains.
At the end of the video, a plant can be seen standing near the main entrance while Karan Johar is seen very excited about his newly decorated home. In the video Karan says,"Welcome to my property Gauri, it's all only because of you. love it, love it. Can't wait to move in."
During the video, Gauri Khan was seen in a blue blazer, white printed skirt and sneakers, while Karan Johar was seen in a black hoodie paired with black pants and yellow crocs.
While sharing the video on social media, Gauri wrote in the caption,"One of my most adored projects… this one was dear to my heart because of all that it brought with it… and naturally, it represents the originator in the world of glamor – @karanjohar."
Responding to which Karan commented on the post and wrote,"My home is all YOU!! Couldn't have asked for a more aesthetic influence than you! The best you are Gauri! Love you!"
Interior design of Karan Johar's house
Karan Johar's house has been renovated with bright colors that make the house more awake. Most of the woodwork is done with white color. The beauty of the house has been further enhanced by planting big and small plants at different places.
The living room has been distributed among the creatures in order to remove the dullness of the house. The house has also been given a more attractive look by using beautiful lights at many places.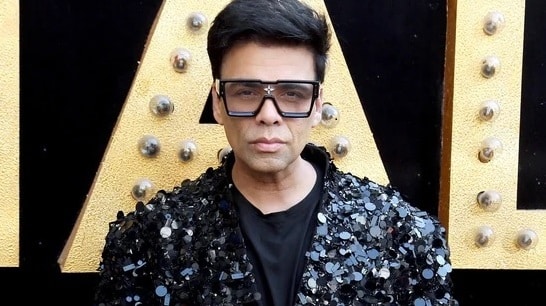 Karan will be seen as a director after 7 years
After 7 years, Karan Johar is going to be seen as director in his next movie Rocky Rani Ki Prem Kahani, this movie will release on 28th April 2023, in this movie famous celebrities like Dharmendra, Shabana Azmi, Jaya Bachchan, Alia Bhatt and Ranveer Singh will be seen working.
Karan Johar's last produced movie was Brahmastra Part-1 Shiva, which was directed by Ayan Mukherjee, this movie became a hit at the box office and audience loved it for its VFX, and it is also heard that part 2 of this film will also be ready soon. In this film veteran actors like Alia Bhatt, Amitabh Bachchan, Ranbir Kapoor, Sharukh Khan and Mouni Roy were seen.