Gen. Pande takes charge as 29th Chief of the Army Staff after Gen. M.M. Naravane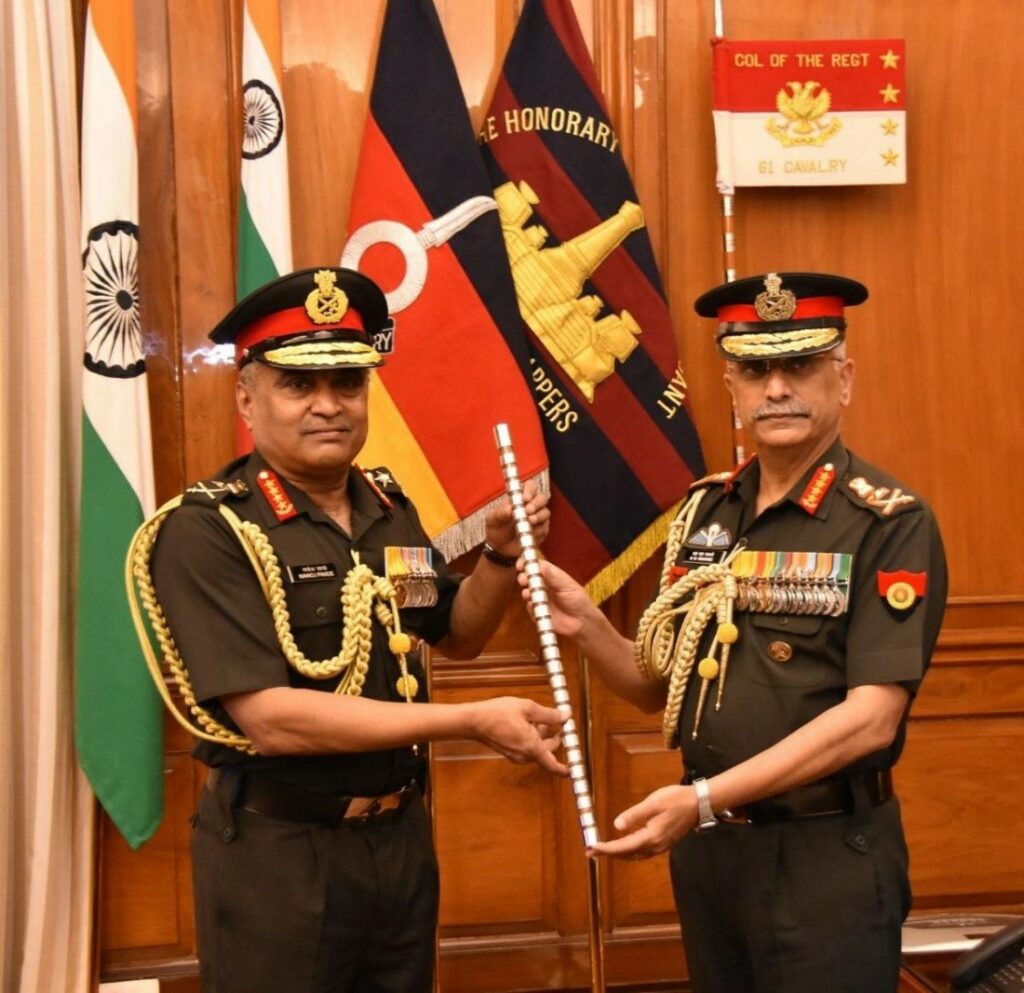 On Saturday, Gen Manoj Pande succeeded retiring Gen. Manoj Naravane as the 29th Chief of the Army Staff, making him the first member of the Corps of Engineers to lead the 1.3 million-strong Army. All three service chiefs currently hail from the National Defense Academy's 61st Course, which he graduated from (NDA).
Gen. Pande was commissioned into the Corps of Engineers (the Bombay Sappers) in December 1982. He took over as Vice Chief on February 01 and prior to that he was the General Officer Commanding-in-Chief, Eastern Command, from June 1, 2021 to February 1, 2022. He served as the 15th Commander-in-Chief of the Andaman & Nicobar Command from June 1, 2020 until May 31, 2021. (CINCAN).
Having graduated from the Staff College, Camberley (United Kingdom), and the Army War College, Mhow, as well as the National Defence College (NDC), Delhi, Gen. Pande is well-versed in military strategy. He was assigned to the UN Mission in Ethiopia and Eritrea as Chief Engineer.
While leading 117 Engineer Regiment in the Pallanwala Sector of Kashmir's Jammu & Kashmir during Operation Parakram (LoC). With the Strike Corps, he had command over a Regiment of Engineers along the LoC; he also had command of an Engineer Brigade, an Infantry Brigade, a Mountain Division in the high-altitude territory of western Ladakh, and a Corps in the northeast that was stationed along the Line of Actual Control (LAC).
Additionally, Gen. Manoj Pande is also the Colonel Commandant of The Bombay Sappers.
---
Published by – Mohit Maurya
Edited by – Chhavi Chaudhary