"We have now identified a gene, out of the hundreds of genes that are involved in fat accumulation or obesity."
Obesity, as it is well known is one of the major problems that the world is dealing with at present. It is said to worsen several chronic illnesses and cause various heart problems.
Many studies have been going on to understand obesity on a genetic level to get a suitable plan of action. The focus of the studies has been to identify the genes linked with obesity and to find the ones which lead to increased risk of type 2 diabetes, stroke, and, cardiovascular diseases.
A recent study published in Nature Genetics shows that a particular gene, which is associated with waist-to-hip ratio, is associated with the formation of abdominal fat buildup specifically in females. The gene is also said to be associated with increased prospects of cardiovascular diseases as it is linked with higher triglycerides and cholesterol levels in women.
Professor of Human Genetics, Marcelo Nobrega, MD, Ph.D., University of Chicago, believes that obesity facilitates the appearance of metabolic and cardiovascular diseases like heart attacks, diabetes, and, hypertension although these complications are developed by all obese people.
Gene SNX10 and its Association with Obesity in Women
The researchers at the University of Chicago found 91 genes associated with the waist-to-hip ratio whereas in men the number of genes for the same was found to be 42.
Most of these genes were found to be a part of Alu repeats or retrotransposons, which are leftovers of ancient viral infections that ended up getting integrated into the human genome.
It was found that the gene SNX10 is strongly associated with a high waist-to-hip ratio in women. The gene is associated with abdominal fat buildup in women even though it is expressed in both sexes.
The gene was knocked out in mice and the researchers found that when fed a diet high in fats the males ended up obese whereas the females did not. The control mice also ended up obese. This gave a clear observation of gene SNX10 and its association with abdominal fat deposition and obesity in females and not in males.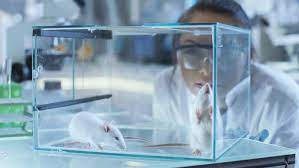 The researchers also explored the UK Biobank, GWAS database which contains more than 700,000 genomes, and found that the expression of SNX10 was linked to the increased waist-to-hip ratio in women, but also its association with higher levels of cholesterol and triglycerides which are further linked to cardiovascular diseases.
According to Professor Nobrega, the next step is to investigate and study the biology of SNX10 deeply and understand the mechanism of its effect on the metabolism to make it a target for treatment, as this study could lead to therapeutic developments.
Waist-To-Hip Ratio
This is a ratio of the width of the waist to the width of the hips. This is an indicator of visceral fat or abdominal fat, which is wrapped around the abdominal organs deep inside the body and is responsible for producing toxic chemicals and hormones. Visceral fat is different from subcutaneous fat, which is present under the skin, whereas visceral fat as mentioned earlier is present deep inside the body.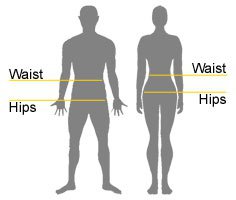 A healthy ratio of men is considered to be lower than 0.99, whereas the same for women is considered to be lower than 0.90. this is because men and women have different silhouettes and different fat deposition in their bodies.
It is now progressively being used by doctors, especially in the United States of America instead of BMI, that is, Body Mass Index, for analyses of obesity and cardiovascular diseases.