The Henley Passport Index ranks based on the number of countries and territories their holders can visit visa-free. The index is based on data from the International Air Transport Association (IATA), which maintains the world's largest and most comprehensive database of travel information. The highest-ranking passport on the index typically grants its holders access to the most destinations without a visa, while the lowest-ranking passport grants access to the fewest destinations. The ranking is updated in real-time throughout the year, as visa-waiver agreements are signed, or countries introduce or lift visa requirements.  
Originally created by Dr. Christian H. Kaelin who is the chairman of Henley and partners, (an immigration consultancy in London) the rankings and positions are based on data from the International Air Transport Association (IATA). IATA is accountable for holding the largest and most accurate database of travelers. It was launched in 2006 and includes ranking of 199 passports and 227 travel destinations.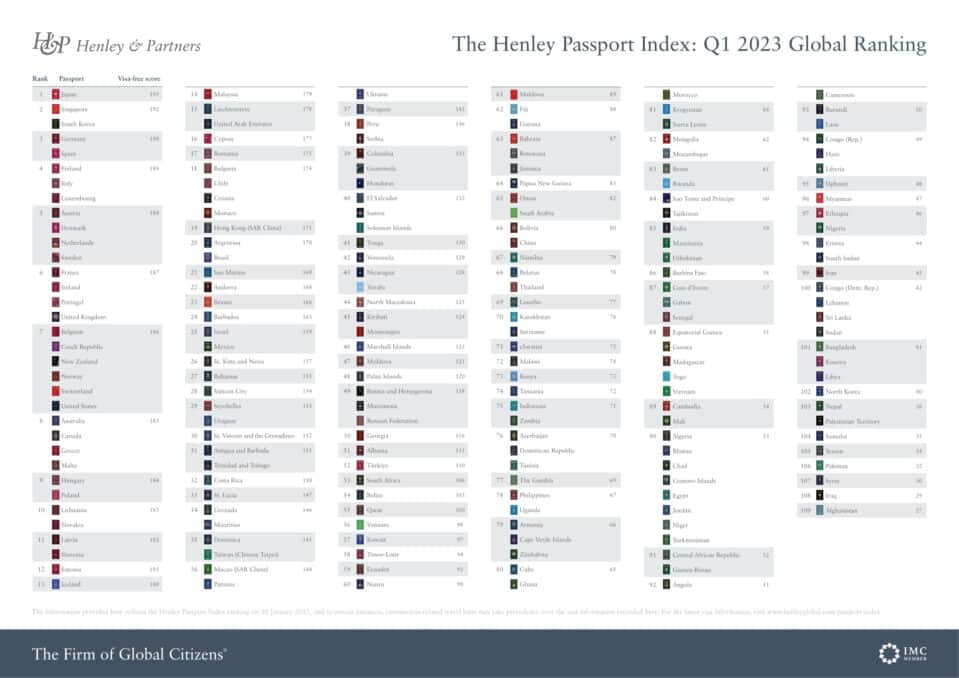 The Henley Index is widely cited as one of the most reputable and reliable passport rankings available. The ranking list is determined by the number of countries a passport holder can enter visa-free, or with visa on arrival. The citizens of country who can access the most number of countries, given that criteria would be number one in the index. 
India's position on the index: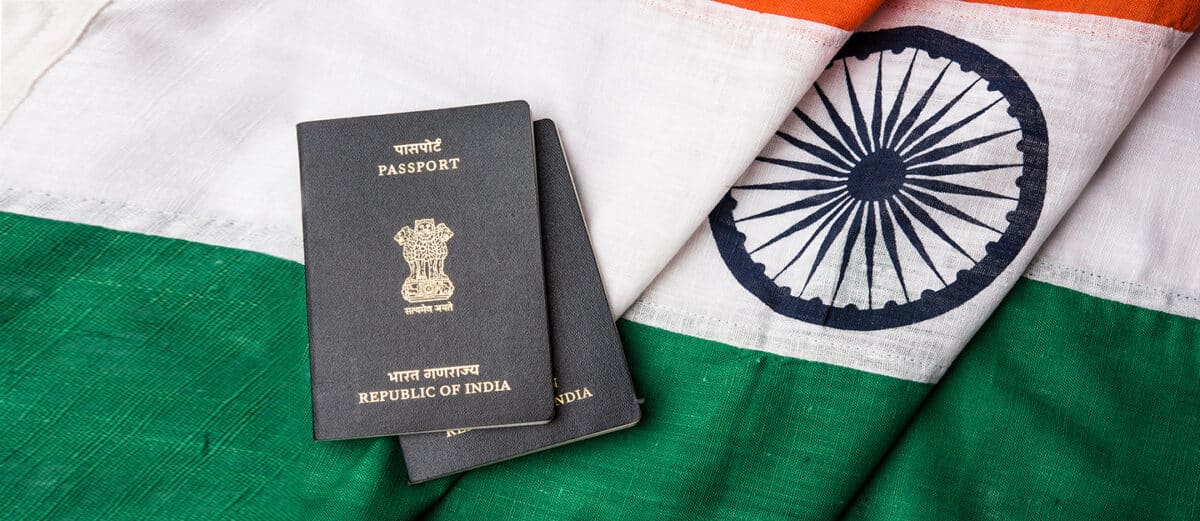 Indian has improved its position by 2 spots this year. The Indian passport is now ranked 85th on the Henley index for the year 2023. Mauritian and Uzbekistan passports is as powerful as India's. An Indian passport holder can travel visa-free or get visa on arrival for 59 destinations. India was 84th, 85th and 87th respectively in 2020,2021,2022.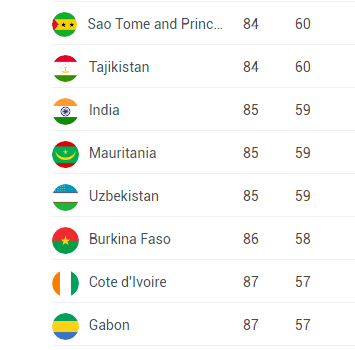 Traveling to visa-free countries let's Indian passport holders visit a country without going through the hassle of applying for a visa. Travelers wouldn't need to make plans weeks in advance and are free to go where they want. This lets the travelers go to new, unusual destinations if it didn't require a visa.
Countries where Indians can visit without a visa or get visa on arrival include Barbados, Bhutan, Fiji, Haiti, Indonesia, Jamaica, Macao, Nepal, Qatar, Serbia, Thailand, Tunisia, Zimbabwe etc. Image source: Bayut.com
According to Henley's index, India's rank is somewhat mediocre. Despite being the fifth largest economy, it's passport holders can only access 59 destinations worldwide. This accounts to only 6.7% of global GDP. 
Global Rankings and the most travel friendly: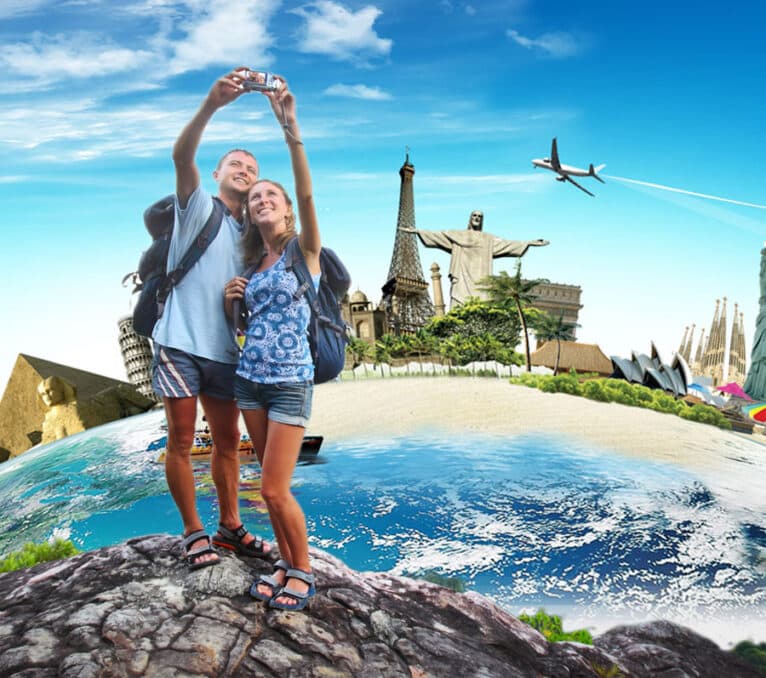 Japan retains its top spot as the most favorable for travelers in 2023. It allows visa-free entry to 193 destinations across the globe. This is the fifth consecutive year that the country tops the charts. Singapore and South Korea jointly hold the second place. Passport holders can travel up to 192 destinations. Germany and Spain account for the third position. Both German or Spain passport holders can travel up to 190 destinations visa-free or with visa on arrival. European countries like Italy, Finland, Luxembourg, Netherlands, Austria, Denmark, Sweden etc. follow Germany and Spain. 
United Kingdom holds the 6th position along with France, Ireland and Portugal. A person with an UK passport can travel up to 187 destinations. United States is 7th on the index with its holding visa- free access to 186 destinations. New Zealand also is 7th on the list. Australia is 8th on the list with 185 destinations.  
Trio of Asian countries i.e., Japan, Singapore and South Korea offers their passport holders and travelers greater travel freedom than any other countries to various destinations across the globe. This is most- likely due to opening up of Asian- Pacific region post Covid.  
Indian ranks 85th on the list. While it's neighbor Pakistan ranks 106th on the list with only 32 destinations and Afghanistan ranks 109th with a mere 27 destinations.  
However, these numbers are subject to change as countries often update their visa policies, so it's always a good idea to check the most recent version of the index for the most accurate information.