Camping Vlog: BTS's Jungkook Drops his Solo Vlog, dances to "That That", talks about writing "My You" for ARMYs, and much more.
Here are some highlights from BTS Jungkook's "Camping Vlog", it also has something special for ARMYs. Read the full article to know about it.
Jungkook Talks About "My You" and "Run BTS"!
Golden Maknae Jungkook drops his Camping Vlog after BTS V, Jhope, Jimin and RM. The Vlog got kicked off with Jungkook sitting in the car and talking about his song for ARMY's "My you" and it had grammatical mistakes but still express his love towards Fan.
He said that the reason behind the song is that ARMYs are the reason BTS exists. From Songwriting to creating melody, Jungkook spills everything in the vlog. He also showed viewers a guide to Run BTS where he imitated Suga's dad and old man from Squid Game and had fun talking.
The Food in Camping Vlog
He smoothly switched "Camping" vlog to a 'mukbang' vlog but ARMYs are here for it! The delicious treat made ARMYs feeling hungry.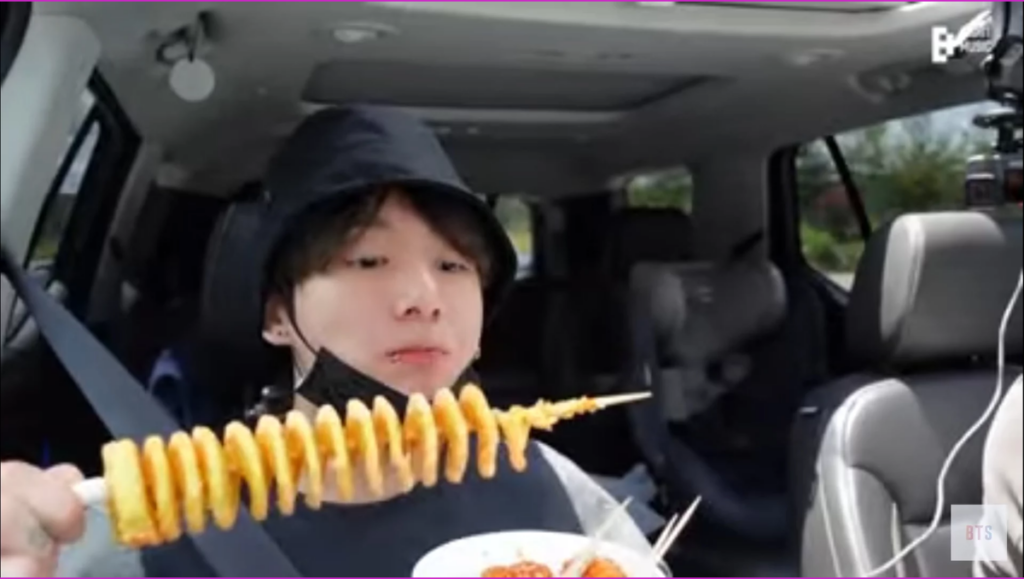 The so-teok (sausage tteok) and fried chicken were important to be noticed as good as they seemed. From the journey snacks to the camping meals, Jungkook truly expressed his love for food!
Camping Vlog At Beach And Showing Love For ARMY
The VLOG titled "Camping Vlog" itself explains the vlog, the most part was of Jungkook camping at a beautiful beach with Campfire. He had also mentioned doing a V-live over the fireplace but couldn't do it as it would spoil the vlog details to Fans.
He camped a day and was also seen writing "BTS ♡ ARMY Forever" which made fans' heart melt over these sweet words on the sand of the beach. He also did participate in the Aurora Challenge like his bandmate V and Wooga Squad in "In the Soop: Friendcation".
Vibing To Suga And PSY's "That That", Harry Styles "Matilda" and Hybe Juniors Songs
During his journey to the beach, he has seen Vibing to many songs, especially on Suga and PSY'S "That That".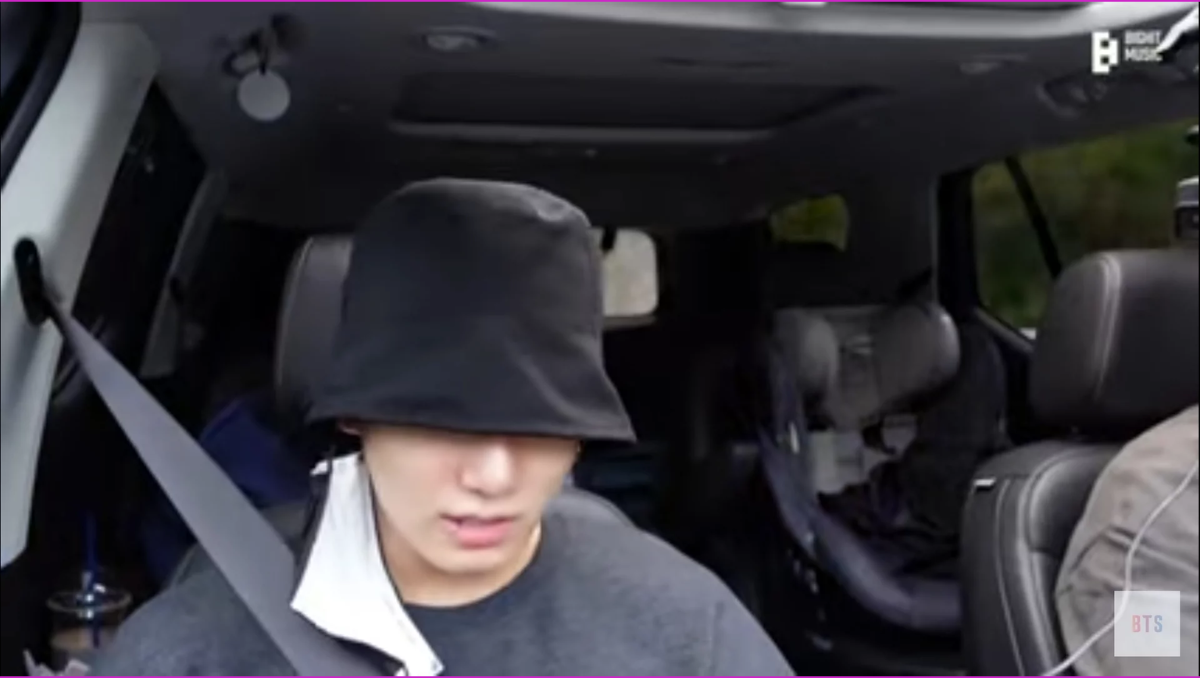 He was also seen dancing to his juniors LE SSERAFIM's Debut Song "Fearless" and TXT songs. He did Vibe to Harry Styles' "Matilda" and "Daylight".
What's your favorite moment in the Vlog? Comment Below!
---
Also, Read This: BTS Jhope had a major OT7 moment on Lollapalooza's Stage, ARMYs reacts!
---