Hong Kong has experienced a series of constant violent attacks in the recent months. It is rare for Hong kong to see such violent crimes being done in broad-daylight. The deteriorating mental health of the people living in the Financial Hub is being held responsible for these occurrences.
Only this month, a total of five people were seriously injured or compromised. All the five victims belonged to different age groups and fields, with no relation to each other whatsoever.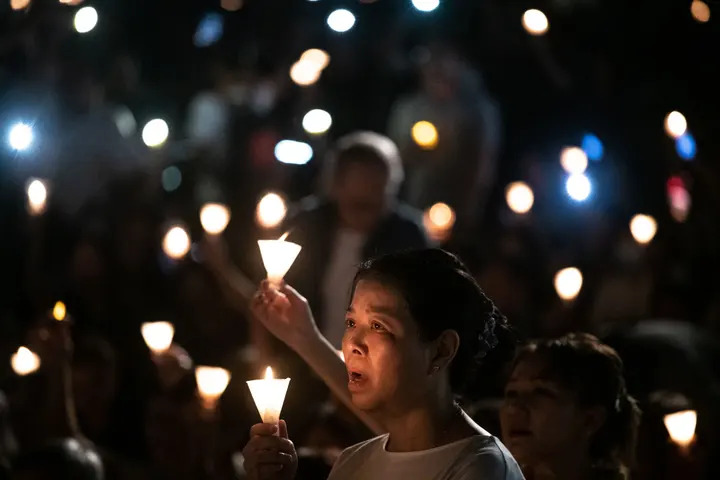 The latest case consisted of a knife-wielding assailant attacking a McDonalds Manager and successfully causing severe injuries to the victim. Days before that, 2 women were stabbed to death in a busy shopping mall. The attacker was found to have a history of mental illness.
A 29-year old mother was also arrested as there was suspicion that she tried to murder her three-year old daughter by suffocating her.
Back in February, people were shocked when the model Abby Choi went missing and was found murdered brutally 3 days later after she was reported to be missing. She was found in a headless state in the suburbs of Hong Kong in a village named Tai Po. Four suspects were arrested for having a relation to this case.
Why is Hong Kong seeing an increase in Violent Crimes?
The foundation- Our Hong Kong Foundation presented an index by the World Health Organization 2022, showcasing that the mental health of the people of Hong Kong seems to be getting worse over the years. Depression or symptoms of depression can be found in several people.
The foundation stated that over 7 million people need mental support of various kinds due to worsening mental conditions but the public care sector is not capable of handling these needs.
The government can be seen to be organizing an administrative meeting to discuss measures to handle the mental health problems and find ways to support people suffering from mental disorders.
Impact of Covid-19 on the Mental Health of Hong Kong people
During the Covid-19 pandemic, Hong Kong people faced the toughest lockdown rules among the world. Experts of Mental Health hold COVID-19 as a major factor for the increase in mental health issues in the people of Hong Kong.
With the pathetic living conditions of the people where the majority of adults are unable to purchase their own houses. They have to adjust in their parents house even when it becomes too small to cater the growing family. Many have to live in subdivided units, known as "coffin cubicles"
Due to the astronomical price of living, normal middle class people are unable to support themselves. The youth of the city do not wish to form families and rather wish to not have children as they will be unable to bear the child-raising costs.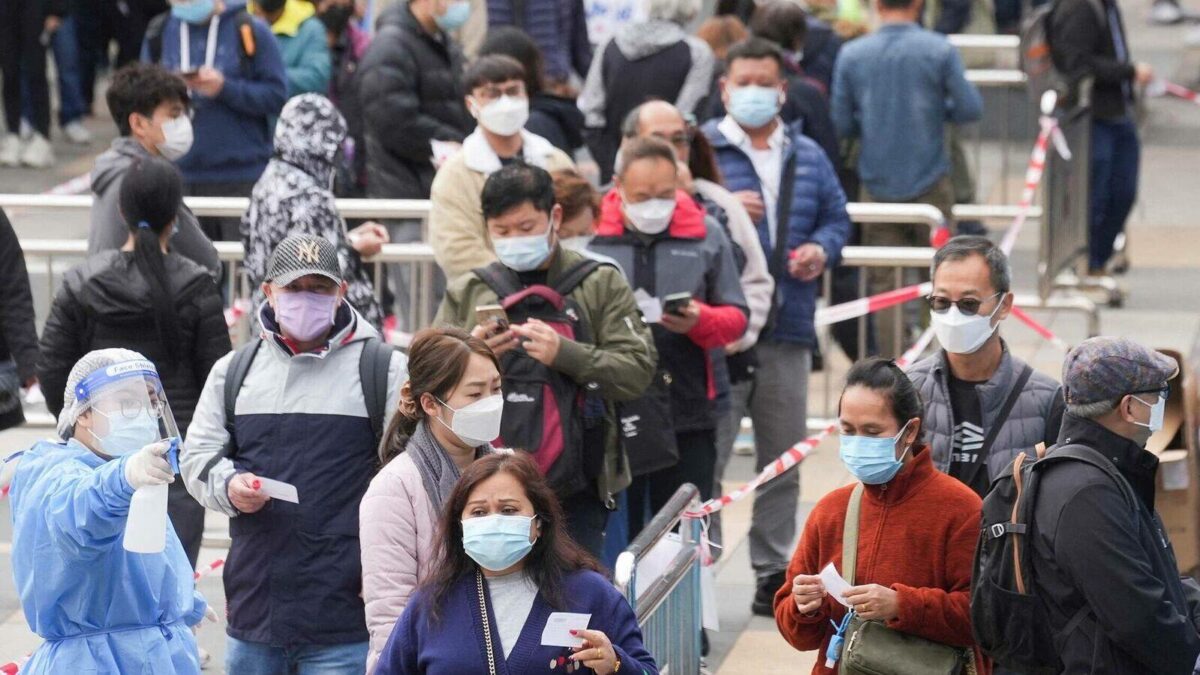 All these factors are the reason for the growing frustrations in the minds of people, which are getting released in brutal ways, ruining the lives of both the victim and the assailant.
People of Hong Kong have a sense of uncertainty, fear and lack of autonomy that exhausts their mind and causes emotional distress. Dealing with this problem is an essential need but there is a severe shortage of care workers which makes it difficult to handle the problem effectively.
"There are only 8.15 clinical psychologists and 7.55 psychiatrists per 100,000 people in Hong Kong compared with the, "Organization for Economic Cooperation and Development" averages of 53 and 18, respectively," Judy Blaine, a researcher and consultant on mental wellbeing said, referring to the global policy forum of OECD.