The incident occurred when a Karachi woman went to the city court to record a statement for her marriage. The woman married with her will.  As she approached the court, she was shot by her father. 
A newlywed woman who had gone to the Karachi city court to get her free-will marriage recorded was shot by her father on site. The police reported that the woman belonged to the tribal area of Waziristan and married a doctor from her neighbourhood. The accused has now been arrested and his weapons are confiscated.
Senior Superintendent of Police Shabbir Sethar who reported the crime said, "In nearly every case, the father, husband, brother, or any other male relative is behind the honour killing." "When she came to the city court this morning to record her statement, her father opened fire on her, killing her on the spot and injuring a policeman who is out of danger now."
Cases of honour killing are mostly reported when marriages take place against the will.
In this case, too it was reported that the marriage had angered the father. Many women lost their lives in the name of honour killing. The Human Rights Commission of Pakistan (HRCP) has reported an average of 650 honour killings annually over the past decade. But since most go unreported, the real number is likely to be much higher.
The woman is recognised by the name of Hajira who belonged to the Waziristan tribe of Pakistan. According to sources, Hajira left her residence 10 days ago. Her father then lodged a kidnapping case at the nearby police station. After some enquiry, the police picked up her husband Anis Rehman and later recovered the teenage girl. During the initial investigation, she told police she had gotten married.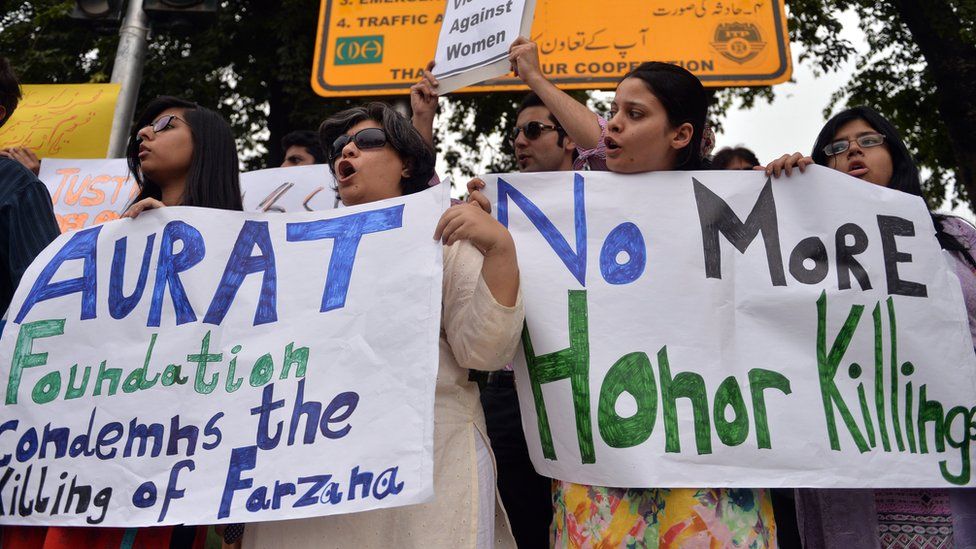 The police recovered the girl on Sunday and were taken to Karachi court on Monday for the recording of confessions and statements. Ameer Mehsud (father) chased the girl and opened fire on her at gate number 4 of City Courts. The girl died on the spot. Meanwhile, two others were left injured, including a head constable. The police immediately arrested the father and recovered a weapon from him.
Honour Killing is reported Daily in Pakistan
Last year, there were over 470 documented cases of honour killings in Pakistan. But human rights advocates believe about 1,000 women are murdered in the name of honour in the country every year. Honour killings are rarely reported since they are majorly seen as private family concerns, bringing shame to families.
In May 2022 two Spanish-origin girls were shot dead after they refused to take their husbands along with them to Spain.
In October 2021, Manzoor Hussian burned 7 members of his family alive, and one of the daughters decides to get married to her chosen loved one. He has burnt two of his daughters and four grandkids. The incident took place in Pakistan's Punjab province's Muzaffargarh area, the sole survivor was Mehboob Ahmad who later filed a complaint.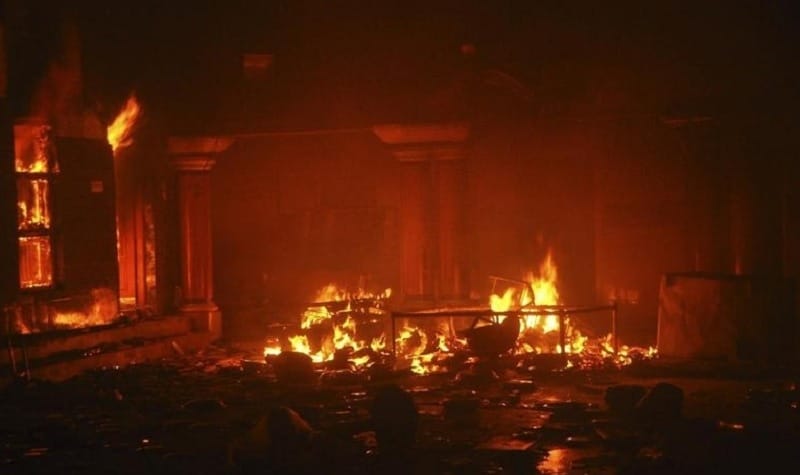 Honour Killing
Honour killing is defined as killing for honour, a death that is awarded to the women or men by their own family members for marrying against their wishes or having a pre-marital relationship.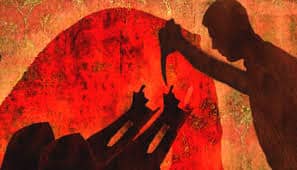 According to Human Rights Watch, the most common reason for honour-related crimes is the violation of social norms and what is thought to be accepted social behaviour. A woman's choice of clothing, employment, or education; refusal to accept an arranged marriage; getting married without family's consent; seeking a divorce; being raped or sexually assaulted; having intimate or sexual relations before or outside marriage, even if only alleged — these are seen to be valid reasons for an honour killing.