Hrithik Roshan caught fans' attention as he looks adorable in a throwback posted by Ameesha Patel of an old pic of them on Instagram.
Hrithik Roshan and Ameesha Patel's first movie together was Kaho Na…. Pyaar Hai in 2000. Remembering the golden old days, Ameesha Patel posted a picture as a throwback on her Instagram account. The picture has her and Hrithik Roshan before "Kaho Na… Pyaar Hai."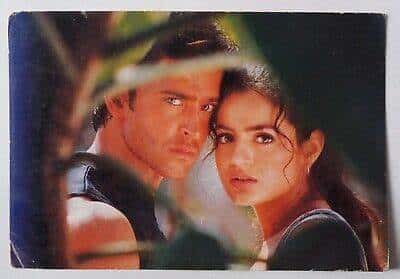 ALSO READ:- Kareena Kapoor believes Hrithik Roshan and her duo is an "excellent pair"
This picture was the debut movie for both of them. Ameesha told the fans that the picture was captured before they even started their first movie.
In the picture, both Ameesha and Hrithik Roshan are posing for a picture in front of the camera t Ameesha's house in South Mumbai where she grew up. Ameesha can be seen sitting on a chair while Hrithik was bending a little down to pose for the picture.
In the picture, Ameesha can be seen wearing a white top which she paired with black jeans and she kept her hair open to let them do the magic. On the other side, Hrithik Roshan is pairing blue jeans with a blue and black t-shirt.
Ameesha Patel's thoughts on the picture
While sharing the old memories through the picture Ameesha also wrote some beautiful lines in her caption which reads, "So as I promised .. zillions of requests for throwback pictures n videos .. Will do THROWBACK WEEKENDS.. started yesterday and here it is another rare pic…"
"Hrithik Roshann me in the house, I grew up in South Mumbai .. both our families along with friends were at my home celebrating before starting the shoot of KAHO NAA PYAAR HAIN .. we started filming few days after this picture," furthermore she added.
Fans also showed love and showed their love for the golden old days by commenting on the post. One fan commented "Legend!!" another fan got hit by nostalgia and commented "Good old days."
Hrithik Roshan says about his incredible journey
Kaho Na…Pyaar Hai was the debut movie of Hrithik Roshan and Amisha and was directed by Rakesh Roshan. On completing 20 years of the movie Hrithik told Hindustan Times. Hrithik expressed himself by saying, "Really? 20 years already? Feels like I just started a few weeks ago. So yes, I still feel almost the same like it was on the first day as an actor."
" I am truly grateful for the love the audience has given me all these years from Kaho Naa… Pyaar Hai to War. It has been a hugely enriching journey. As a beginner, I was extremely conscious of unimportant things while performing. Now, I am more at ease. This reflects in me personally too, as a person I am more comfortable with myself."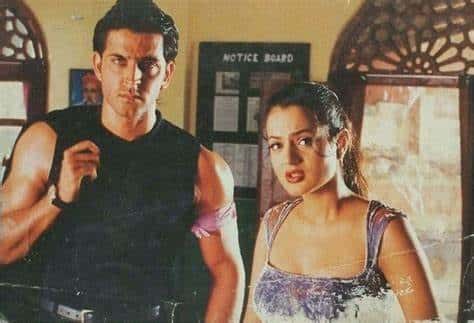 Upcoming projects of Hrithik Roshan
Hrithik has a handful of projects for this year with him such as Vikram Veda is his next movie where the audience will see him with safe Ali Khan and on the other hand his having a project with Deepika Padukone name Fighter. The last time audience saw Hrithik Roshan in theatres was for the movie war when he worked with Tiger Shroff and Vaani Kapoor.