40 immigrants who were workers were found dead in a trailer truck in southside of San Antonio, Texas. Read more…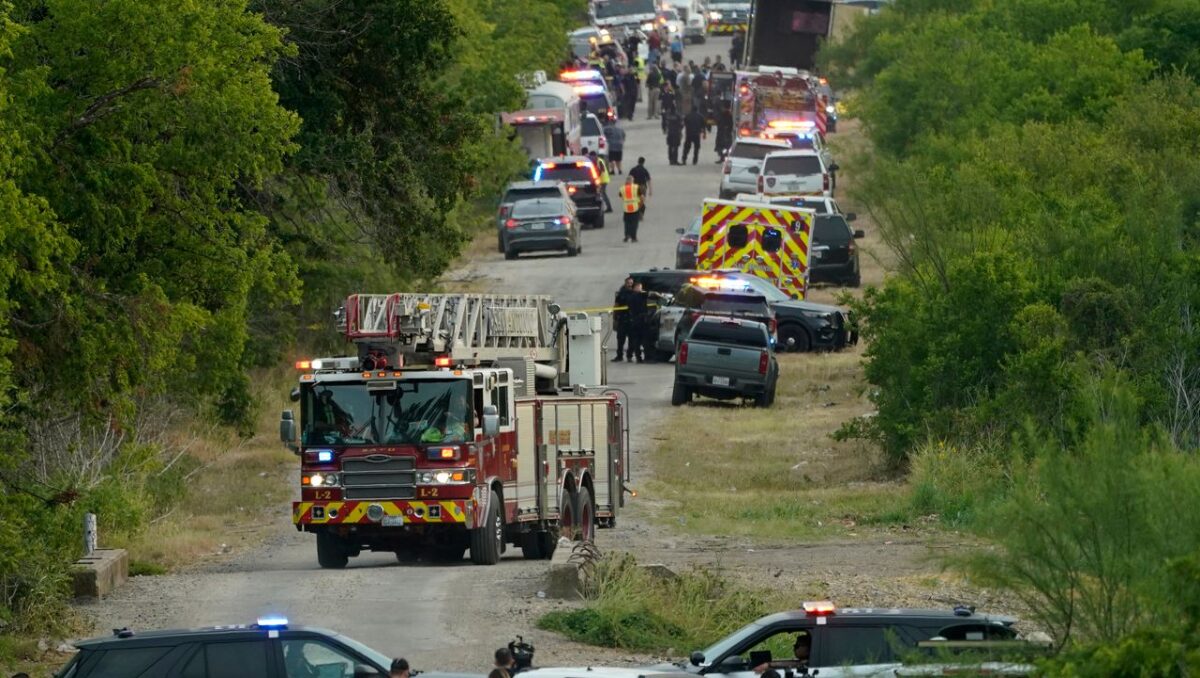 Highlights
A group of 40

immigrants

were found dead in a trailer.

The trailer- truck was found in the south side of San Antonio, Texas.

More than a dozen people were hospitalized and are critical.

The investigation is now handed over to homeland security.
There has been a trailer truck found in the south side of San Antonio Texas. A group of immigrants were found dead inside. More than a dozen of them were critical with heat related casualties and were hospitalized. Most victims were teenagers as well as young adults. Fire chief Charles Hood said most patients they saw were hot to touch. 
Some survivors got out of the trailer when the first responders came, the rest of the survivors got out of the trailer through the backdoor. The fire department has no idea how long they were in the trailer. Of all the survivors taken to hospital, 12 were adults and 4 children. There was no sign of water or food and the people were dehydrated.
The people in the trailers are assumed to have a part in migrant smuggling in south Texas according to the official who talked to the press. But this official talked on a condition of anonymity as this information was not publicly released. 
Illegal Immigrants smuggling
Many people illegally migrate to the US through borders and violate federal immigration laws. Thousands and hundreds of people illegally migrate every year. Few are caught. These immigrants do not normally do crime. They do less criminal acts than natives.
This may be the deadliest tragedy among thousands who have died trying to cross the borders from Mexico in recent times. There have been many accidents in the past. 10 migrants died in 2017 when they were trapped in a truck at a Walmart in San Antonio. In 2003, 19 immigrants died in a truck southeast of San Antonio.
Big rigs were a popular method of smuggling in the early 1990s amid the surge of enforcement in the US. border in San Diego and El Paso, Texas which were the most used for illegal crossing.
Before this, the people paid small fees to the operators to get them across the border to the US. Migrants were led through dangerous paths and also thousand of dollars were spend as crossing became intensively more difficult after 2001 after terror attacks in US.
Traveling by trailer- truck is a common as well as dangerous means of transportation by which many immigrants arrive in the United States Of America. Heat poses a serious danger, particularly if the temperature can rise gravely inside vehicles.
In this particular report, the San Antonio area is mostly cloudy. But on Monday when the incident happened, the temperature was 100.
Traveling by trailer or truck is the most convenient way for the immigrants as it costs less and can go a long way.