The appointment wait period for visitor visas is 833 days from Delhi and 848 days from Mumbai.
---
New Delhi, 29th September: A US government website claims that Indian visa applicants must wait more than two years just to have an appointment, versus just two days for nations like China.
According to the US State Department website, the wait time for an appointment for applications for visiting visas from Mumbai is 848 days and 833 days, respectively.
While Islamabad's wait period is 450 days, Beijing's wait time is only two days.
There is a 430-day backlog for student visas in Delhi and Mumbai. Unexpectedly, Beijing has two days while Islamabad has just one.
The senior US ambassador said that he is "extremely sensitive" to the issue and that Covid has caused parallel problems throughout the world.
In response to the backlog of Indian visa applicants, he said that the US has a plan. "We're quite focused on that, but I believe you'll see how that plays out in the upcoming months", said Blinken.
Sources claim that the reason for the delay is that fewer personnel are working on the visa process because fewer applications were submitted during the pandemic. They claimed that after Covid, there was an upsurge in visa requests for both visitors and students, which they attributed to a manpower shortage.
The US Mission to India was open for most of the pandemic, but there were regional restrictions, such as lockdowns and social distance restrictions, that limited the number of applications that could be received each day. Chris Elms, a spokesperson for the US embassy, said this.
He stated that the processing of all immigrant and nonimmigrant visa categories, for both first-time and returning applicants, has restarted. According to the official, the US State Department has made ambitious plans to staff all Mission India locations to their greatest levels ever.
New officers are being employed and trained, consular facilities are being refurbished, and a newly expanded facility in Hyderabad is due to open in the coming months, he said.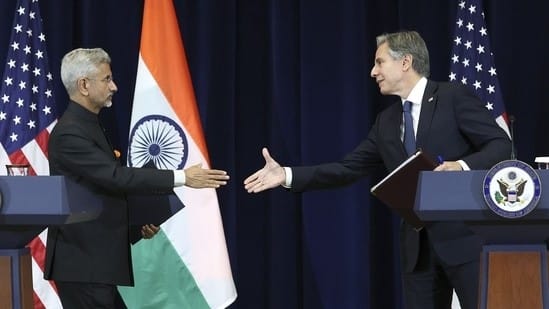 "Consular Team India also makes use of additional authority, such as expanded interview waiver authority for applicants who have already been issued, to speed up the processing procedure. This means that tens of thousands of appointments have yet to be opened between now and the system's current 'next available' date,"

Elms stated.



---
Read more: https://tdznkwjt9mxt6p1p8657.cleaver.live/