Amid India's G20 Presidency, External Affairs Minister S. Jaishankar has said that the timing of this presidency is very significant because of the unstable economies of the world and the shifting of the center of world power. He termed this presidency as a 'huge deal'.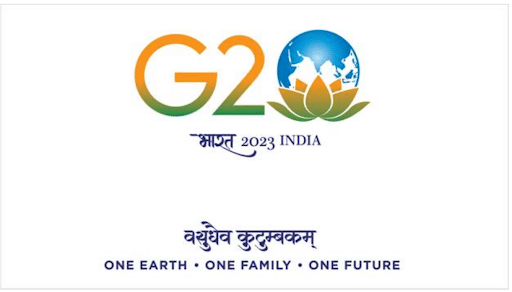 India started its G20 Presidency
From 1 December 2022, India is hosting G20 Presidency till 30 November 2023. India's G20 Presidency theme is 'Vasudhaiva Kutumbakam' or 'One Earth', 'One Family', and 'One Future'. This theme is drawn from the Maha Upanishad.
LiFE (Lifestyle for Environment) is another important theme of the G20 Presidency. This signifies the importance of environmental sustainability both at the level of individual lifestyle and as well as National development.
In 2022, India marked the completion of 75 years of Independence, which is celebrated as 'Azadi Ka Amrit Mahotsav' in the whole Country. Presidency marks the beginning of "Amritkaal", the next 25 years period beginning from the 75th year of India's Independence.
Drawing inspiration from its logo 'Vasudhaiva Kutumbakam' India will host 200 meetings in over 50 cities across 32 different work profiles to induct the PM's vision of an 'all of Government" approach. Pan India meetings would offer international delegates and guests a glimpse of India's rich cultural heritage and provide them with a unique Indian experience.
India's Priorities in G20 Presidency
Green Development, Climate Finance, and LiFE
Accelerated, Inclusive, and Resilient Growth
Accelerating Progress on SDGs
Technological Transformation and Digital Public Infrastructure
Multilateral Institutions for the 21st Century
Women-Led Development 
G20 Presidency to experience an Indian Approach
S. Jaishankar said, Our country is hosting the presidency of the powerful group at a crucial time when there is a significant shifting of global power is taking place. We are between a war of Russo-Ukrainian.
The next summit of G20 leaders at the level of Head of state/Government is scheduled to be held on 9 and 10 September in New Delhi.
The G20 Sherpa and former CEO of NITI Ayog, Dr. Amitabh Kant had said that India is now returning to her rightful place in the global order. The aim of India is to focus on the ongoing Climate Crisis and the lack of progress on Sustainable Development Goals.
He further asserted the fact that the world is suffering from a recession in the economy but India managed its position at a stable and bright spot. Our model of development is in the spotlight. Our Prime Minister's message that today's era is not one of war was appreciated globally and was reflected in the final G20 declaration.
India already played a very important role in the summit of the Bali declaration. As for as we know, India played a very crucial role in bridging the several gaps between developing and developed nations in making the statement focused on economic growth and issues faced by developing countries in many international forums.
Amitabh Kant said, Our efforts in Bali were praised globally and have set the stage for our presidency.
India had a clear agenda for G20 which are issues of energy, climate, and economy.