Iran has launched its 2000 km range ballistic missile as per Iranian media reports. The test has worsened the situation in the region amidst rising tensions over Iran's anticipated nuclear program. Just two days ago, the chief of the Israeli Armed Forces warned that any escalation in Iranian uranium enrichment is likely to be responded to by action, though he was not conspicuous what type of action would be taken.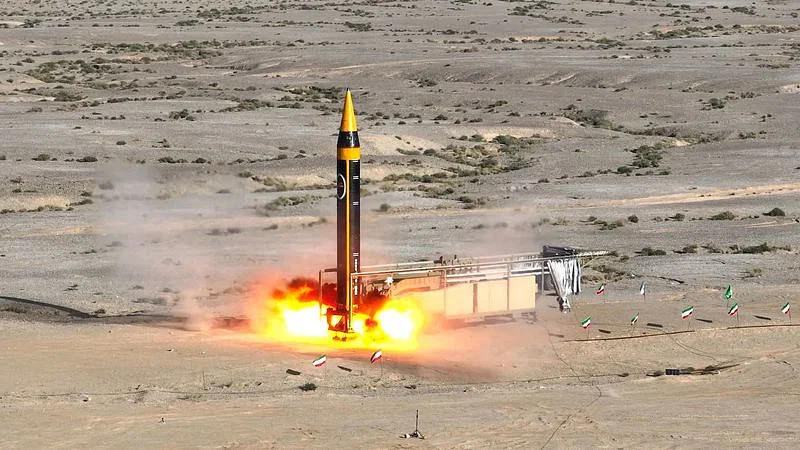 Figure1 Image Source: Thomson Reuters
Iran's Ballistic Missile Program
The ballistic missile launched is the advanced version of Iran's Khoramshahr 4 ballistic missile with a range of 2,000 km (1,243 miles) that can carry a 1,500 kg warhead. Interestingly, the missile has been named Kheibar indicating the Jewish-inhabited area, later occupied by Muslim forces during the Battle of Kheibar.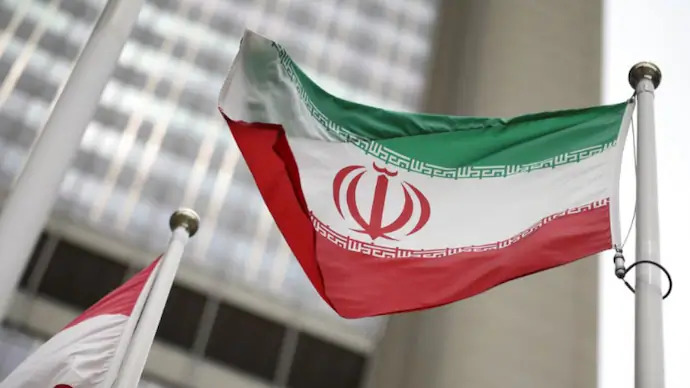 Figure 2 Image Source: Reuters
Following the missile launch, Iranian defense minister, Mohammadreza Ashtiani remarked that the missile test is to deter enemies and for allies, it is a step towards regional stability.
Iran has been developing ballistic missiles since the 1980s with the assistance of North Korea, China, and Russia. As per April 2021 report by the International Institute for Strategic Studies, "Iran has between six and eight liquid-fuel ballistic missiles and up to 12 solid-fuel systems". During the 8-year-long Iran-Iraq war, it was assessed that Iran launched over 600 ballistic missiles.
One of the objectives of the Iranian missile system is to keep the belligerent states(Israel, USA, Saudi Arabia) at bay as Iran lacks any credible air force and the enemy states possess more efficient military, therefore, it relies on ballistic missiles besides, militias, terrorist organizations and new niche of drone operations to gain leverage over regional powers.
Iran's Missile and Nuclear Program
According to the 2016 Worldwide Threat Assessment of the U.S. Intelligence Community, Iranian ballistic missiles can deliver nuclear weapons. It is important to note here that ballistic missiles are one of the most integral units of all nuclear weapon countries. To deliver a nuclear weapon, three constituents are needed: enriched fissile material, a delivery vehicle that could be a missile, and a warhead that amalgamates the two.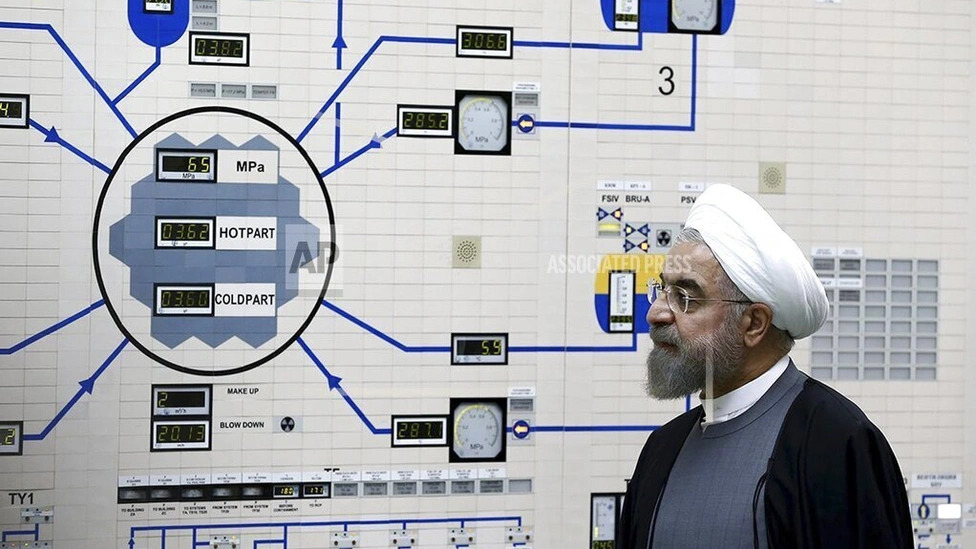 Figure 3 Image source: AP
From above, it becomes axiomatic that nuclear weapon operations and ballistic missiles are entangled with each other. Missiles are a kind of prerequisite for developing weapons of mass destruction. Now, it is not difficult to conclude that the Iranian nuclear program is not quiescent. These reports and findings make it more reified that Iran's fantasy of acquiring nuclear weapons is a real threat and is plausible that it will accelerate the mad race for nuclear weapons in the Middle East.
The continuous ballistic missile tests by Iran violate UN resolution 2231 which was adopted by consensus on July 20, 2015. The resolution prevents Iran from engaging in any sort of activity associated with ballistic missiles crafted to be able to deliver nuclear weapons. This resolution has not impeded Iran's nefarious goals. Instead, the Trump administration's drop out from the nuclear deal has boosted Iran's efforts towards developing nuclear weapons along with ballistic missiles.
Saudi Arabia and Iran have been opposing Iran nuclear deal because they believe that the deal is not strong enough to contain the Iranian nuclear program, instead, it will bring Iran closer to its aim because the deal will cut the sanctions imposed on Iran which will improve its economic status and the deal would remain effective for only 15 years. Moreover, the deal addresses only the first component required for becoming a nuclear power, that is, enriched uranium in the Iranian case. The other two components: a functional warhead and a missile are not taken into account. To make matters worse, the agreement did not go for destroying the existing nuclear facility.
But things have seen a shift in the recent past as Saudi Arabia and Iran have initiated to thaw their relations although a prolonged peace cannot be guaranteed. On the other hand, Israel remains the eternal regional enemy. Both states are at loggerheads with each other over the aspiration to become the regional hegemon.